Council to advise Burlington Co. on how to spend J&J settlement
From Princeton to Cape May, what do you wonder about South Jersey, its people, and its culture that you want WHYY to investigate? Let us know here.
Burlington County will receive $13.6 million from the state's $641 million settlement with Johnson & Johnson and the country's three largest pharmaceutical distributors. To help develop a spending plan for the money, county commissioners have developed a new advisory committee.
The Regional Advisory Council will take a look at specific needs to tackle the opioid epidemic based on data, according to Shirla Simpson, Burlington County's human services director and one of the leaders of the council.
"They will be ongoing conversations," she said, adding that the county's share of the settlement, spread out, is "a substantial amount even yearly" that requires "good conversations and some good planning."
County commissioners voted Wednesday to create the Regional Advisory Council. Elfrieda Francis, head of the county's division of behavioral health and youth services, is the other leader of the council. Other members include Evesham Deputy Mayor Heather Cooper, Acting County Prosecutor LaChia L. Bradshaw, and County Solicitor Ashley Buono.
Flexibility will be the key, according to Simpson, as they plan for what the current needs are now and keep an eye on what needs may arise.
For example, "right now, we have need for those that are coming out of inpatient rehabs that they need placements to go to because they need additional support," she said, adding "that may change then a few years from now."
The first payment, according to the county, is expected this summer, and will continue over the next 18 years as part of a $26 billion nationwide settlement that was finalized in February. The New Brunswick-based drug maker along with distributors McKesson, Cardinal Health, and Conshohocken-based AmerisourceBergen are the companies involved with the settlement.
Gov. Phil Murphy announced the state's share of the settlement earlier this year.
Of the 3,124 suspected drug-related deaths in New Jersey last year, 162 of them were in Burlington County. The county accounts for 53 of the 996 suspected drug-related deaths through April this year. Between 2015 and 2019, the county had 645 confirmed drug-related deaths.
The county received a federal grant earlier this year to help expand the "Straight…to Treatment" program and ensure that Operation Helping Hand will continue without interruption for the next three years, while expanding it to the Burlington County Jail.
The "Stigma Free" initiative, which is designed to boost awareness and education of mental illness and substance abuse disorders, as well as amplify resources for treatment, was approved by commissioners last year.  Several municipalities and some educational institutions like Rowan College at Burlington County have joined in support.
Nearly two years ago, the county opened a recovery center in Westampton where residents can obtain peer support, information about treatment programs and other resources. Simpson said they recently received a grant to start a second center in Burlington City.
The Hope One mobile unit, jointly operated by the county human services, sheriff's and health departments, helped 26 people into treatment and distributed 300 Narcan kits.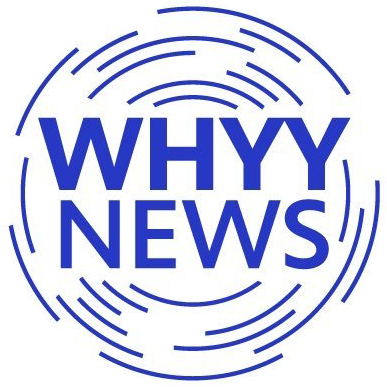 Get daily updates from WHYY News!
WHYY is your source for fact-based, in-depth journalism and information. As a nonprofit organization, we rely on financial support from readers like you. Please give today.