Black Doctors COVID-19 Consortium hopes to 'empower the have-nots' at Philly's first 24-hour vaccine clinic
The walk-in clinic will be open from noon Feb. 19 to noon Feb. 20, but only for those eligible in Phase 1B and from certain Philadelphia ZIP codes.
Updated at 5:42 p.m.
Ask us about COVID-19: What questions do you have about the current surge?
The Black Doctors COVID-19 Consortium will operate Philadelphia's first 24-hour, walk-in vaccine clinic Friday and Saturday at the Liacouras Center on Temple University's campus.
"As long as you meet criteria, we will vaccinate you," said Dr. Ala Stanford, founder of the group.
From noon Friday, Feb. 19, to noon Saturday, Feb. 20, the "vax-a-thon" will target people who qualify for the vaccine in the city's Phase 1B or who are over 75 years old. Individuals must  reside in the city ZIP codes that have been identified by the consortium as having the highest incidence of COVID-19 and deaths from it.
The clinic will be first-come, first-served for eligible residents of the following Philadelphia ZIP codes: 19104, 19119, 19120, 19121, 19123, 19126, 19131, 19132, 19133, 19138, 19139, 19140, 19141, 19142, 19143, 19144, 19146, 19150, 19151, and 19153. Those hoping to be vaccinated will have to show proof of residency along with some form of ID or documentation that speaks to their Phase 1B status.
According to Stanford, there will be four lines at the site where people will file in. The first will be for those age 75 and older. The second will be for those receiving their first shots who had previously registered for a vaccine. The third line will be for those who meet the Phase 1B criteria but who never registered for the vaccine.
The fourth line will be for people for whom English is not a first language, with some translators on site for those who speak Spanish and Mandarin.
The consortium's goal is to vaccinate at least 2,000 people during the 24-hour period.
Because the group will be vaccinating people in Phase 1B such as transit workers, teachers, and those with qualifying pre-existing health conditions during the entire time, Stanford hopes that the clinic will be accessible to older Philadelphians and people getting off of work.
"I hope that the elderly come, and what I really hope is that after the younger folks get off work, that they bring them. That's what I'm hoping, and with us being open for 24 hours, that there's really no time that doesn't work for you," she said.
Although the group has previously used online registration for its clinics, Stanford wants to move away from that model. She believes that electronic registration is not equitable.
"There's a whole lot of folks that don't have access to a computer and don't have access to a phone that they can register with the digital format," she said. "So once we send out invites to every person that registered with us that met criteria, I hope to, by the first week of March, be done with [the registration system] completely."
Vaccinating people in ZIP codes experiencing the brunt of the pandemic grew out of an aim to target inequities and to address a phenomenon that began after the demise of Philly Fighting COVID as a mass vaccine provider in the city.
"The idea behind that, which we didn't do before, was because after PFC was no longer here, we started getting a lot of folks from neighborhoods that were not the hardest-hit neighborhoods coming to Black and brown communities," Stanford said.
People coming in from other places to secure vaccinations is not new or unique to the city. But Stanford said the whole purpose of the Black Doctors COVID-19 Consortium is to address the lack of access and racial disparities in underserved communities.
"So we built the trust in those communities, and then when it came time to give the vaccine, people wanted to come to us for that, of all ethnicities, and everyone should be able to get it. The problem, though, is that the majority of the deaths have been African American, and the majority of the vaccines administered in Philadelphia have been to white people," Stanford said. "So, that's not equity — at all."
As of Thursday, nearly 56% of people vaccinated in Philadelphia were white and just 20% were Black, according to city data. Meanwhile, more than 44% of the people who have succumbed to the virus in Philadelphia were Black, the data shows.
Dr. Stanford said that she has received some pushback about targeting the vaccines to the communities hardest-hit by the virus, but that she stands by her decision.
"People were upset with me about the ZIP codes, but what's happening in Philly is not unique to Philadelphia, it's all over. And a lot of times, the 'haves' want to keep having and the 'have-nots' can't get. And I just don't want to be a part of that narrative in our society. I want to try to empower the 'have-nots.' Try to level that playing field that's never been level, right? And always reaching towards equity," Stanford said.
While the consortium seems to have found a clinic model, with the help of Temple's Owls, that addresses its concerns about equity, the city's future with the Eagles is not as clear.
In a nearly unanimous decision, City Council passed a resolution Thursday calling on Mayor Jim Kenney to use Lincoln Financial Field as a mass vaccination site — something Kenney opposes.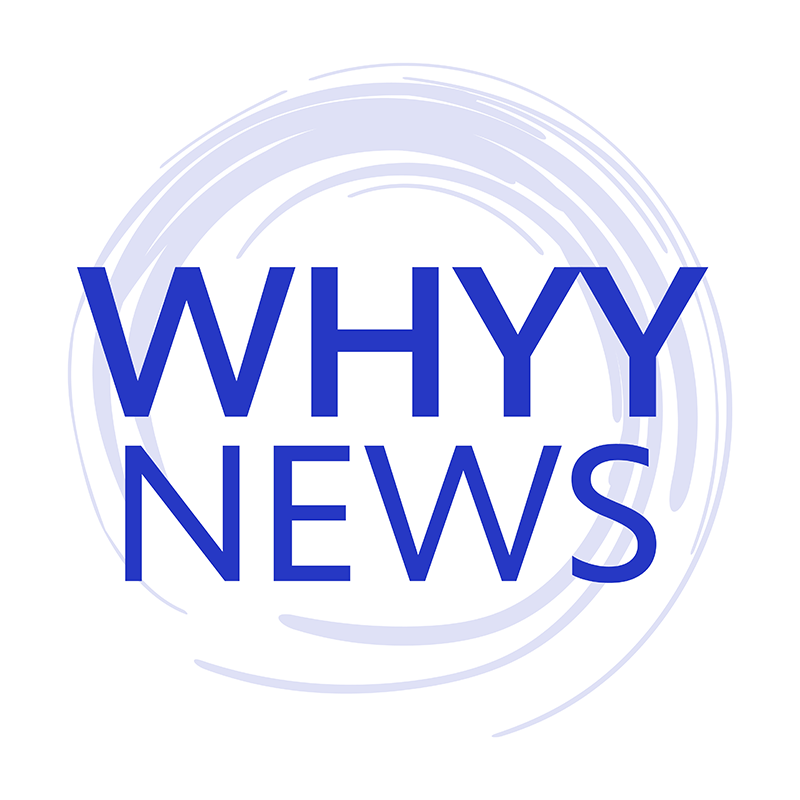 Get daily updates from WHYY News!
WHYY is your source for fact-based, in-depth journalism and information. As a nonprofit organization, we rely on financial support from readers like you. Please give today.