City Council passes resolution calling on mayor to activate the Linc as mass vaccination site
City Council passed a near-unanimous resolution calling on Kenney to turn the Eagles stadium in South Philadelphia into a mass vaccination site run by the city.
Ask us about COVID-19: What questions do you have about the current surge?
Philadelphia City Council continued to turn up the heat on Mayor Jim Kenney in a spate over the use of Lincoln Financial Field as a mass vaccination site, a plan known as "Operation Philly Special."
Members introduced and passed a near-unanimous resolution calling on Kenney to activate the stadium, as other cities have, using the Black Doctors COVID Consortium and other partners to deliver vaccines.
The Kenney administration, which is in parallel discussions with the Federal Emergency Management Agency to use the Pennsylvania Convention Center as a vaccine megasite, has opposed use of the Eagles' home stadium. The mayor argued the highway-adjacent stadium, at the edge of South Philly, would advantage car-driving "white privileged suburban residents of other counties and states" over many city residents.
Councilmember Allan Domb introduced the resolution to use the stadium. Councilmembers Kathy Gilmore-Richardson, Derek Green, Bobby Henon, David Oh, Mark Squilla, Curtis Jones, and Cindy Bass co-sponsored.
Domb earlier promoted and defended the plan, noting that the site, sometimes simply called "the Linc," includes public transit access via the Broad Street Subway. He fired back again in comments ahead of the unusual same-day vote during the Thursday council session.
"We are confronting a scarcity of vaccines and this mayor chooses this opportunity to pit one community against another. That's just not leadership," he said.
Domb condemned the mayor's prior comments, noting that suburbanites pay into the city's wage tax and that concerns of squandered vaccines were easily addressed.
"A simple identification requirement is all we would need to resolve this issue," he said. "The Linc alone can vaccinate twice as many people as any site we've seen."
Kenney implied this week that the stadium might, eventually, be considered as a site when winter weather improves. But, citing the recent scandal over Philly Fighting COVID, the resolution asks Kenney to provide by Feb. 28 a "transparent mass vaccination plan" that includes use of the stadium.
Council President Darrell Clarke also commented in support of the plan.
"We do need to accelerate the pace of vaccinations," he said. "It's too important to get into this back and forth. I don't like some of the things that come out of the mayoral spokesperson's mouth. But we have to figure this out together."
Councilmember Helen Gym was the sole nay vote. She cited the atypical same-day turnaround on the resolution — legislation is typically read at multiple council sessions before a formal vote — for an issue that could have a major impact on the city's vaccination process.
"I haven't had a chance to sit down and figure out where we should go from here," she said. "I'm not comfortable voting on a resolution the same day it's introduced."
Kenney was previously knocked by former Congressman Bob Brady and the larger affair drew barbs by the Inquirer Editorial board, which condemned "political squabbling" amid the pandemic.
Kenney's chief of staff, James Engler, said he appreciated Domb's comments but said the administration remained focused on other sites for now.
"As we have discussed with the council member and colleagues, we are interested in continuing to discuss outdoor venues as potential future vaccination sites," he said. "But at this point our focus is on expanding capacity of certain indoor venues through both our City program and partnerships with the federal government. All of this work will continue to focus on ensuring racial equity in our program."
An administration source said an announcement regarding a "federally-supported" mass vaccination site was expected this week.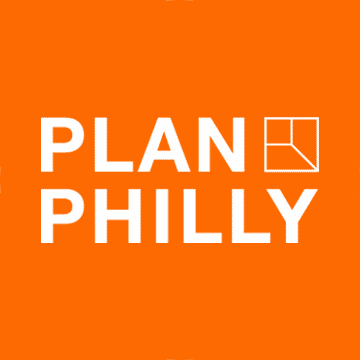 WHYY is your source for fact-based, in-depth journalism and information. As a nonprofit organization, we rely on financial support from readers like you. Please give today.