Beachgoers with 'cabin fever' drive demand for rentals as Delaware lifts ban
Are you on the front lines of the coronavirus? Help us report on the pandemic.
Delaware's ban on short-term rentals expires Monday after more than two months of cancellations and questions for realtors and landlords with beach properties.
Now, Karen Maull at Jack Lingo Realty says her office has been inundated with calls and emails from renters looking to reschedule or book new weeks at the beach.
"People are getting cabin fever and so forth and want to get to the ocean," she said. "Our inquiries have increased substantially."
Before that, Maull had very few answers for people who'd booked beach vacations this summer and wanted to know if they'd still be allowed to come.
"It's definitely been a time of great uncertainty," she said. "I think a lot of people were just concerned, regardless of when they were coming this summer."
Tom McGlone, vice president of finance at Seachange Vacation Rentals, is experiencing a similar tidal wave.
"Imagine turning off the spigot for two months, then all of the sudden, the plumbing is fixed and you turn that spigot on — we've just been slammed with phone calls," he said.
McGlone said renters are champing at the bit to get away — though not necessarily to the beach. With the rental ban still in place, Memorial Day weekend saw small, but steady crowds at the Delaware beaches. McGlone said there's been much bigger interest in rental homes with their own pool.
"Our properties that have swimming pools have been at the top of demand because people are still sort of uncertain about the beach and going in the ocean," he said.
His company manages about 65 properties from Lewes to Fenwick Island. McGlone said while the rental ban may have delayed travel, he's optimistic the summer rental season will be close to normal.
"It's great news for all the businesses here because obviously it's a short season anyway," he said.
A beach vacation could be more attractive to travelers who are still wary of getting on an airplane, even as more destinations start to reopen.
"This is primarily a drive-to destination, which is great for us," McGlone said.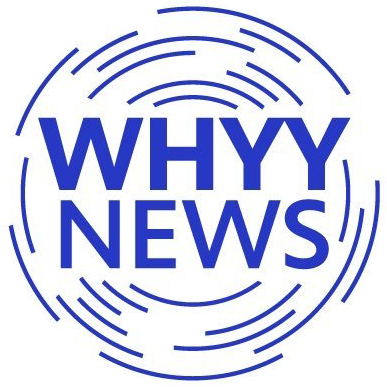 Get daily updates from WHYY News!
With April and May written off as complete losses for property owners, Maull is hopeful some travelers still take their beach trip, maybe just a little later than originally planned.
"I think we'll have a lot of people booking throughout the summer, and I think the late summer and fall will become more popular," she said. "I think it will be a pretty strong rental market at that time."
In addition to short-term rentals, Delaware parks are also reopening their facilities for those wanting to camp overnight. Delaware campgrounds will reopen June 1 for the first time since they were shut down under Gov. John Carney's emergency order on March 24. That reopening includes campsites, cabins, cottages and yurts at all state parks.
The Department of Natural Resources and Environmental Control says professional cleaners will sanitize cabins and cottages in between guests so state park staff can focus on cleaning common park areas like bathrooms.
Some park facilities will remain closed, including nature centers and playgrounds.
Camping reservations through May 31 were refunded. Guests with reservations through June 15 will be able to cancel and get a full refund.