August 7: Invalid insurance for 22nd/Market contractor | Home2 Suites open | Callowhill Depot at 100 | Fumo in Hunting Park | Voting Rights | Philly in a word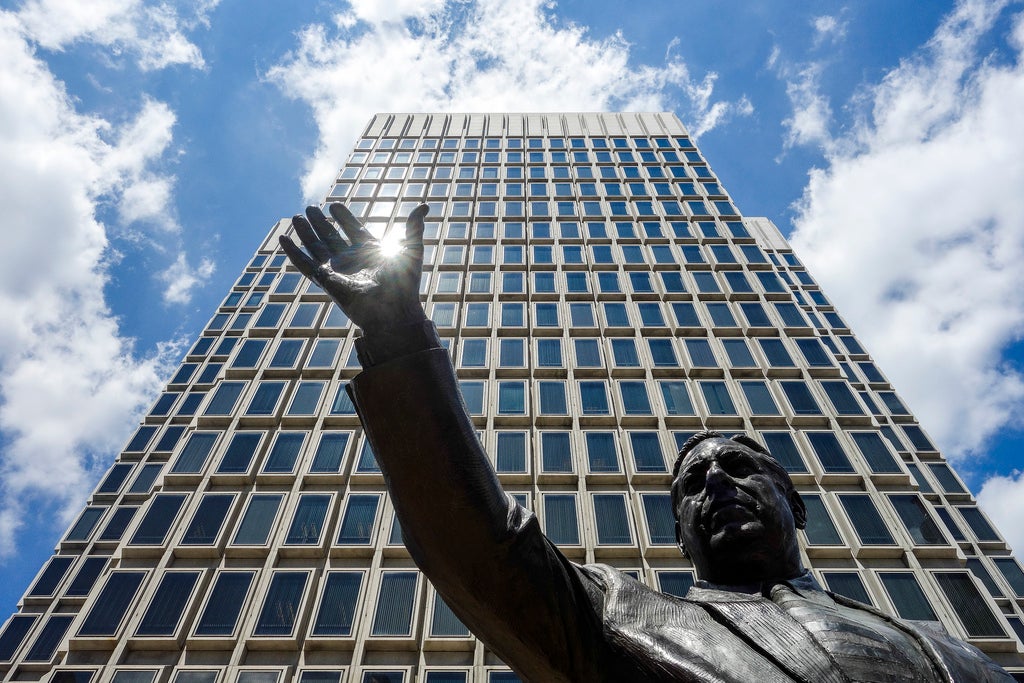 Good morning, Streeters. Keep your umbrella handy today as it could be stormy later.
The demolition contractor working at 22nd and Market when the building collapse may not have had valid insurance, the Inquirer reports. The insurance company, Berkley Assurance Co., is claiming that Griffin Campbell falsely completed documents and missed a payment, which resulted in the cancellation of his insurance by the time of collapse. "Berkley is asking the court to confirm that the policy is either canceled or void and that the company is not obliged to provide any payouts demanded in response to the collapse."
The Business Journal reports that the new Hilton Home2 Suites, across 12th Street from Reading Terminal Market and adjacent to the Convention Center, opened Tuesday. The project was funded through $10 million in New Markets Tax Credits, developed jointly by Parkway (the parking company), Wurzak Hotel Group. It no feat of great design, but at least we get our sidewalk back (and a generously wide one at that) now that construction is complete.
Hidden City Daily looks back at a century of history and use at the Callowhill Depot, occupying an entire block in Haddington, bounded by 58th, 59th, Vine and Callowhill streets. The depot was built in 1913 to house streetcars, and is still used to house cars for two trolley lines and 12 bus routes.
Former State Senator Vince Fumo has taken up temporary residence in a Hunting Park halfway house, transitioning back to Philadelphia life after serving four years in a Kentucky prison. The Daily News checked out Fumo's temporary neighborhood and asked folks for their tips. Fumo was found guilty of stealing $4.2 million from the Seaport Museum, state, and Citizens' Alliance for Better Neighborhoods and obstructing justice. He still owes the state money in restitution and some $3 million to the IRS.
Yesterday was the 48th anniversary of the Voting Rights Act and there is renewed debate over the law's value after the Supreme Court invalidated key portions of the law. Constitution Daily breaks down the ruling and its aftermath. Meanwhile Pennsylvanians await a judge's ruling on Voter ID laws that could create prohibitive barriers to participation in the name of curbing the state's nonexistent voter fraud. Beyond that, as Inquirer columnist Karen Heller recently wrote, it was a colossal waste of money.
What's Philadelphia in a word? The Inquirer posed that question and got a mix of interesting answers: Gritty. Broke. Real. Hardscrabble. Stupidhole. (?!) Love/Hate. Perfect.
The Buzz is Eyes on the Street's morning news digest. Have a tip? Send it along. | Follow us on Twitter @EOTSPhilly | Like us on Facebook | Share your Philly photos in our Flickr Group