Atlantic City Council votes to close the state's first needle exchange
After nearly two-and-a-half hours of public comment, the Atlantic City Council voted to no longer allow the needle exchange at the Oasis Drop-in Center to operate.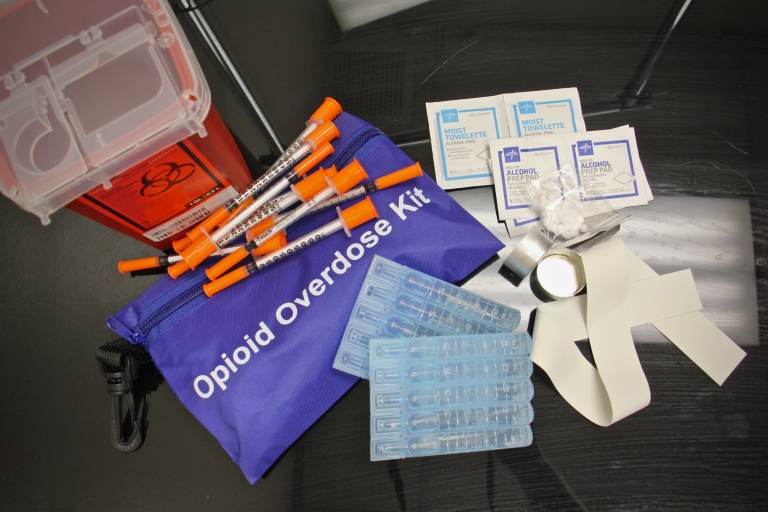 The Atlantic City Council voted Wednesday evening to revoke the permission which allowed the Oasis Drop-In Center to operate a needle exchange. The 7-2 vote in favor of repealing the ordinances that allowed the needle exchange to operate was foreshadowed by the council's first vote in June, also 7-2. However, this one came after nearly two-and-a-half hours of public comment.
Most of the council, echoing Council President George Tibbitt, expressed concern that other municipalities in the state were "sending their problems" to Atlantic City.
Tibbitt, for his part, said that the needles were out of control. He also mentioned showing state representatives areas of the city where panhandling took place and needles were just thrown out into the street.
"They saw what we saw," he said. "They saw what our children have to face to make it to the beach and the boardwalk. They saw what our businesses go through to have to do business with this type of stuff around."
Tibbitt added that they are willing to help fight the opioid crisis, if someone comes up with a plan to address needles.
"We're still willing to work with them, but we're not doing it alone on the backs of our children and seniors," he said.
But most of those who commented urged the council that forcing the needle exchange to shutdown is a step backwards.
"I don't believe eliminating the program will eliminate the problem," said Helen K., a year-round Atlantic City resident. She recalls needles being used at the Texas Avenue playground in the 1980s and when the city had the highest HIV infection rate per capita in the state. Advocates have credited Oasis with reducing HIV infection rates by 50%.
She agreed with council members that other towns should be offering addiction services, but disagrees that closing the needle exchange in Atlantic City is the answer.
"I don't see how closing one of the state's needle exchange programs helps the situation," she added.
All but two expressed support for keeping the needle exchange at Oasis open. The majority of those who commented live outside of Atlantic City. They were supporters of the exchange, former drug users who relied on a needle exchange, or people who work with the harm reduction centers in other parts of the state.
One person who commented — Drew Gibson, Senior Policy Manager for HIV and Harm Reduction at AIDS United — participated from the Washington, D.C. area.
"I do just want to point out that the absence of a service does not mean the absence of a problem," Gibson said. "People that use drugs will continue to be in Atlantic City. But instead of receiving the health care that they need, they will be showing up in emergency rooms with abscesses, with endocarditis, with HIV and with viral hepatitis."
At least one council member directly addressed the number of non-city residents who signed up to comment.
"These people don't actually live in Atlantic City, so they don't see what's going on on a daily basis," said Councilman Jeffree Fauntleroy. "They don't walk over the syringes, they don't see these people at your cars begging for money and I'm having to grab my kids and walk them around them at the playground."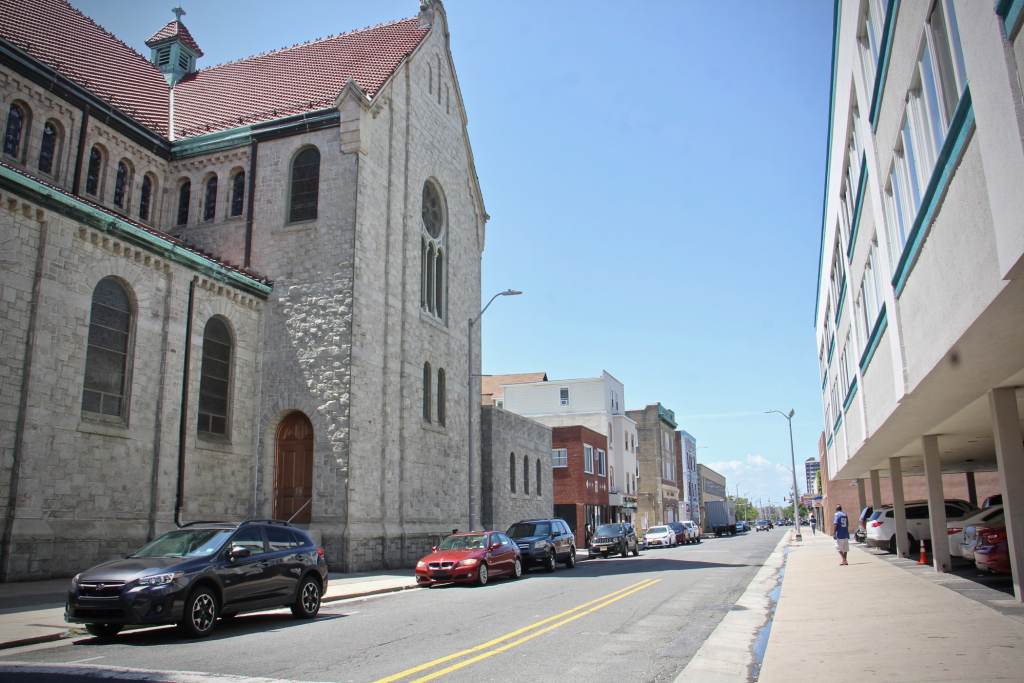 At one point during the comment period, Tibbitt held a jar that was nearly half-full of needles in front of his webcam and claimed they were recovered off Boston Avenue and at a skatepark. He was pushing back against those who said that Oasis collects needles.
"A week-and-a-half to collect this many needles with no caps on them, no nothing," he said. "Is that fair to our children?"
The two council members who voted against the bill — Mo Delgado and Latoya Dunston — expressed concern about what will happen to Atlantic City if the council signs off on the ordinance.
"Do you think this, in turn, will make other municipalities want to engage in providing a service like we're trying to eliminate?" Delgado posed. "Will this prevent some lives being lost?"
"I'm just hoping that if this goes through, we have a plan that will save our residents," Dunston said before the vote. "I understand everyone's concern is that a lot of people are coming here from out of town, but as it stands, once we do this we won't have a plan for our residents."
One council member who voted yes, MD Hossain Morshed, participated by phone. He is still recovering from an assault last week. Morshed alleged that the attack was over the council's pending vote on the needle exchange, according to the Press of Atlantic City.
City Business Administrator Anthony Swan said Health and Human Services Director Wilson Washington recommended that the city keep the needle exchange at a meeting involving members of council, including Tibbitt. Tibbitt said he did not recall the Zoom meeting.
The bill, introduced at the council's meeting in June, caught the alliance and others who support Oasis by surprise. In keeping with recommendations from a master plan from the New Jersey Casino Reinvestment Development Authority, a new location was found for the needle exchange on the same block as a homeless shelter.
Plans to move Oasis to that location fell apart "without any notice whatsoever," according to Carol Harney, CEO of the South Jersey AIDS Alliance, which operates Oasis. She and others heard about the proposed ordinance on local radio station WPGG.
Tibbitt, a lead sponsor of the proposal, told WHYY News he learned the new needle exchange location was near a ShopRite set to break ground this fall. He also accused other municipalities in the state of sending people to Atlantic City because of the needle exchange. Atlantic City, before the vote, was one of seven cities, including Camden and Trenton, that allow needle exchanges to operate.
"It's time everybody steps up to the plate and does their fair share, because we're not going to carry the load at the expense of our people," he said.
After the first vote on the legislation, advocates stepped up their fight to keep Oasis open. Supporters held a rally at Firefighters Memorial Park and flew a banner over the Atlantic City boardwalk in hopes of getting Gov. Phil Murphy's attention.
In a statement, Murphy said he was "deeply disappointed" by the council's vote.
"This action will endanger some of the city's most at-risk residents and contradicts my administration's comprehensive, data-driven strategy to end the opioid crisis," he said. "My administration continues to assess paths forward and we remain committed to preserving access to these evidence-based and life-saving services for Atlantic City and area residents."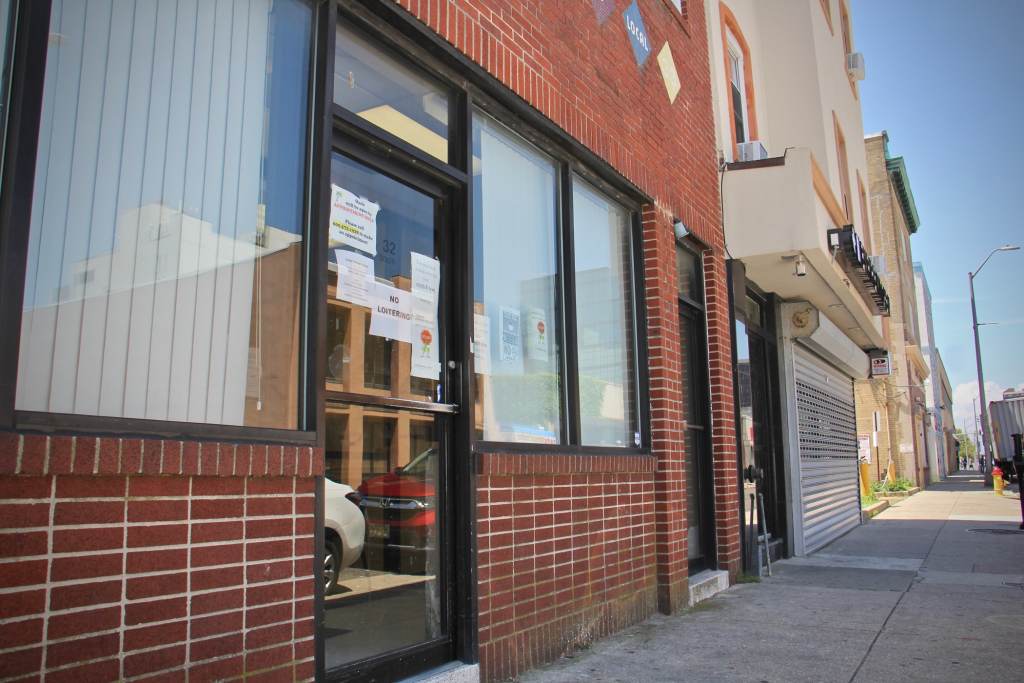 Advocates are also disappointed with the vote. Jenna Mellor, director of the New Jersey Harm Reduction Coalition, called the council's action "shameful."
"The council chose politics over public health, and residents of Atlantic City will die as a result," she said.
The needle exchange program will close in 50 days, said Harney. She adds that the council has yet to include the South Jersey AIDS Alliance in a stakeholders meeting.
"We are committed to working with Governor Murphy and the Atlantic City Council to find a permanent location for South Jersey AIDS Alliance that is accessible for Atlantic City residents outside of the tourism district," she said.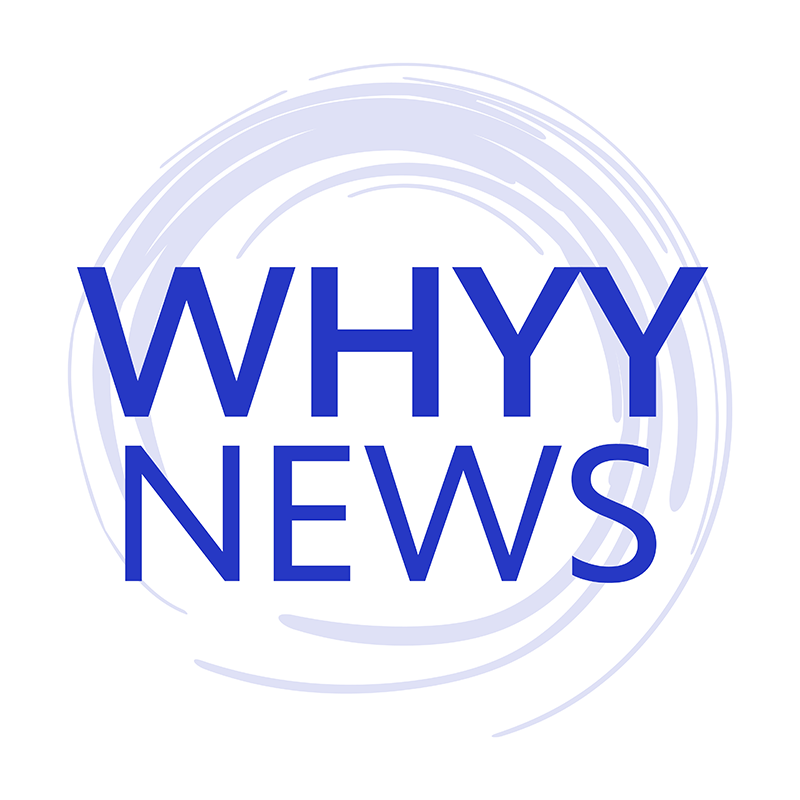 Get daily updates from WHYY News!
WHYY is your source for fact-based, in-depth journalism and information. As a nonprofit organization, we rely on financial support from readers like you. Please give today.