As Tacony mourns St. Leo's after fire, parishioners hope to find buried time capsule
One day after a fire destroyed the historic Northeast Philadelphia church, Tacony residents are hunting memories long ago buried in the building.
Dozens of neighbors gathered in a park and stared across the street as firefighters assessed the charred and gutted remains of Tacony's St. Leo the Great Catholic Church. They were out early on Monday, grieving and whispering to each other under the roar of cranes and heavy machinery.
Among the mourners were Michelle Turner and Anne Sanderson, who graduated from the church's grade school in 1986. They were there with a special mission: to retrieve a time capsule buried nearly 30 years ago in one of the building's stone walls.
"They said we'd never be alive to pull it out," Turner said. "Well, we're here under unfortunate circumstances."
In 1984, to celebrate the 100th year birthday of the Catholic Church and grade school, each class created a time capsule and buried it in a cornerstone wall of the building at the corner of Keystone Street and Unruh Avenue.
Neither woman remembers exactly what they put inside but they remember others putting pins, report cards, school flags and even marriage certificates. The church, they agreed, was "the heart of Tacony."
The two recounted Sunday evening when the fire broke out. Neighbors came out of their houses and people came from all over.
"It's just so sad," Sanderson said. "People were reaching out from Florida and other states. Former teachers and old students came out."
Monday morning, investigators from the city's Bureau of Alcohol, Tobacco, Firearms and Explosives Task Force were on the scene trying to determine the origin and cause of fire as well as whether anything at all will be able to be salvaged. By the afternoon, officials said they had to do a partial demolition and take down the steeple for safety concerns.
As far as the time capsule goes, they are working with St. Leo's former church officials to locate and salvage the momentos. But tracking them down will not be easy. The Archdiocese of Philadelphia closed the church in 2013, when it merged 24 parishes into 10 and left a number of historic neighborhood anchors vacant. St. Leo's merged with Our Lady of Consolation Parish. Still, it was common for neighbors to worship there and use the space for functions until January 2019 when the Archdiocese closed it permanently.
St. Leo's is listed on the Philadelphia Register of Historic Places. Alex Balloon is the director of the Tacony Community Development Corporation that pushed for the 2019 designation.
"Saint Leo's is an important landmark," Balloon said. "The people of Tacony saved money to build St. Leo's in the 19th century and they worked at Disston & Sons, Keystone Saw Works. It matters because this is one of the main institutions in the neighborhood, in its history. The building's architecture was significant because it was an example of the gothic revival style."
Balloon said it's too early for the CDC to know the future of the site in part because it's still under investigation. He said the focus right now is on healing with the community and the local civic association.
Most of the onlookers Monday morning said the church had been part of their lives since childhood. Barbara Kemery graduated from St. Leo's school in 1957 and has lived just a few blocks away for the past 50 years. She pointed to the charred steps down the front where she remembered taking class pictures.
"I did all my sacraments here," Kemery said. "My sister was married here, my mom's funeral was here, and all my children went here. This is history."
Through tears, she described a neighborhood devastated. She wasn't home last night when the fire initially broke out but she got up at 7 a.m. to watch officials assess the damage. Helicopters woke her.
"I remember going into the schoolyard when I was in grade school, waiting for the nuns to carry their books into the classroom," Kemery said. "There's so many memories."
Brian Costello, 39, also went to grade school at St. Leo's. His attachment spans decades. He was baptized there, did his sacraments, and both he and his parents got married there. He actually made a deal with his wife that they would get married at Saint Leo's if their children would be baptised at Our Lady of Consolation Parish.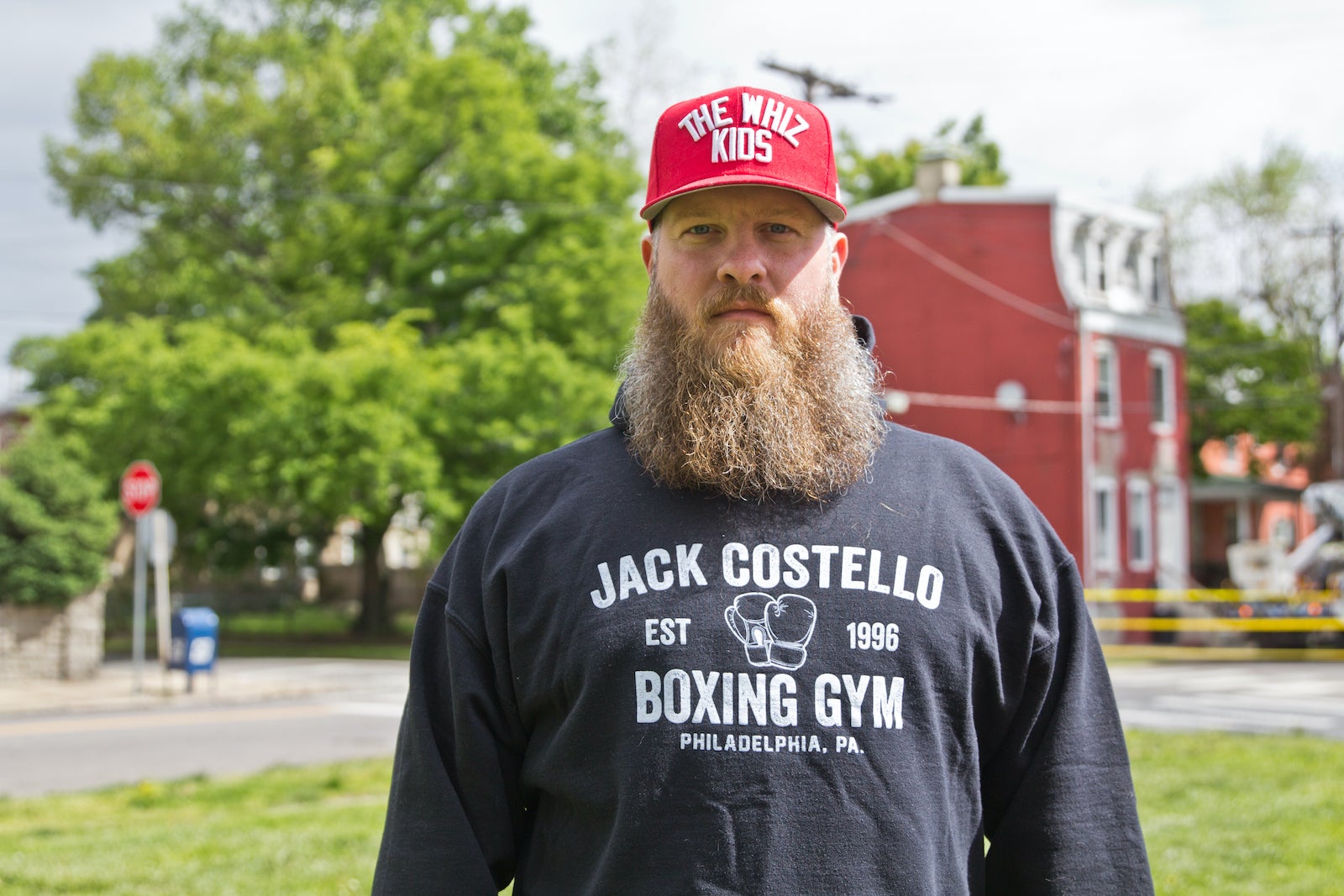 He got a text last night from his mother telling him the church was burning. As soon as he read the message, he and his wife and children rushed to the park across the street to see the building in flames.
"It's devastating," he said. "This is Tacony. As kids coming back from the shore, coming on 95, you see the church and you know you're almost home. Everybody is watching because it means a lot to everyone. It's the place we all knew our entire lives and the thing that connected everybody in this neighborhood."
Costello's memories include his first time going to confession and his grandfather's funeral. The 1990 funeral drew hundreds of people to mourn together under the soaring stone steeple. He sighed thinking of what's next.
"I hope they keep it," he said. "I hope they rebuild it … but I don't know if that's possible."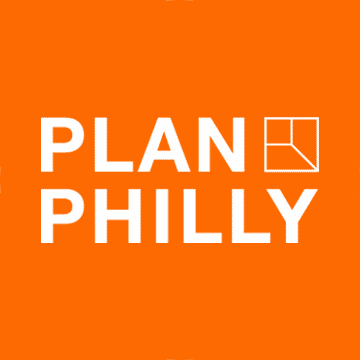 WHYY is your source for fact-based, in-depth journalism and information. As a nonprofit organization, we rely on financial support from readers like you. Please give today.