As Pa. poll workers worry about safety, staffing for June primary will be a challenge
Pa. is urging voters to take advantage of mail-in options this primary. Some county officials are worried it won't be enough to prevent COVID-19 spread.
Listen
1:51
This week, after much deliberation, Nancy Nylund decided that she's staying home this primary.
"It was actually quite agonizing because I love working at the polls," she said.
Nylund, 68, has served as an inspector of elections in her Plymouth Meeting precinct for several years. But she is also on immunosuppressant medication for her rheumatoid arthritis, and so she decided she didn't want to risk coming into contact with someone infected with COVID-19.
As a retired nurse, she knows what would be at stake.
"Of course it makes it more risky, since I'm considered immunosuppressed, to be sitting three feet from people checking the books," she said.
Across Pennsylvania, other poll workers are facing the same dilemma as the primary election approaches.
Poll workers have to decide whether to disregard pandemic best practices and commit to sitting in a polling place for an entire day, and county and state officials have to figure out ways to keep those workers and voters safe while not infringing on anyone's rights.
But while officials from more than a dozen of the state's largest counties have pushed for broad policy changes, like pivoting to a mail-only election, state officials are taking what they call a "hybrid" path that skews closer to normal election procedures.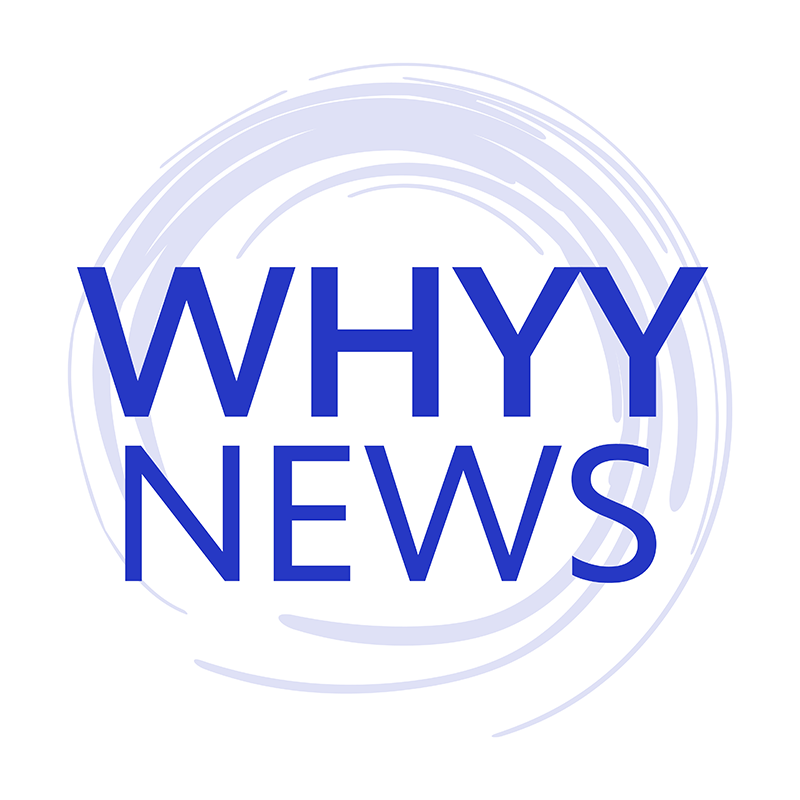 Show your support for local public media
Apart from last month's decision by the legislature and governor to delay the primary date, allow polling places to consolidate, and let county officials start counting absentee and mail-in ballots earlier, the biggest changes have been in voter education. Secretary of State Kathy Boockvar said the state's "comprehensive" effort includes mailing registered voters postcards urging them to take advantage of the state's newly-available no-excuse absentee voting option.
Not all county officials are fully comfortable with the decision.
"I would have said that in a pandemic, we should do all vote by mail in the primary and in the general," Democratic Montgomery County Commissioner Ken Lawrence said. "At a time when we're asking people not to gather … on Election Day you're going to have hundreds of people coming to one location."
Lawrence and his fellow Democratic commissioner, Val Arkoosh, were among the county officials who urged Gov. Tom Wolf to switch to an all-mail election last month. Their GOP colleague Joseph Gale dissented and withheld his name from the letter Arkoosh and Lawrence sent to Wolf.
But it quickly became clear that although some states, like Kansas, planned to pivot to all-mail primaries, Pennsylvania wouldn't be taking that step.
"We never got a formal response there," Lawrence said. "So, we're proceeding like we typically would to plan for the election."
Mark Zecca, a longtime attorney with Philadelphia's law department, said the most "legally strong" way to make such a significant change to the commonwealth's election code would be for the GOP-controlled legislature to authorize the change — something that they have so far been unmoved to do.
And so, Zecca said, he isn't too surprised Wolf wasn't comfortable moving unilaterally to mandate mail-in elections.
"I think you wind up in court if you don't get legislative action," Zecca said — though he added, he thinks Wolf would have a relatively strong case for ordering mail-only elections in a state of emergency.
The state is also required by its own election code, and by federal law, to maintain some in-person polling places for voters with disabilities, like the blind, to receive assistance.
Zecca noted though, there could be other ways for the state to boost mail-in voting. For instance, automatically sending a mail-in ballot application to every registered voter, regardless of whether they request one.
New York Gov. Andrew Cuomo recently announced he was taking that step via executive order, but that state has also been hit much harder by the coronavirus, and has about six times as many cases as Pennsylvania does.
"[Wolf] may well be able to do it, especially if he works in conjunction with the counties," Zecca said. "I don't see any problem with that."
Voting rights group Common Cause recently included that measure in their recommendations to lawmakers as well.
But the Department of State — and some counties — have said the idea might cause more problems than it solves.
DOS spokesperson Wanda Murren acknowledged that there is "nothing in Pa. election law that prevents DOS or the counties from mailing ballot applications to every registered voter."
But, she said, "both the Democratic and Republican parties, along with numerous third-party organizations, are mailing or have mailed ballot applications to voters. We have heard from the counties that this is causing considerable voter confusion and a significant number of duplicate applications, adding to the counties' work in processing the applications."
Lawrence, the Montgomery County commissioner, said he also raised the option of automatically sending out ballot applications with county election officials, and was told it would be too difficult to figure out who had already requested a ballot, and likely too time-consuming for the office to process an influx of paper records.
"We have voter services working on half shifts [to prevent COVID-19 spread], which makes it even harder," he said.
Thanks to a combination of people bowing out due to health concerns, and polling locations in places like nursing homes being unable to open, Montgomery County has opted to reduce its numbers of polling places by the maximum state law allows without a waiver: 60%.
That means, Lawrence said, going from Montgomery County's usual 352 polling places to 140. And since the county can't prohibit voters from showing up in person and crowding those limited polling places, he and other officials are doing their best to urge people to cast ballots at home.
That's how Nancy Nylund has lately been spending some of her lockdown time — "nagging" her neighbors and friends to request their mail-in ballots.
And, she said, she's already thinking ahead to the November election.
"How much better is it going to be in November, when, in fact, they're predicting another wave?" she said. "It's worrisome to think about, because I really want to be part of it."
WHYY is your source for fact-based, in-depth journalism and information. As a nonprofit organization, we rely on financial support from readers like you. Please give today.