As federal court mandates migrant family reunification, Pa. lawyer questions process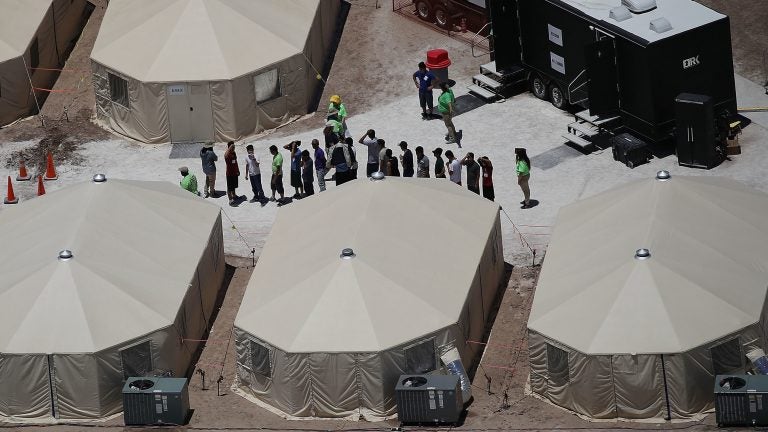 This week, a federal judge in California barred separating migrant children from their families at the U.S. border, and required family reunification within 30 days. But area lawyers say what happens next for the roughly 2,300 children is unclear.
With reports of some parents already deported — while others are in detention centers — unanswered questions abound, said Elizabeth Yaeger, the supervising attorney for HIAS Pennsylvania's Immigrant Youth Advocacy Project.
"We don't know. [Will] the government now send kids back to their parents and detain the whole family together in an immigration jail for parents? That could quite possibly be the case," said Yaeger who represents 11 of the migrant children who were sent to Pennsylvania.
For children under 5, the court has ordered reunification within 14 days. The decision also blocks parents from deportation unless they pose a danger to the child.
Officials had considered separated children "unaccompanied minors," but advocates complained this identification was meant for teenagers traveling alone, not young children often traumatized from separation.
The ruling was in response to a suit filed by the ACLU on behalf of  a 7-year-old girl who was separated from her mother.
U.S. District Judge Dana Sabraw's decision upholds the right of migrants, said Randi Mandelbaum, a Rutgers University law professor and director of the Child Advocacy Clinic.
"Parents have a right to rear and raise their children, and children have a right to family integrity. These are constitutional rights that go with these families, and these children have already been harmed," she said.
An initial challenge will be to coordinate the Office of Refugee Resettlement with U.S. Immigration and Customs Enforcement, Mandelbaum said.
"ORR knows where these children are, and ICE knows where many of these parents are, if not all," she said. "So I think the ability for these connections to be made is there."
Yaeger says the logistics are complicated.
"I imagine it will be a challenge for the government to figure out how they will reunify every single child as they are now required to under this court order. But those challenges were created by the government itself," she said.
More than 2,000 migrant children reportedly have been sent to nearly 80 facilities across the country. Sources have told WHYY some of those children are staying at KidsPeace, a nonprofit with facilities around Allentown. And the Post-Gazette reported The Holy Family Institute, a Catholic nonprofit, is housing about 50 children in the Pittsburgh area.
Federal officials did not return calls Wednesday seeking comment.