WHYY launches new podcast revealing the city's street artists
The new podcast from WHYY taps into Philly's community of public artists, both legitimate and "non-commissioned."
Listen
1:26
From Philly and the Pa. suburbs to South Jersey and Delaware, what would you like WHYY News to cover? Let us know!
The first voice heard in the first episode of "Art Outside," WHYY's new podcast about urban street art, is intentionally distorted.
It's the voice of the street artist known as Kid Hazo, which the producers have disguised with a digital sound filter. Kid Hazo's work often spoofs corporate branding, law enforcement, and politics. It can be funny, provocative, and clever. One of his more popular pieces was his first: He made oversized Philadelphia Parking Authority (PPA) parking tickets and put them on the windshields of illegally parked PPA cars.
But because Kid Hazo's work sometimes occurs on public signage or private advertising, his work can also be considered illegal. Disguising his voice allows him to avoid prosecution. He said anonymity gives his work a certain "mystique."
"I just wanted to focus on a mysterious artist, not focus on the person," he said in the podcast. "It's a lot more fun to focus on the art then have people worry about who I am, what I sound like, what I look like."
"Art Outside" is a five-episode podcast with each episode running about 20 minutes. Each focuses on a single artist in conversation with host Conrad Benner, a public art curator and creator of the popular Philadelphia street art blog Streets Dept.
The guest lineup — Kid Hazo, El Toro, Symone Salib, Busta, and Nile Livingston — includes artists who make work on commission for institutions like Mural Arts Philadelphia, and artists who work independently, often without permission.
"I call it 'non-commissioned,'" Benner said. "A lot of the artists, maybe even most of the artists working today, find these empty spaces: You'll see the backs of street signs, construction walls, abandoned buildings where, as a society, we've just decided, 'That's okay. We like art there.'"
While defacing public and private property is illegal (originally, the celebrated Mural Arts Philadelphia organization started out as the Anti-Graffiti Network), in many places a well-composed piece is informally accepted, even revered. Graffiti artists like Banksy and Shepherd Fairy are considered heroes by many.
Philadelphia is seen as the birthplace of modern graffiti, when the artist known as Cornbread began spray painting his name on walls in the 1960s. It's also known as the City of Murals for its more than 4,000 murals in public places.
Podcast co-producer Michael Olcott, a recent transplant to Philadelphia, said this city is a natural choice for a podcast about street art.
"Philly's a little less hesitant to let their freak flag fly," he said. "I spent some time in Boston. I spent some time in D.C. I think a lot of people are clutching their pearls in those cities when it comes to this kind of expression. Philly's a little rough around the edges. I mean that as a compliment."
Olcott recalled meeting another artist in the podcast, known as Busta, in a remote area by the Philadelphia airport that he found seedy, with "unsavory characters around, and sex shops."
On the side of what appears to be an abandoned semi-trailer on the edge of an empty parking lot, Busta had painted a large-scale mural in a place few would likely see it. Olcott asked him why.
"His eyes really lit up when I asked him that, like he was waiting for the question," he said. "It's a treat, like a light that appears when you're not expecting it, this graffiti work. If you get the chance to see it, it's a blessing for your day."
The podcast makes an argument that the act of painting on walls is a human instinct, tracing back 17,000 years to the Chauvet cave art in southern France, to the political graffiti found in the destroyed city of Pompeii, to unsolicited hieroglyphics carved into Egyptian pyramids.
"There's just something about our beautiful little brains where we want to write on walls around us," Benner said.
Benner lays out his credentials early in the podcast: He has not gone to art school, does not have an academic pedigree, and is not a practicing artist. Since 2010, he has produced the StreetsDept.com website, its lively social media presence, and walking tours of Philadelphia public art. He also has curated murals and street art exhibitions for special events and get-out-the-vote campaigns.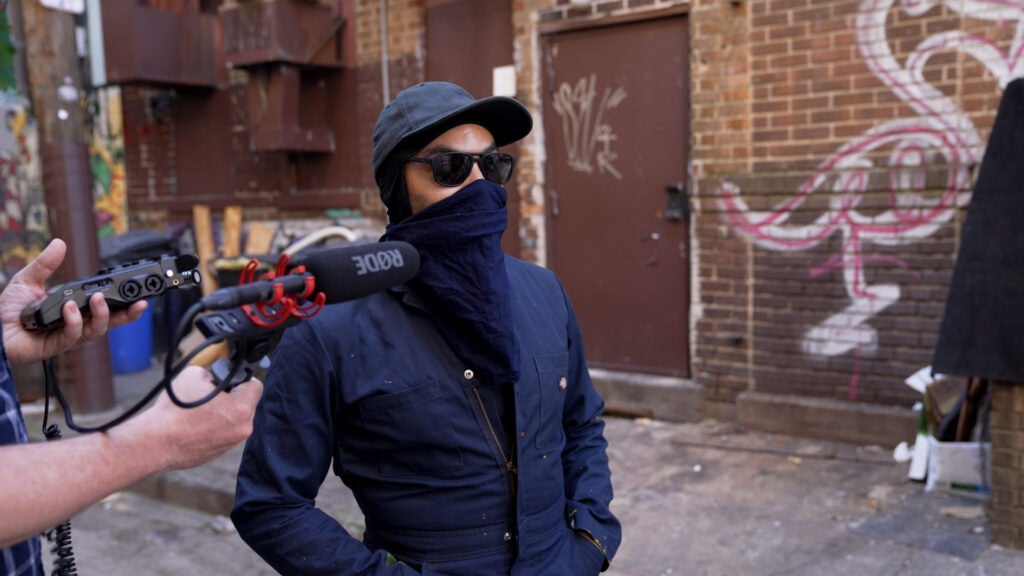 The podcast producers leaned heavily on Benner to come up with the guest list.
"We certainly wouldn't have known how to contact Kid Hazo, because he remains anonymous," Olcott said. "What we really wanted to make sure we showcased is artists from different backgrounds, with different experiences and worldviews. Different styles."
Olcott acknowledged that an audio podcast about a visual medium may seem awkward, but the episodes are carried by the artists' compelling personalities.
"Huge personalities," he said. "Mostly, it's them talking, in their affectionate and often passionate way, about what they're doing."
For several years, Benner had his own podcast through StreetsDept.com, where he spoke with creative thinkers such as artists, politicians, journalists, arts administrators, and activists. That podcast ran for about five years, ending in October 2022.
Benner said "Art Outside" is different: Its episodes are focused on artists who work in public, with higher production values.
"Those were direct. You hit 'record' and you post it. We talked for an hour and that's what was posted," Benner said. "This is a very produced product. We did two-hour interviews in the WHYY studios with each of the artists, then one hour at either their studio or on site at an installation they were creating. So we had three hours of conversation and thoughts to edit down to about 20 minutes for each of them."
Benner anchored his conversations with artists in their work, and expanded to more general ideas about the nature of art in urban spaces. The personal, he said, becomes universal.
Kid Hazo, for example, said he never fit into social groups growing up, particularly in high school, until he discovered the hip hop scene as a creative outlet. The artist El Toro said that growing up he was part of "1% Asian in the whole town, and that's where art became my best friend."
New episodes of "Art Outside" will be released every week, beginning November 21, accompanied by visual social media posts. A short documentary film about the featured artists will be released online during the five-week run.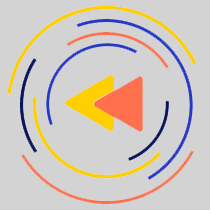 Saturdays just got more interesting.
WHYY is your source for fact-based, in-depth journalism and information. As a nonprofit organization, we rely on financial support from readers like you. Please give today.