April 26: Why traffic court is on the ballot | Surface parking for 21st and Market | Play Space winners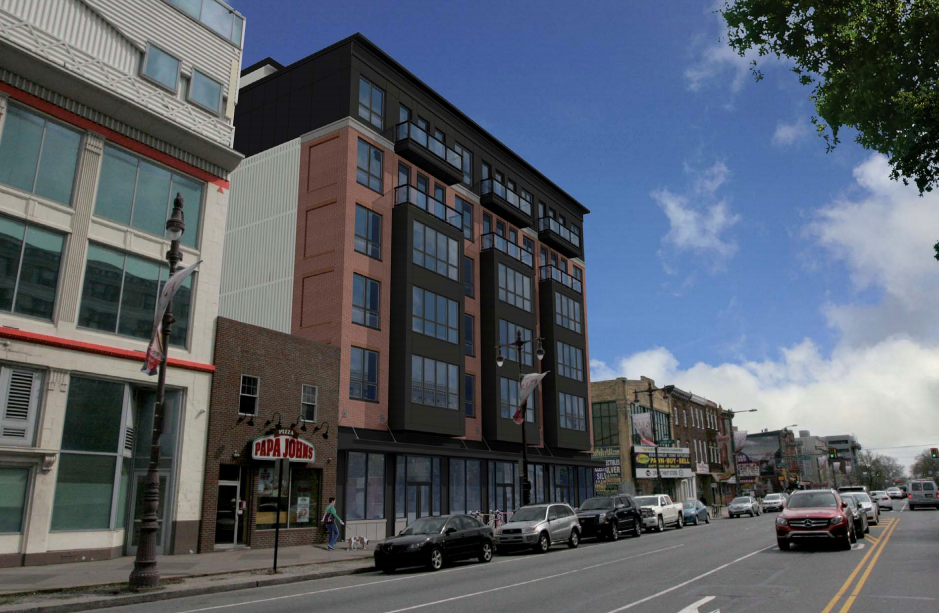 Happy Election Day! Laura Benshoff explains why we have to vote on abolishing Philadelphia Traffic Court… even though it's already been abolished. "It amounts to a formality, but Philadelphia's Traffic Court is specifically named in Pennsylvania's Constitution. In 2013, the Pennsylvania Legislature passed a bill to shut down the court following a federal probe that brought down more than a half-dozen judges. But to keep it from rising, zombielike, from the grave, voters have to scrub it from the Constitution via the ballot question."
Brandywine Realty Trust is asking the ZBA for a variance to add yet more surface parking to the 2100 block of Market Street as an interim use, reports Jacob Adelman. "The developer has secured permits to tear down the structure at 2126-30 Market St. and is seeking to be excused from zoning rules that prohibit new parking businesses in the area, according to filings on Philadelphia's Department of Licenses and Inspections website."
Alaina Mabaso takes a closer look at the winning designs from the Community Design Collaborative's Play Space competition, for Waterloo Rec Center, the Cobbs Creek branch library, and Haverford Bright Futures in Mill Creek.
Naked Philly flags an example of CMX-3 zoning working as intended (i.e. promoting mid-rise, mixed-use buildings, rather than urban 'McMansions') on South Broad Street near Washington Avenue.
Becky Krystal at the Washington Post tallies the growing number of Philadelphia restaurants who are exporting their concepts to Washington, DC. In economic development terms, it's a win for Philly as locally-based companies grow their businesses by expanding to new markets, and in doing so, bolster Philly's national reputation as a food destination. PlanPhilly's Jim Saksa, who attended law school in DC, described this news as "the best thing to happen to Washington since Congress narrowly defeated a bill to move the capital back to Philadelphia in 1814." He recommends stopping into a Taylor's if you're in DC and jonesin' for a hoagie remiscient of Sarcones.
Pittsburgh planners are realizing three major transit projects they've been working on separately for three different neighborhoods are more interrelated than they thought, and they're pulling them together into a master plan for transit, reports Ed Blazina. "The goal of the plan is simple: Find more-efficient ways to move motorists and public transit vehicles in and out of those neighborhoods and encourage development along the routes."
Millennials still aren't buying cars at the same rates as previous generations, says Joe Cortwright, pushing back on some recent articles purporting to show a reversal of Great Recession-era preferences for urban housing and less car ownership. The question, Cortwright says, is not whether younger workers will tend to purchase more cars as they age, but how their behavior compares to what previous generations did at the same age.