American music in the burbs, Yellow Springs art show, Philly film fests, Conya Doss, and new exhibits and plays in this week's 'Things to Do'
Nov. 11- Nov. 14: Things to do in Pa., Del., and N.J.
Listen
4:46
Due to COVID mandates in the Delaware Valley, most events require proof of vaccination and have mask mandates. Since the situation remains fluid, scheduled events may be rescheduled or canceled as regulations change, so be sure to check with venues and be aware of ticket return/refund policies beforehand.
This weekend, there are a number of hybrid event options that allow attendees to choose their experience whether it's in-person or online. Among the highlights are two film festivals and an art show in a historic village.
Named after a beloved longtime volunteer, the Ruby M. Stanley One-Act Festival is put on by the Wilmington Drama League, a nonprofit community theater that's been in existence for more than 85 years. During the two-day festival, plays by local playwrights, both original and those that have been previously produced, are performed and the audience votes on the best one. "Pleasure Doing Business With You" by Jim Hawkins, "Tumbleweeds" by Edmund P. Sabato, and "Lunchbreak" by Michael Tarringer are among the plays in competition.
What: Live theater
Where: Wilmington Drama League, 10 W. Lea Blvd. Wilmington, Del.
When: Nov. 12 and 13, 8 p.m.
How much: $12 
Formerly the Gershman Philadelphia Jewish Film Festival, the festival's parent company has rebranded as Philadelphia Jewish Film and Media. This is to allow for more new media projects as part of their offerings, including "on-demand limited TV series, web series, YouTube channels, Instagram stories, podcasts, theater and dance on film, multimedia presentations, virtual art salons, video art installations, gaming, virtual reality (VR) and augmented reality (AR)," according to their website. They'll host their first New Media Day on Sunday, which like the rest of the festival provides the option to attend events in-person or online.
What: Hybrid cultural event
Where: Online, various venues 
When: Through Nov. 20
How much: $15 per screening and up
A holiday attraction for a good cause, the PHestival of Trees showcases a walk-through of hundreds of trees decorated for the holiday season. The three-day event includes gingerbread houses, a visit from Santa, live entertainment, a beer garden, and a holiday shopping village. The trees — decorated by schools, community organizations, and local florists and designers — are also for sale. Proceeds from the event will benefit local animal rescue organizations and shelters.
What: Holiday attraction
Where: Greater Philadelphia Expo Center, 100 Station Ave., Phoenixville, Pa.
When: Friday, Nov. 12 – Sunday, Nov. 14
How much: $20
Water is one of the earth's most precious resources, covering 71% of the earth's surface. The Academy of Natural Sciences is in the midst of a yearlong focus on water and their latest exhibit, opening on Friday, explores some of its compelling properties. Snow crystals and diatoms — a type of algae that generates a major portion of the world's oxygen, according to the exhibit description — are compared. On display in the "Invisible World of Water" are multimedia and artifacts compiled by some of the leading diatom and snowflake researchers and documentarians, including Harold Dalton, Snowflake Bentley, Ukichiro Nakaya, and Ruth Patrick.
What: In-person exhibit
Where: The Academy of Natural Sciences, 1900 Benjamin Franklin Pkwy. 
When: Saturday, Nov. 13 – Sunday, April 17, 2022. Wednesday through Sunday, 10 a.m. – 5 p.m.
Americana artists are converging on Berwyn, Pa. for a concert this weekend that showcases some of the best voices of the genre. Tom Hampton, Craig Bickhardt, JD Malone, Jesse Terry and friends will all be on hand with Tommy "Thundersticks" Geddes sitting in as well. Bickhardt's "Home for the Harvest" came out in 2018, Malone's "Town and County" in 2016, and Terry's "When We Wander" was released earlier this year. And the concert comes with an attractive entry fee — the performance is free.
What: In-person concert
Where: Trinity Presbyterian Church of Berwyn, 640 Berwyn Ave. Berwyn, Pa.
When: Saturday, Nov. 13, 7 p.m.
How much: Free
The "queen of indie soul" Conya Doss has been around for years, releasing eight studio albums since 2002. The Cleveland native, who is also an educator, has collaborated with Frank McComb and Eric Roberson. Her ninth album, "Through Rose-Colored Glasses" came out earlier this year. This release 'party' comes with a concert, where Doss will share her patented brand of jazzy neo-soul with longtime fans and new converts.
What: In-person concert
Where: City Winery, 990 Filbert St. 
When:  Sunday, Nov. 14, 7 p.m.
How much: $32 -$38
Marlowe (Ngozi Anyanwu), a Yale-trained Black woman on her first day on the job, and Danny (Steven Rishard), a white, blue-collar, seasoned veteran of the garbage trade, have to share a truck together. What could go wrong? That's the central question of the new play from Lindsey Joelle, who explores what common ground we can sometimes find in seeing things from someone else's perspective.
What: Live theater performance
Where: Philadelphia Theater Company at the Suzanne Roberts Theater, 480 S. Broad St.
When: Thursday, Nov. 11 – Saturday, Dec. 5
How much: $10 for essential workers, $35
There are two ways to watch storytellers vie for the title of "Best in Philadelphia" — via livestream or in person. First Person Arts presents the battle this weekend with ten competitors: Meredith Avakian, Paul Boddy, Steve Clark, John Deary, Ashley Harbinson, G.K. Jayaram, Jill Maile, Mike Murphy, Gabby Shea, Sofya Tamarkin. A YouTube link will be emailed to livestream participants 24 hours before the event.
What: Hybrid poetry competition
Where: Via livestream and at World Cafe Live (downstairs) 3025 Walnut St. 
When: Saturday, Nov. 13, 8 p.m.
How much: $20
Kila-T (Angela Bey), a hip-hop artist, and Gardenia (Johanna Tolentino), the 50-something woman who cleans her dressing room after being forced out of her two-decade career in banking, are stuck together for a significant period of time when an attack shuts down a Kila-T show. Local playwright Erlina Ortiz wrote the play, which explores "morality, success, and redemption" according to the play's official description.
What: Live theater performance
Where: Louis Bluver Theater at the Drake, 302 S. Hicks St. 
When: Through Sunday, Nov. 21
How much: Pay what you decide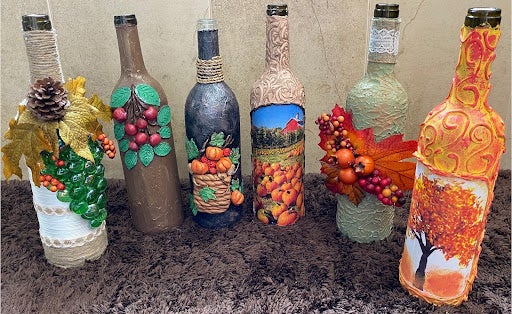 The town of historic Yellow Springs is hosting a juried art show that takes place from Friday through Sunday. Handcrafted art from a variety of disciplines including jewelry, ceramics, fiber, wood, sculpture, paintings, and more will be on display and for sale.
What: In-person, juried art show
Where: Historic Yellow Springs, 1685 Art School Rd. Chester Springs, Pa.
When: Friday, Nov. 12, 5 p.m. – 8 p.m.; Saturday, Nov. 13, 10 a.m. – 5 p.m; Sunday, Nov. 14 – 10 a.m. – 4 p.m.
How much: $5
Keep checking with "Things To Do" as we continue to provide our picks for entertainment during the industry's COVID-19 recovery. Please consult our coronavirus updates to keep up with the latest information regionally.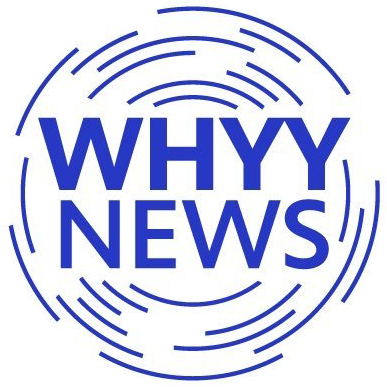 Get daily updates from WHYY News!
WHYY is your source for fact-based, in-depth journalism and information. As a nonprofit organization, we rely on financial support from readers like you. Please give today.