Ambler doctor gets prison for supplying prescription pills to addicts, dealers in South Philly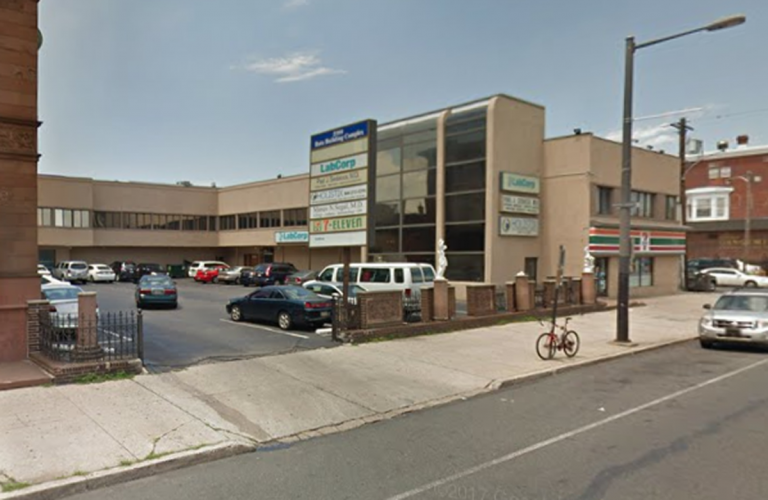 A federal judge has sentenced Montgomery County doctor Alan Summers to four years in prison for operating a lucrative prescriptions-for-cash scheme from a Philadelphia clinic that prosecutors say netted Summers millions.
As U.S. District Judge Lawrence Stengel read the punishment, Ambler resident Summers stood expressionless next to his defense lawyer.
Stengel said that Summers' clinic "made an absolute mockery" of the medical profession by supplying addicts and dealers with drugs.
"This was a well-planned, well-thought out, absolutely cynical use of a medical license to the detriment of so many people who don't know better," the judge said.
Before his punishment was handed down, the 79-year-old Summers addressed the judge.
"I put patients in harm's way and deluded myself into thinking that wasn't happening," Summers told the judge in a barely audible tone. "And there is nobody more shocked than me in realizing what I had become."
Caroline Cinquanto, Summers' defense lawyer, asked for house arrest citing his lack of prior convictions and his disabled wife and daughter.
Assistant U.S. Attorney Robert Livermore pushed for incarceration.
"No matter what a patient's symptoms were, when they walked in, they got the same diagnosis," Livermore said. "That's not medicine. That's making money."
Livermore further said the doctor's crime was motivated by a desire to boost his retirement savings.
"We see a recurring problem in this district," Livermore said. "Doctors who are advanced in age and looking at a retirement account decide to sell controlled substances."
Though patients were not directly obtaining opioids from Summers, the federal prosecutor said, dealers used the prescription drugs to acquire opioids to push to people across the Philadelphia area.
"The customers were going to Dr. Summers' clinic. They were getting prescriptions for Suboxone and Klonopin. They were taking those drugs, selling them on the streets, then using the proceeds to buy heroin," Livermore said after the hearing. "They saw a doctor for 30 seconds, perhaps a minute. Basically, as long as it took the doctor to sign the prescriptions, which were placed in front of them. It was an assembly line process."
In February 2017, Summers confessed to his role in overseeing a now-defunct South Philadelphia clinic specializing in helping addicts. Droves of users easily obtained the anti-anxiety drug Klonopin and Suboxone, which is used to treat dependency to opioids. Summers' guilty plea included drug distribution and health care fraud among other charges.
Investigators compared Summers' waiting room at the former clinic, located at Broad and Wolf Streets, to an open-air drug market, as patients peddled drugs to each other as they sat and awaited additional prescriptions.
Federal authorities conducted sting operations at the clinic, where investigators found that patients could acquire large dosages for as little as $50 for a week's quantity. Two doctors who worked under Summers were also prosecuted: Dr. Keyhosrow Parsia of Ridley Park — who last year pleaded guilty to his role in the operations — and Dr. Azad Khan of Villanova who a jury found guilty of selling prescriptions to drug dealers and addicts under the guidance of Summers.
Between 2000 and 2014, according to prosecutors, Summers earned more than $5 million with the pill mill, which authorities say had a part in fueling the opioid crisis that has gripped the Philadelphia area.
As part of his punishment, Summers was ordered to forfeit $4.6 million and pay $14,000 in restitution.
WHYY is your source for fact-based, in-depth journalism and information. As a nonprofit organization, we rely on financial support from readers like you. Please give today.