'Always Sunny' in Northeast Philadelphia reference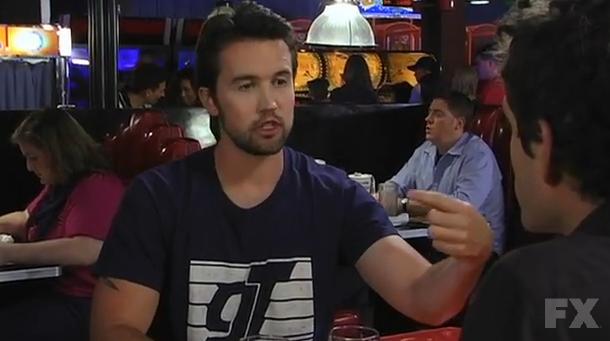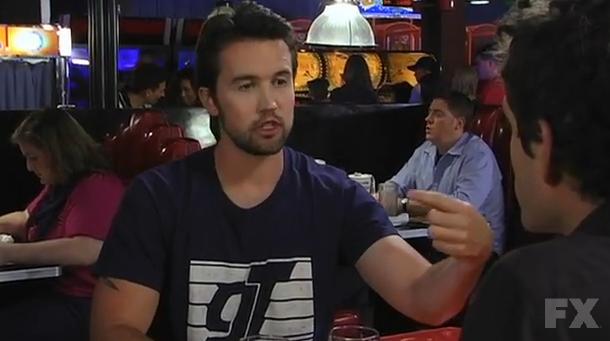 The writer, producer and star of the wildly popular FX "It's Always Sunny in Philadelphia" absurdist sitcom is a South Philly guy by birth, but he represents the Northeast, too.
A familiar neighborhood and popular shopping destination found their way into an episode earlier this season of the show, which also stars Danny DeVito.
Just about 10 minutes into the third episode of this, the fifth season of the hit comedy show that follows a dysfunctional, deranged and meddling group of five who co-own a pub in the city, Rob McElhenny's Mac character sat with c0-star Glenn Howerton, who plays Dennis, at the Dave & Buster's on Delaware Avenue wondering if the rechargeable cards used for the video games at themed, franchised restaurant would work at other eating establishments.
Like a TGI Fridays, Mac said, "There's one out at Franklin Mills mall I haven't tried."
After coming up with another plan, more names were dropped.
"Then we can try the card at the Fridays out in the Northeast," he said, frustrating his buddy.
Later in the scene and being more specific still, he said, "and then after we'll go out to Fox Chase and use the card at that Fridays."
Now, whether there's a Fridays in Fox Chase or not might be a point of frustration with some of us Northeast purists, but, heck, the newspapers and TV stations in this town rarely mention anything more specific than the Northeast at all, and when they do, they often get those references wrong, so perhaps we should take heart in McElhenney paying homage.
Watch the full episode here, and feel free to skip 10 minutes in to watch the scene described above. Careful, it's a show intended for mature audiences, so you can expect coarse language and some adult plot lines, but if you don't blush easily, it's a hilarious program complete with many familiar Philadelphia scenes and references that is garnering national attention from a decidedly 20-and 30-something crowd.
Check it out every Thursday night at 10 p.m. on FX.