Air quality in Philly reaches unhealthy levels thanks to wildfires out west
A cloud of pollution has descended on the Eastern Seaboard. We explain what's behind the haze, and how to protect yourself.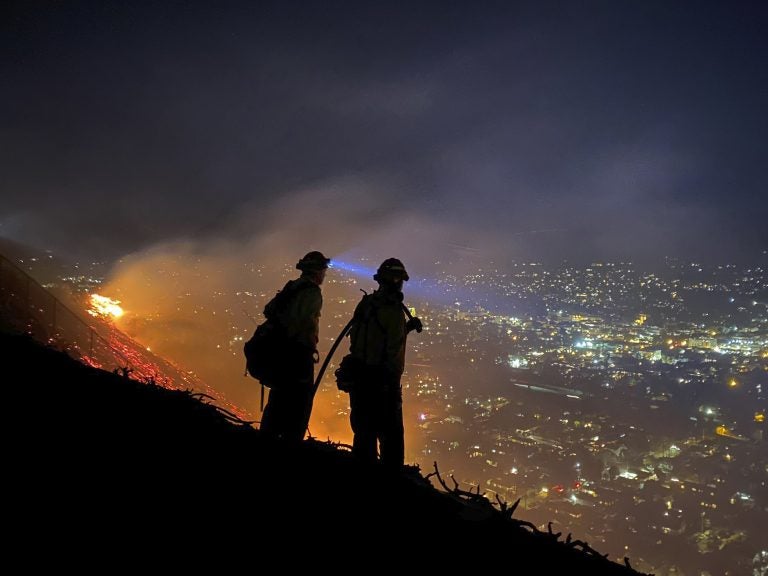 If you noticed a haze hanging over Philadelphia lately, there's a reason — smoke from wildfires out West and in Canada has traveled across the country and settled over the Eastern Seaboard, resulting in air quality warnings on Tuesday that started in code orange — meaning the pollution may be unhealthy for sensitive groups — and ended up in code red — unhealthy for everyone.
"Most people probably would not expect their air quality to be impacted to this level from fires that occur 3,000 miles away," said Sheryl Magzamen, an associate professor of epidemiology at Colorado State University, who studies the health effects of wildfire smoke. "But this is what we're seeing, and unfortunately it's the new normal during the summer."
As for how the smoke made it thousands of miles, National Weather Service meteorologist Lee Robertson says it has to do with both the intensity of the fires, and the direction of air currents.
"If the fires are big enough, and they're burning the right type of fuel," Robertson said, "it's going to burn and create a lot of smoke."
That smoke, he said, can get caught up in jet streams — ribbons of fast air that move high in the atmosphere.
"And if it's really dense enough smoke, it can travel quite a long ways."
According to Magzamen, that's resulted in a heavy smoke plume that extends from Indiana all the way to Vermont.
You might think that the health risk decreases the further you are from the fires — but surprisingly, Magzamen says, that's not always true. In a study Magzamen worked on looking at local and long-range effects of wildfire smoke, she and her colleagues found that vulnerable people — for instance, those with asthma — can experience worse health effects from wildfires burning further away.
Magzamen says there could be a couple reasons.
"There's the actual air quality itself," she said.
Depending on atmospheric conditions, fires that burn very hot can "inject" their smoke high into the atmosphere, where it's less likely to dissipate, and then travel long distances.
"So it impacts more downwind communities than, potentially, the immediate community," Magzamen said. "The actual air quality in Philadelphia, due to the fires right now, is very bad because of that long-range transport."
In fact, on Tuesday, the air quality in Philadelphia was much worse than in areas near the wildfires — including Los Angeles, San Francisco, and Portland — all of which registered from "Good" to "Moderate" on the air quality index.
A second potential reason that communities closer to wildfires may experience fewer health effects, Magzamen says, is that they're taking more precautions.
"If you have a local fire, you're not only aware of the fire, but you're aware of the smoke. So you'll take more actions to probably shelter in place because of the emergency response associated with the fire," she said. "But this long-range transport, what we think is going on is people are just not as air quality aware because the fire is thousands of miles away."
So what exactly is this pollution? According to Trevor Penning, who teaches at the University of Pennsylvania's Perelman School of Medicine, and directs the Center of Excellence in Environmental Toxicology, the biggest threat from wildfire smoke is from what's called particulate matter.
"Usually, when you do this kind of combustion, you generate what we call particulate matter, which is ranked by size," Penning said. "And the most hazardous is fine, fine particulate matter, that is smaller than 2.5 microns, which is smaller than the width of a hair in the human body. So you can't see it, although you breathe it."
The matter, Penning said, is made up of a carbon core, which itself contains other hazardous materials called polycyclic aromatic hydrocarbons.
"And we know that PM2.5, which are these fine particles, make their way into the deep lung," he said. "And as a result, can exacerbate underlying lung conditions such as asthma, chronic obstructive pulmonary disease. We also know that these compounds can also exacerbate underlying cardiovascular illness. And in addition, long term, they can, they can actually invoke lung cancer."
That's why experts have been advising sensitive groups — people with heart and lung disease, people who are pregnant, young children, the elderly, and people of lower socioeconomic status — to stay inside. Air purifiers with HEPA filters can also help, as can N95 masks (masks that are designed to block PM2.5 particles).
But Penning says healthy people should pay attention too.
"I think it would be incorrect to think that a healthy individual should go out as the level of PM2.5 continues to arise," he said. "I think everyone needs to protect themselves to some extent."
Sheryl Magzamen advises becoming "air aware" — learning about the air quality indexes, and paying attention when alerts are issued. (You can check Philadelphia's air quality here.)
"So becoming air aware, and like other emergencies, having a plan," Magzamen said. "Trying to stay inside, trying to keep people that have preexisting conditions safe, making sure that you have your medication and also checking on your neighbors, making sure that they're safe and that there are places to go that are air-conditioned."
As for how long the haze will last…?
Meteorologist Lee Robertson said it depends on a few things: how long it takes to extinguish the fires, whether we get precipitation, and the movement of the jet streams.
"We do kind of stay in this pattern where we have this northwest flow, so it just depends on when this jet stream kind of moves out of the region where the smoke is," Robertson said. "And it looks like it could be around for at least the next several days, even into the weekend possibly."

WHYY is one of over 20 news organizations producing Broke in Philly, a collaborative reporting project on solutions to poverty and the city's push towards economic justice. Follow us at @BrokeInPhilly.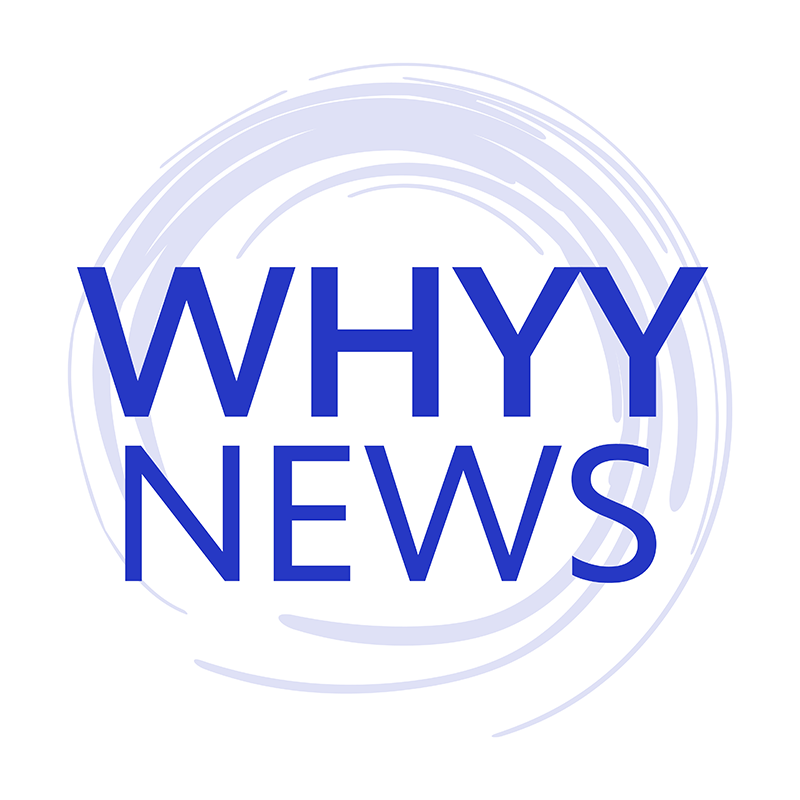 Get daily updates from WHYY News!
WHYY is your source for fact-based, in-depth journalism and information. As a nonprofit organization, we rely on financial support from readers like you. Please give today.