After long silence the Christie administration begins answering Sandy relief questions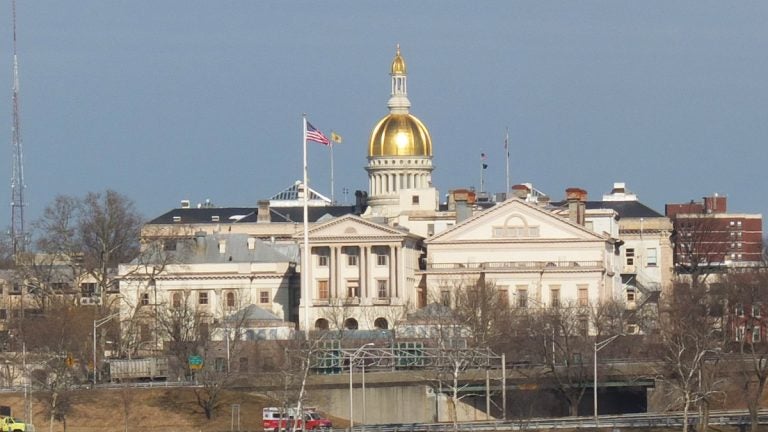 The general public may approve of the way the state has handled the Hurricane Sandy crisis, but frustrations continue to mount among thousands of survivors still awaiting aid money and struggling to repair their damages and return to pre-storm life. They're unhappy with various state and federal agencies — including FEMA — and with the bureaucratic process itself.
Those tensions have flared up at a series of hearings lawmakers have held around the state over the past six months, and they were apparent again Wednesday at the capitol.
There was a notable difference, however. After refusing to send cabinet officials to previous hearings, the administration changed course and sent Community Affairs Commissioner Richard Constable to deliver prepared remarks.
Constable — whose department is in charge of distributing billions in federal Sandy aid money — acknowledged on Wednesday that the state has made some mistakes in how it's handled the recovery, but said that much of the criticism is unwarranted.
The Department of Community Affairs is drafting an action plan to receive an additional $1.46 billion of federal Community Development Block Grant money, so members of the Assembly Housing and Local Government Committee were more interested in hearing about lessons learned and recommendations to incorporate into future recovery efforts than assigning blame for what's happened in the past.
Constable admitted there have been shortcomings, such as when his department provided incomplete and out-of-date info for Sandy survivors on the Spanish-language version of its website. "Understandably as we undertook this massive effort, we were not perfect," he said. "But every day, we learn important lessons and constantly strive to improve our program delivery."
As in previous hearings, both individual Sandy survivors and groups like the Housing and Community Development Network of NJ, the NJ NAACP, and the Latino Action Network raised concerns about applicants being turned down for grant money without being given clear reasons; a lack of clarity regarding how to apply for aid or appeal when an application is denied; and about not enough transparency in how the state has run the recovery behind the scenes.
Recognizing and Correcting Mistakes
Kevin Walsh with Fair Share Housing said that while he recognized that the storm recovery was a challenging process, "We need the administration to get to a point where it can recognize the mistakes that are being made and correct them. It's maddening to the people who are going through this process, who need the funds, who need to rebuild their lives, and who are being treated unfairly with the processes that are in place," he continued. "It's hard to find a positive story here."
But Constable responded that many of the criticisms of the administration raised by others who testified in the hearing were either misdirected or unfounded.
There was the common complaint voiced by people like Stafford Township resident Bill Halbeisen, who spoke of massive amounts of paperwork and red tape snarling the timely distribution of aid money. Floodwaters left his home uninhabitable, so he applied for several grant programs, but was placed on waiting lists. "I've played all the bureaucratic games by all the state and federal rules and regulations. I have file after file after file after file. It's a fulltime job doing this," he said, adding that he's trying to remain hopeful but no longer trusts the promises of politicians.
Constable replied that it was the federal rules for aid distribution dictated by the U.S. Department of Housing and Urban Development that have in some senses "handcuffed" the state and made things more difficult than they otherwise would be. For the RREM grants, in particular, he noted a bevy of regulations including applicant income verifications, duplication of benefits checks, substantial damage assessments, reviews of receipts for work already done, and federally mandated environmental and historic reviews, which he said can take two to four weeks on each property.
Constable also repeated his assertion that HUD didn't approve the state's action plan on how to spend the grant money until April 29, so from New Jersey's standpoint, it's been eight months since the clock began ticking, even though it's now been 14 months since the storm hit.
Another criticism raised was that the state has given unfair treatment to renters. Staci Berger with the Housing and Community Development Network of NJ cited a study that found that 42 percent of residents affected by the storm were low- and moderate-income renters. "Unfortunately, they haven't received that equal share of the resources," she said.
Constable disputed those figures. "FEMA data showed that residences that sustained severe or major damage from the storm were 72 percent owner-occupied, primary residences and 28 percent rental units," he said. "The state, in allocating its housing recovery money, committed 67 percent to owner-occupied and 33 percent to rental units, a ratio greater than the FEMA damage assessment would indicate. The state therefore over-allocated funds specifically for renters."
As for concerns about race and class disparities in the distribution of aid, Constable said any suggestion that minority grant applicants were discriminated against was offensive and completely without merit. Decisions were made in a race-neutral environment, he said, and it appears that African-Americans were turned down more often than whites because they simply didn't experience as much damage in the storm.
He noted that while things haven't been perfect, and he wishes the recovery process could be faster, simpler, and easier, his department is doing all it can to get people back in their homes as quickly as possible.
_______________________________________________________
Scott Gurian is the Sandy Recovery Writer for NJ Spotlight, an independent online news service on issues critical to New Jersey, which makes its in-depth reporting available to NewsWorks.