After ditching 'real clothes' in 2020, Philly area shop owners brace for trends to change again
Philly area boutique owners say athleisure wear and less formal accessories were in as the pandemic took hold. Now, they're bracing for trends to change again.
Listen
2:54
The COVID-19 pandemic had barely set in in the U.S. when fashion designers and industry experts began trying to anticipate how working from home and other aspects of our new, more limited lifestyles could change fashion sensibilities.
In April 2020, Teen Vogue anticipated the pandemic would change the way we dress "forever," In Style predicted the slowing of trends, and a fashion historian told NPR beards and long nails that interfered with personal protective equipment could disappear. Some of the predictions have stuck; others less so.
Ashley O'Donnell's synopsis of 2020 fashion? "No one wants to put real clothes on," she said.
O'Donnell, who lives in Montgomery County, laughed when she talked about opening her first business. O'Donnell's online boutique Hella Classic launched in March 2020 — on Friday the 13th. That same day, schools, gyms, sporting events, and entertainment venues closed in the county, which was the commonwealth's epicenter of the virus outbreak at the time. The state also advised non-essential retailers to close.
O'Donnell didn't need to read the flood of industry analyses to know she'd have to rethink her original business model, which mainly involved selling accessories — hair bands, hair clips, trendy ponytail holders, scarves, turbans, earrings, and a T-shirt with the boutique's logo.
O'Donnell's plan to start small and later bring in bigger ticket items like sundresses and shoes required almost immediate reconfiguration. As coronavirus cases grew in number and "Safer-at-Home" orders continued to be extended, O'Donnell realized "the world was slowing down."
"You're not going to need pretty hair clips — there's no brunch," she remembered thinking. "I don't need my sunglasses because I'm staying in the house."
She did what so many fashion businesses did: She started selling athleisure wear, that marriage of comfort and fashion — think form-fitting leggings and joggers. (Some fashionistas say they prefer the term "joggers" because calling them "sweatpants" carries a negative connotation.)
"It was something I wanted to add anyway, but I was forced to do it now if I wanted to stay relevant and stay in business during all this," said O'Donnell.
Business owners said jewelry sales plummeted and the demand for lacey bralettes went up as many shoppers ditched their more structured captors. O'Donnell said she couldn't replenish her stock of headbands and other less formal accessories fast enough.
"A lot of my customers were saying, the little anklets, little bracelets, that was helping them get through," she said. "I may have these sweats on, but if I put this bracelet on, I feel a little better."
Adrienne Ray, owner of Curve Conscious in Philadelphia's Brewerytown, has always stocked her plus-size "buy, sell, swap" store with casual items like jeans, dresses, and rompers. But with customers still demanding even less formal clothes one year into the pandemic, Ray launched her own loungewear line this month. Styles include pieces that are soft and loose, yet can be accessorized and dressed up with other layers, as is the case with a mustard yellow lounge dress with pockets.
While O'Donnell and Ray say their decisions to carry more casual clothing were informed by their expertise and their own work-from-home experiences, their customers also played a large role in telling the businesses what they wanted.
"I did a little unscientific poll on Instagram and 90% of the people that responded to the poll, which was about 250 people, said that they practically are living in loungewear currently and even before the pandemic," said Ray, who said casual dresses have made up the largest percentage of her sales the five years she's been in business.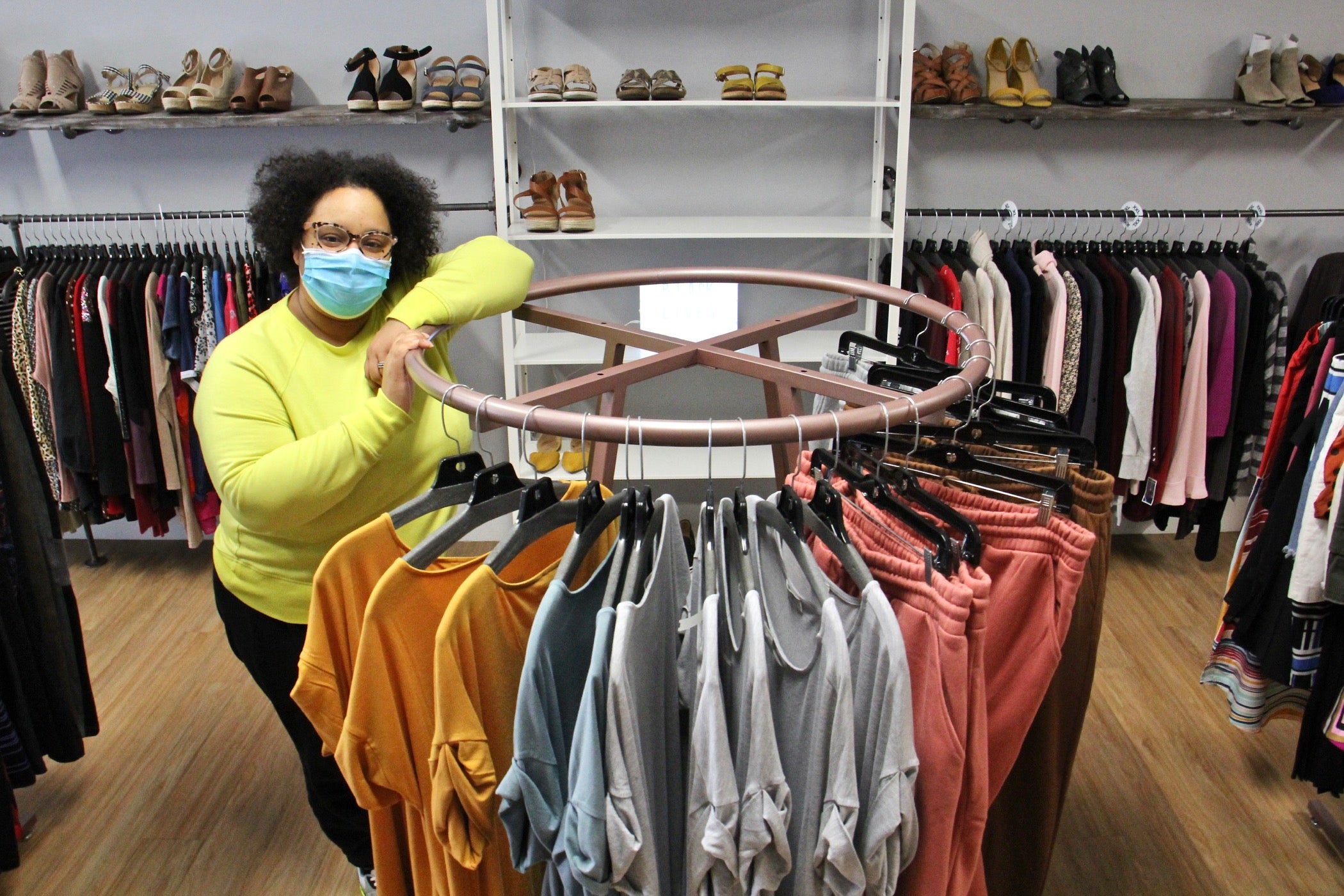 Does this mean graphic tees and leggings will be the way of the future? Is there something to the industry expert prediction that when life starts getting "back to normal," people will ditch the joggers and opt for high-fashion statement pieces?
Fashion is a pendulum, some industry experts told Fast Company in December, pointing to women's fashion after World War II.
For example, many women went from sporting "jeans and overalls," required to do the jobs left vacant by men serving war efforts overseas, to embracing corsets and full skirts once the materials became available.
Kimberly Chrisman-Campbell, author of "Worn On This Day: The Clothes That Made History," credits Christian Dior's 1947 collection for ushering in the ultra-feminine styles of the 1950s and 60s. Still, while many of them ditched the overalls, Chrisman-Campbell said women wearing pants became mainstream.
Small businesses today are left trying to figure which way that pendulum will swing as more of the country gets inoculated against COVID-19.
"You don't know what to expect," said Sophia Em, owner of Lavender Boutique in Montgomery County. "I have a wide variety of literally every type of either loungewear or casual wear. It's just hard to pinpoint what a person is going to want to wear after it starts getting warm out and going to like outdoor events and all that stuff."
But as the weather warms and the promise of a vaccine lingers, Em is already seeing changes in buying trends. Jogger sales have been dropping and denim purchases have been on the rise. Cute cardigans are making a comeback, too.
Still, business owners are playing it somewhat safe for now. O'Donnell said her purchasing decisions are informed by what she's seen her store's customers post on social media.
"They're looking for things that are cute and easy because everyone's like, as soon as outside opens up, they want to be outside all day long," said O'Donnell. "They don't want to be uncomfortable. They want to be pretty, they want to be cute, and they want to just put one outfit on and have that be it for the day."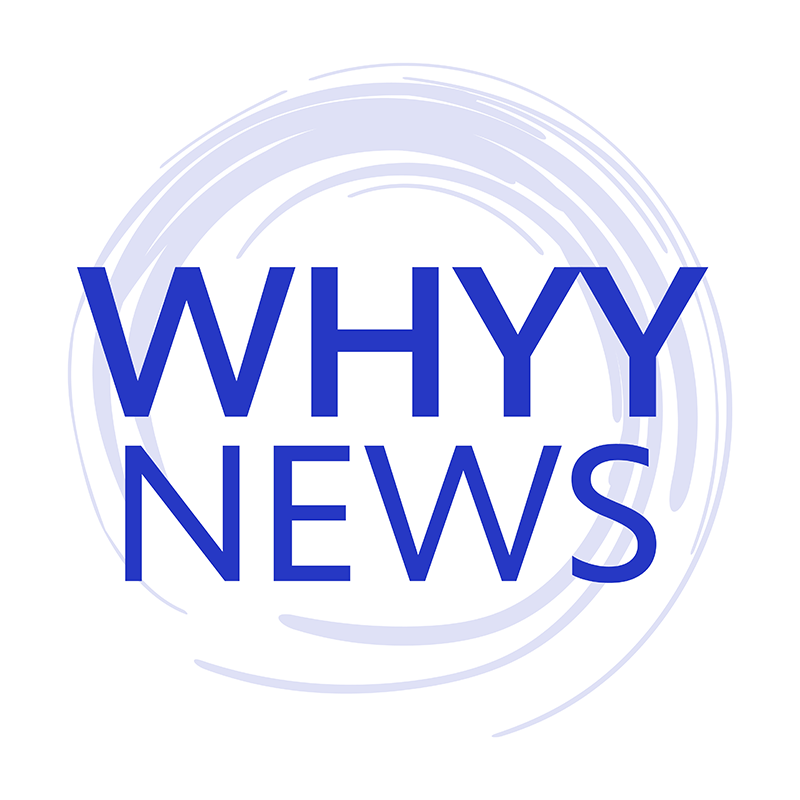 Get daily updates from WHYY News!
WHYY is your source for fact-based, in-depth journalism and information. As a nonprofit organization, we rely on financial support from readers like you. Please give today.