After a year of crises, a 100-mile walk offers a chance to see Philly anew
Artist JJ Tiziou is leading guided walks along the city's perimeter as part of the Fringe Festival that kicked off Thursday and will run through the month.
Philadelphia artist JJ Tiziou began his eighth trek around the city's 100-mile perimeter Friday. But he's far from sick of it.
At this point, it's an annual tradition, a walk filled with detours and setbacks that's become a metaphor for life. Particularly so in a year so far defined by unexpected events, from the delta surge to last week's flooding.
"If we accept [the uncertainty], then there's less worries," Tiziou said near the intersection of 61st and Baltimore Avenue in Cobbs Creek, where he started his 10 x 10 — Walk Around Philadelphia tour as part of the Fringe Festival, which kicked off Thursday and will run through October.
The 10×10 is literal. Tiziou divides the journey into 10, roughly 10-mile chunks that can be traversed with him or another guide over the course of a few fall weekends. But people can also elect to walk the course in any way, in any order they please, with their own group.
Each chunk takes roughly five to six hours to complete.
The first section of Tiziou's tour ends at the Wissahickon Transportation Center, a busy bus stop just steps away from both Kelly Drive and an on-ramp for the Schuylkill Expressway. The 12.5-mile walk travels along Cobbs Creek Parkway and City Line Avenue.
The next section will take participants 10 miles from the transportation center to Chestnut Hill via the Schuylkill Trail and Northwestern Avenue. From there, it's on to Northeast Philadelphia and then down to the John Heinz National Wildlife Refuge in Southwest Philadelphia, and ultimately back to 61st and Baltimore.
"There's so many things you encounter on Philly's perimeter because of its unique layout. There's literally farmyards and scrapyards. And shipyards and graveyards," said Tiziou. "You encounter infrastructure, you encounter beautiful nature."
Four people joined Tiziou on Friday, including West Philadelphia resident Naima Truxon, who took the day off from her job at a county assistance office in the suburbs to walk part of the city's perimeter.
An avid walker, the Philly native said part of her interest is rooted in wanting to walk somewhere new.
"When you drive through things you really don't see it," Truxon said. "It's an opportunity to see the city in a different way."
Rocky Breslow, a software engineer originally from Chestnut Hill, can attest to that. He took a week off last year to complete the 100-mile trek, and said he walked away from it with a new appreciation for Philly's geography.
"In a video game, you level up and level up and finally you beat the game and it's like, what now? Sometimes, I feel like I beat the game in some sense in that I really understand Philly," said Breslow.
Going forward, Tiziou wants to make "Walk Around Philadelphia" more accessible to more people, including those with disabilities like blindness and mobility issues. The idea is to create audio segments to go along with parts of the trip. He also wants to map out wheelchair-accessible routes and segments of the perimeter.
This year, registration is required for those who want to walk with a Fringe guide and group size is limited for social distancing. Tickets for guided walks are $25. The DIY walk map is pay-what-you-wish, but a $5 donation is recommended.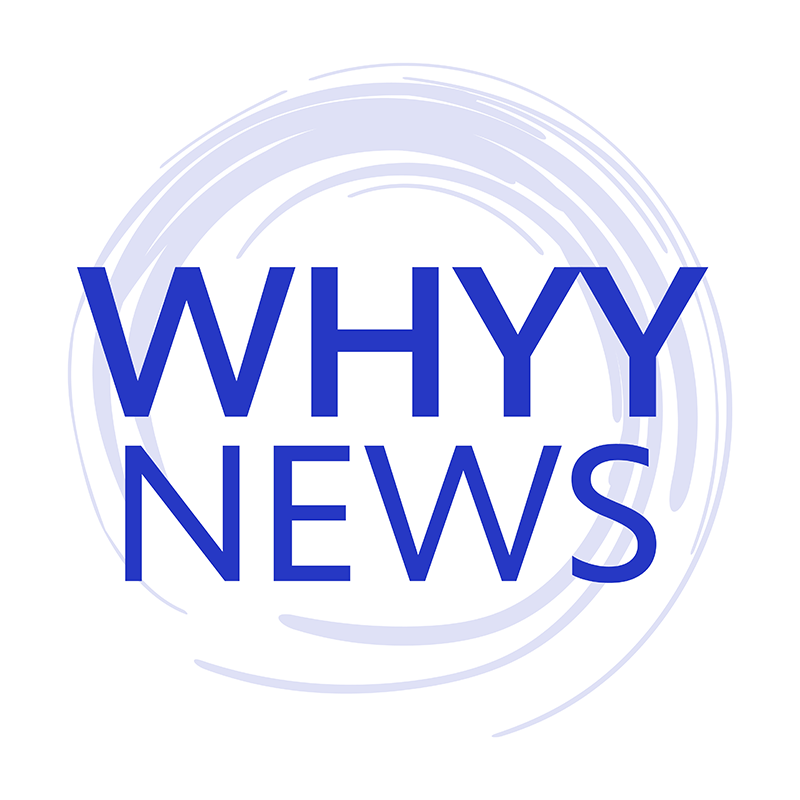 Get daily updates from WHYY News!
WHYY is your source for fact-based, in-depth journalism and information. As a nonprofit organization, we rely on financial support from readers like you. Please give today.