A partnership brings more jobs to West Philly, more lab assistants to Penn Medicine
Penn Medicine collaborated with the West Philadelphia Skills Initiative as it was expanding COVID-19 testing efforts. Fifty people were hired.
Listen
1:43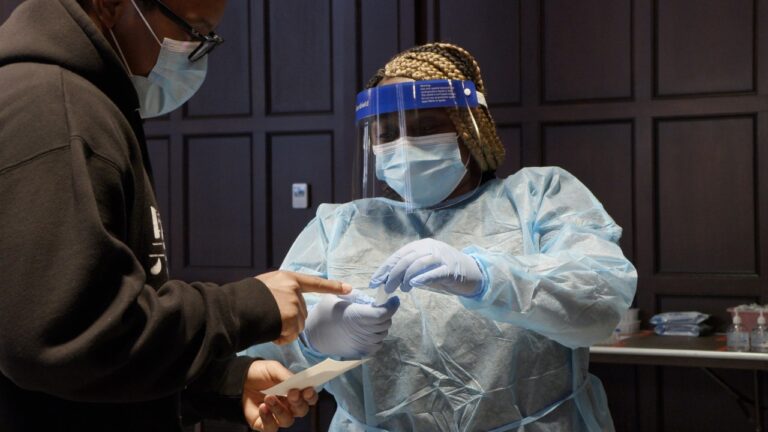 Ask us about COVID-19: What questions do you have about the coronavirus and vaccines?
With an eye toward expanding coronavirus testing in their part of the city, the University of Pennsylvania Health System partnered back in the fall with the West Philadelphia Skills Initiative, a University City District workforce development program. The idea was to offer new opportunities to program graduates looking for jobs as Penn Medicine was looking for workers.
This is not the first time that WPSI and Penn Medicine teamed up in search of new employees. Joshua Park, who is the senior manager, strategy and partnerships, at West Philadelphia Skills Initiative, said they were set to launch the first recruitment in a partnership for patient service representatives at Penn Medicine's Access Center back in March 2020 when the pandemic cut those efforts short.
But this time around, Penn Medicine said it needed 40 lab assistants. The initiative surpassed expectations, bringing in 50 people. First, newcomers completed a virtual two-week professional development program before being interviewed, then accepted trainees completed two-week lab basic training at Penn. Park said trainees received a stipend over the four-week program.
"We did that three times in a row, and everybody who interviewed got a job offer from Penn," Park said. "It was really exciting to bring all those folks to the programming and build that partnership with Penn Medicine, especially around the technical training exposure that they were able to provide. It allowed them to have faith in the people that were coming through the program and remove the prior-experience requirement that they normally have for lab assistants."
Today, most of the 50 new lab assistants work on campus, although Penn does offer testing off-campus. It has a testing site at 4040 Market St. and plans to open eight additional sites.
Dr. David Roth, the Simon Flexner Professor of Pathology and Laboratory Medicine at the university's Perelman School of Medicine, said the lab assistants supervise sample collections, work on sample preparation tests, and more. To be accepted into the lab assistant program, a high school degree or equivalent is required.
"We're looking long term, we're not just looking for [COVID] testing," Roth said. "I hope the testing is going to go away at some point and we will get back to something more resembling normal. But these individuals can get more technical training in the lab so they can do more."
Roth said the new hires have become a valuable part of the team. "All these excited, relatively young people, they were just, like, bursting with excitement learning how to do this work, we just love to be able to help the community."
Among those hired was Vanessa Dicks, a 46-year-old mother who yearned to be back in the medical field while undergoing her own health issues during the pandemic. Dicks suffers from lupus and rheumatoid arthritis, which she said prevented her from working a 9-5 job. She received her associate degree at Maccarrie Technical School.
"I graduated in '96 as a lab technician, but I was never able to work in a field because I didn't have the experience," said Dicks, who got her associate degree at a technical school.  "And here all these years later, this opportunity comes in where I can become an assistant in the lab, and kind of get my foot in the door."
Dicks credited the program for giving her and the other lab assistants the financial stability and encouragement they needed to pursue their passion.
"We got to dream within this program. They asked us, 'Where do you see yourself in the next 10 years?" Dicks said. "The program just unlocked a lot of things that people may have tucked away over life's trials, or over COVID, people losing jobs and being underemployed."
In four of the five ZIP codes that encompass West Philadelphia, 79% or more of the population is Black, according to 2019 data compiled by Censusreporter.org. Of the three cohorts of Skills Initiative graduates who joined Penn Medicine in the fall, 93% are Black, 90% are women, and five have bachelor's degrees.
Dicks said that's a step in the right direction, since Black people, and Black women in particular, face racial disparities in health care. Just last year, Fortune reported that Black women make up less than 3% of all active physicians in the United States.
"Some of the support isn't there for us as Black and brown people," Dicks said, "so I think the more support we get, more community programs like WPSI that can place us in these areas of STEM, I think that will open up a door for us where it's more attainable because sometimes it can seem so far away."
Dicks serves as a youth pastor at Pleasant Grove Baptist Church and said the Black girls and boys she mentors believe they, too, can work in STEM careers now that she is pursuing her passion in medicine.
Though the Penn Medicine/Skills Initiative program is a positive move forward, Dicks knows she has far to go when it comes to gaining her community's trust in the health care system at large. But one way she has been doing this, she said, is informing them about the COVID-19 vaccine, and setting their minds at ease concerning any health risks.
Recent health issues and "being in and out of the hospitals and rehabs" resulted in a variety of experiences, some good and some really bad, Dicks said.
"The inequity is really bad for Black women, your pain isn't taken seriously," she said. "But I'm in now, I got your back."

WHYY is one of over 20 news organizations producing Broke in Philly, a collaborative reporting project on solutions to poverty and the city's push towards economic justice. Follow us at @BrokeInPhilly.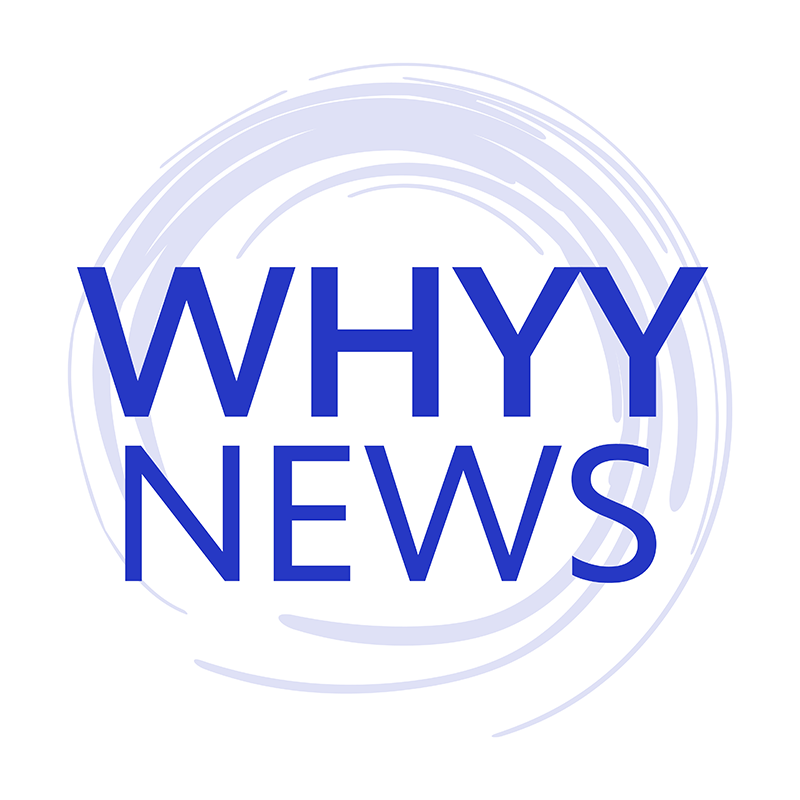 Get daily updates from WHYY News!
WHYY is your source for fact-based, in-depth journalism and information. As a nonprofit organization, we rely on financial support from readers like you. Please give today.