A new one-stop-shop for Pennsylvania education data
Listen
1:04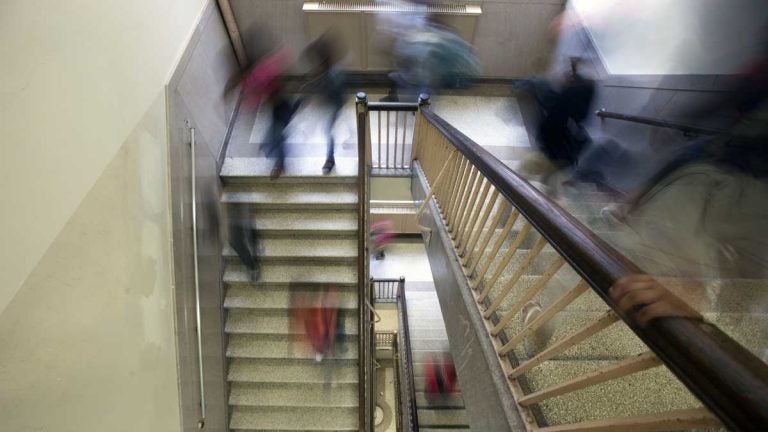 If you're looking for an education-related figure, number, data point, or variable, chances are the new Pennsylvania School Data Project has you covered.
Conceived as a repository for researchers, journalists, policy wonks, and school administrators, the new website hosts more than a dozen spreadsheets packed with education data. The nonprofit Research for Action — known as RFA — spent more than six months collating federal, state, and local data to make the new databank.
The final product includes data on student test scores, suspensions, enrollment, and revenues. Crucially, data are assembled longitudinally, meaning you can track something — say a district's graduation rate — from year to year. The oldest data go back to the 2006-07 school year.
RFA didn't generate any new data for this project, but it stitched together data sets "that you would normally have to bring together in order to answer your research questions," said research assistant Jason Fontana.
The nonprofit hopes the Pennsylvania School Data Project will grease the wheels of local research — and even help on-the-ground administrators better understand the education landscape. RFA's work includes statewide numbers, districtwide numbers, and school-specific numbers.
"This is a very time-consuming and tedious task," Fontana said.
RFA isn't the first to do this kind of legwork.
Earlier this year, the Urban Institute, a D.C. think tank, unveiled its Education Data Portal — a national version of what RFA has attempted for Pennsylvania.
"The field in general is realizing that having these clean, linked, harmonized, longitudinal data sets is important," said Fontana.
RFA also plans to update the Pennsylvania School Data Project as new education information is released.
Disclosure: Keystone Crossroads and Research for Action have collaborated on recent reporting projects.
WHYY is your source for fact-based, in-depth journalism and information. As a nonprofit organization, we rely on financial support from readers like you. Please give today.