A different type of 'podcast': Paddleboarding with curious dolphins off Avalon [video]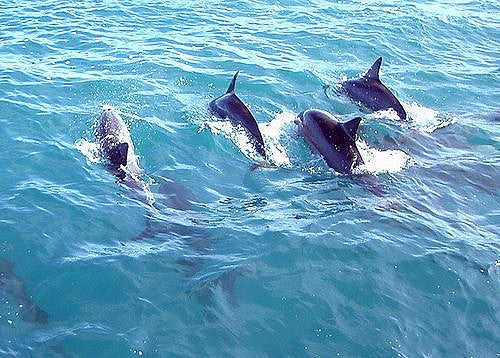 Imagine paddleboarding alongside a dolphin pod.
Thanks to the ubiquity of waterproof cameras, stand-up paddleboards, and, of course, social media, we now regularly see exciting wildlife footage.
But Nikolas Pattantyus' footage is unique in that, on his paddleboard — elevated just inches from the ocean — he is fully immersed in the marine mammal domain.
On Thursday off Cape May County, he captured footage of a dolphin pod.
"A pre-dawn encounter with some very curious dolphins in glassy, clear water," he wrote on Vimeo about his experience off Avalon between 66th street and Townsend's Inlet.
Enjoy the video.