'A common goal of growing food for donation': Horticultural Society distributes seedlings to get community gardens started
The Pennsylvania Horticultural Society gave away free seedlings to about 40 of Philadelphia's community gardens Saturday at Awbury Arboretum.
As part of its City Harvest Initiative, the Pennsylvania Horticultural Society distributed free seedlings and seed packets to about 40 community gardens Saturday at the Farm at Awbury Arboretum.
"These distribution days are so rewarding … seeing the look on these growers' faces. They're always enthusiastic and excited because it's the kickoff of the season," said Justin Trezza,  director of community garden programs for PHS.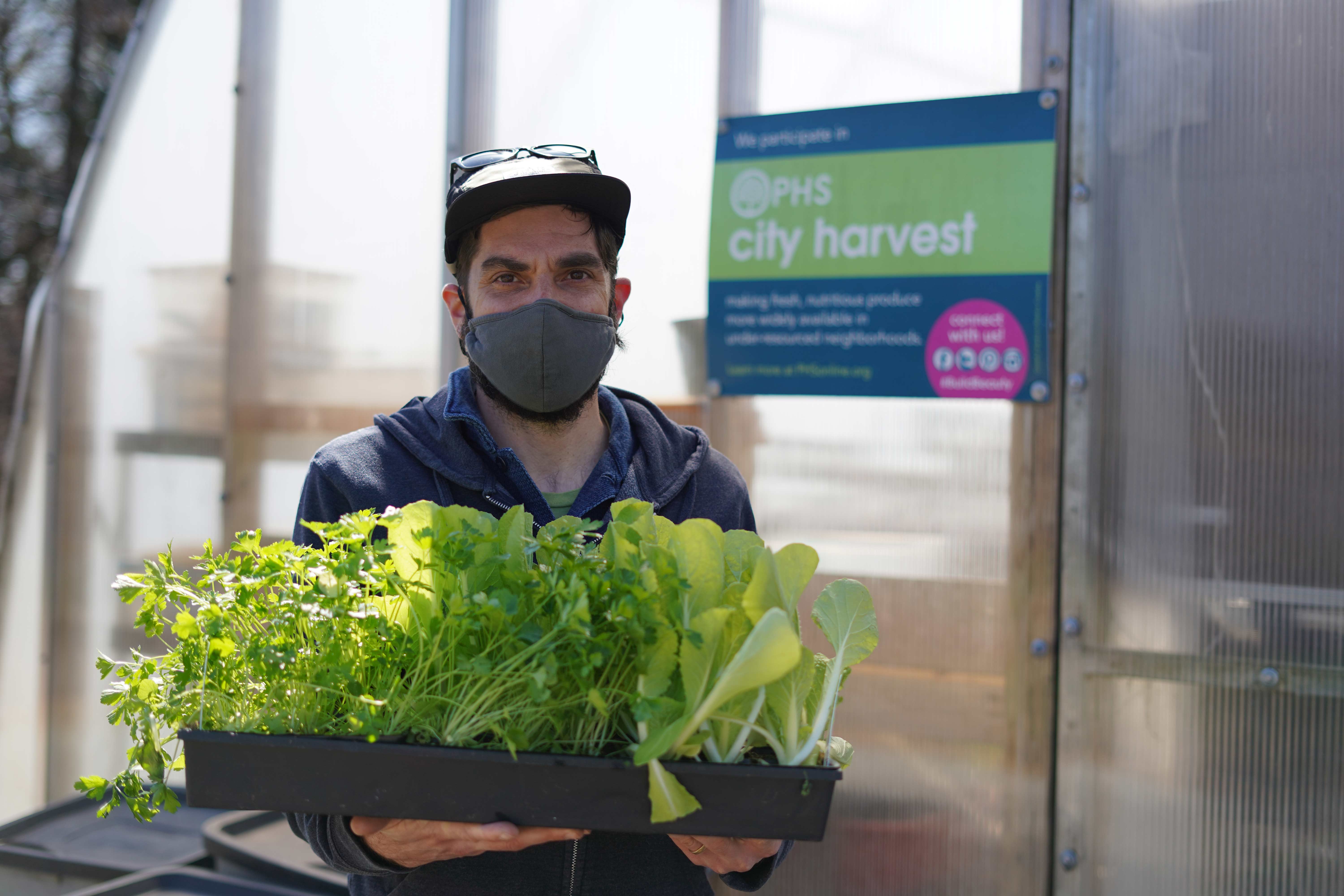 The initiative does about five seedling distribution events throughout the year. Since the program started in 2006, it has expanded from a cohort of 15 community gardens to a connected network of 130.
"And we're working at six greenhouses instead of one greenhouse now. So we're expanding, it's pretty cool," said Adam Hill, the associate director of community garden programs for PHS.
Most years, the event has a social feel: People get out of their cars and talk. But this spring, things are still different, so the gardeners RSVP'd and picked up their seedlings in an in-and-out fashion from 10 a.m. to noon.
The goal of the program is to encourage people to grow food for donation and distribute it throughout the community and among their neighbors.
"And the idea is to address food insecurity, so if we have … many gardens in each neighborhood, and they're all distributing to different places, then we're reaching thousands of people," said Jasmine Thompson, a community garden specialist for PHS.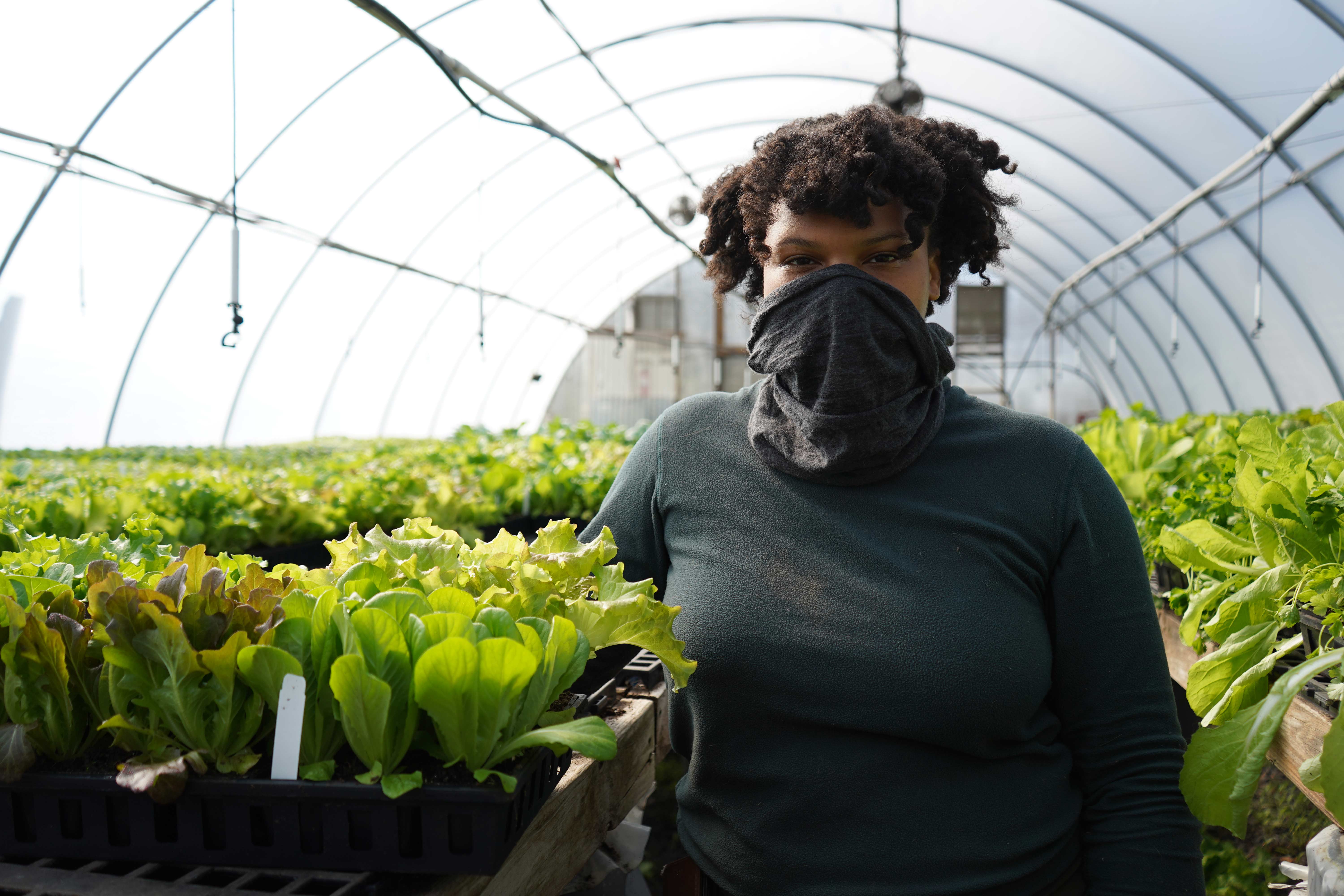 Historically, there has been a need for this type of program in the city, according to Trezza.
"Philadelphia, amongst large cities, has one of the highest rates of food insecurity as well as poverty. I think that's been further exacerbated as a result of COVID," Trezza said. "So it's become even more apparent that we need to be growing more food in this city, creating a localized food economy too, and then assist in redistributing those harvests to those in most need, especially populations that normally are being marginalized."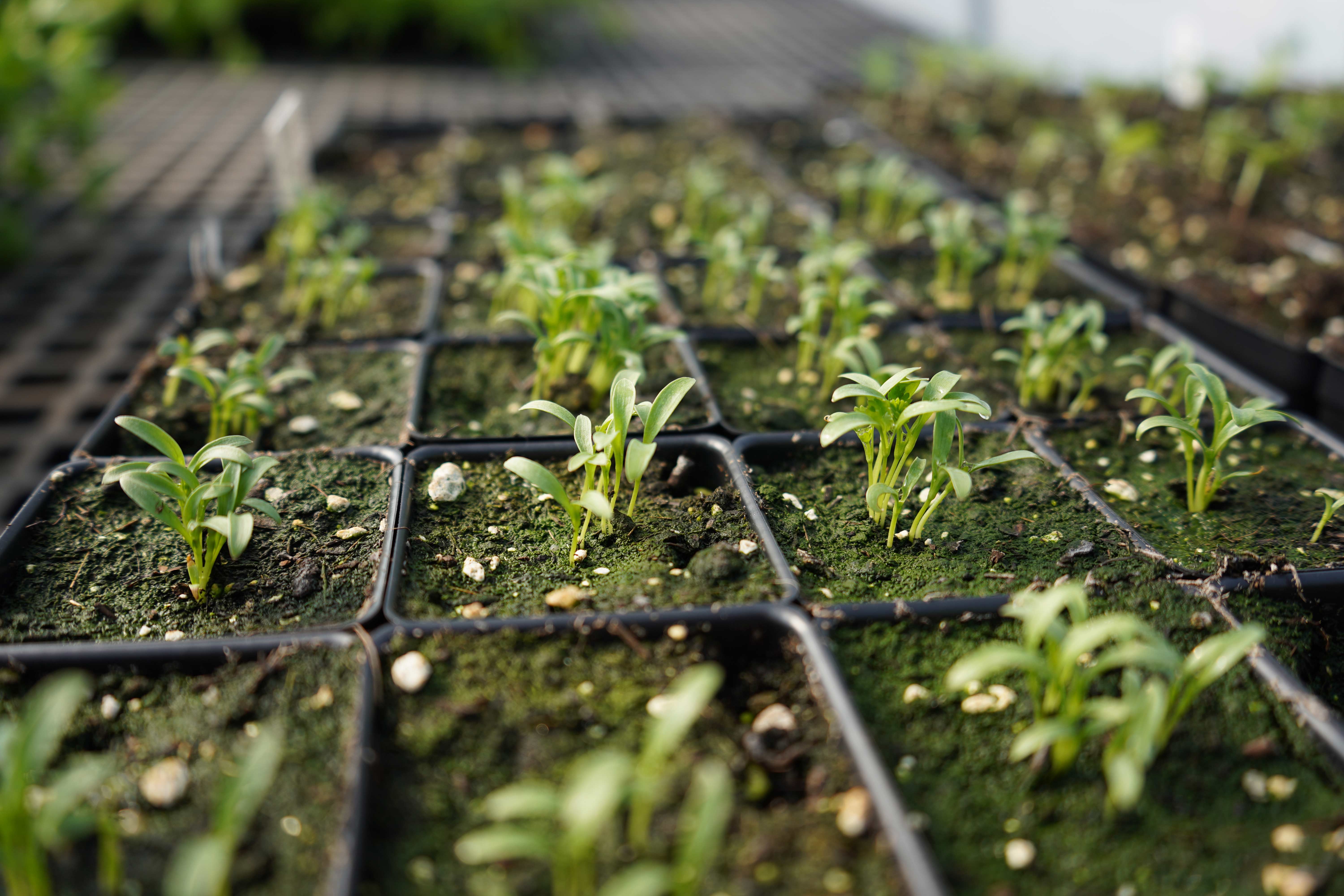 This year, PHS has noticed that more and more people seem to be interested in developing green thumbs, which is why it's important to provide access to organic seedlings.
"Another thing is all these emergency food providers are able to get a lot of the staples, dry goods and things like that, but it's hard to get this … fresh, organically grown produce from their neighborhoods. So it's pretty cool to be able to connect gardeners who are able to grow that food out with people who are needed for that stuff," Hill said.
Unlike seeds, which can take a while to yield a crop that can be harvested, seedlings are already on their way. PHS, which also produces the annual Philadelphia Flower Show, grows them in a controlled environment in its greenhouses while it's still really cold outside.
"And then they're kind of big enough to go in the ground at the right time. And that way, you're able to get more successions of plants throughout the year and be more productive," Hill said.
The giveaway at Awbury Agricultural Village in Northwest Philadelphia was not the only PHS event Saturday. Community partners in South, West, and parts of North Philly could pick up seedlings at an identical event at the Sankofa Community Farm at Bartram's Garden.
Each community garden picked up about 250 seedlings, along with onion and potato plants.
"It's kind of your early spring crops," Trezza said — collard, broccoli, cauliflower, and kale. Partners were also given seeds for raspberries and strawberries.
Marquita Heard picked up seedlings on behalf of Mrs. Woody's Community Garden, which has served the Strawberry Mansion neighborhood for roughly 40 years.
The garden is named after its founder, who has since passed away. Heard learned everything about gardening from her and has chosen to continue the work in Woody's memory. The seedlings will go a long way toward shortening the time between planting and harvest, she said.
"The best part about getting seedlings at this time of year is that it increases how fast you can have food. So if we grew everything from seed, it would take a lot longer, so we can have stuff ready in the next week or two to start giving away to people," Heard said.
There are not many options for healthy food in her neighborhood, she said. Having healthy options available and the ability to garden makes everyone who takes part feel good.
Eldredge Ragsdale was picking up seedlings on behalf of the Awbury Community Garden, which he has been a part of for about 20 years.
Ragsdale supervises, and he said all the credit goes to the gardeners he works with.
"Everybody grows different types of herbs, different types of vegetables, and everybody cooperates with one another and shares ideas, and basically that's how we roll," he said.
None of the food harvested goes to waste under Ragsdale's eye — it all goes to a food cupboard and a local community center.
"We drop it off to them," he said. "When I go on that front door with those onions, it lights the whole place up, and they say, 'I know you're here, Mr. Ragsdale, because I can smell the onions.'"
PHS has four more distribution events planned for the rest of the year. In the meantime, Thompson, who was recently hired, is working on an inclusive leadership training program for the gardeners.
"People are aching for a lot of human interaction right now. And doing it outside safely — the garden is a great place to do it," Hill said. "And by bringing these people together for a common goal of growing food for donation, I think it's really benefiting the community that way as well."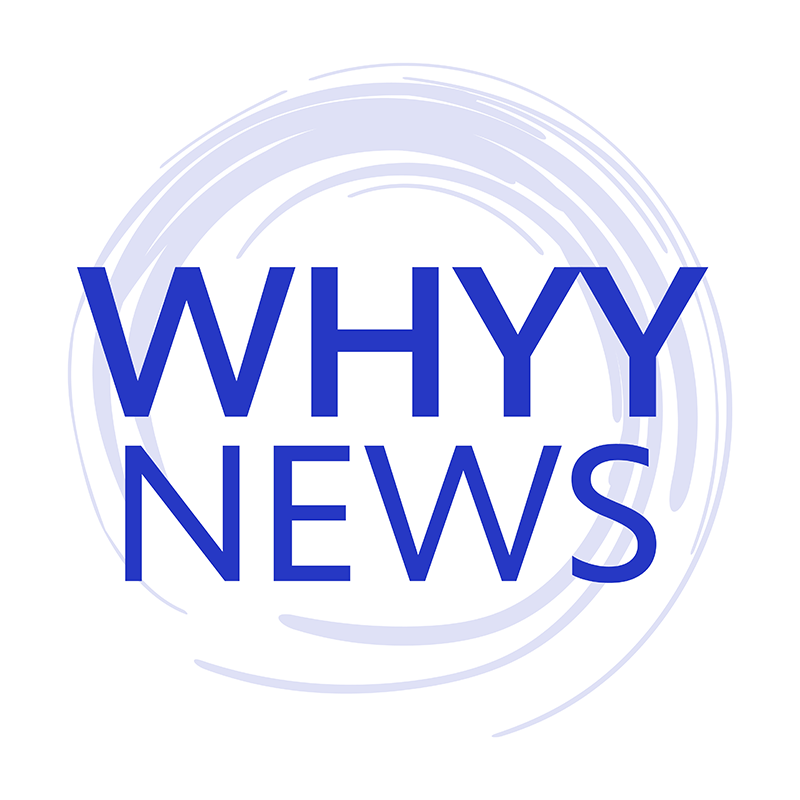 Get daily updates from WHYY News!
WHYY is your source for fact-based, in-depth journalism and information. As a nonprofit organization, we rely on financial support from readers like you. Please give today.