Cira South progress update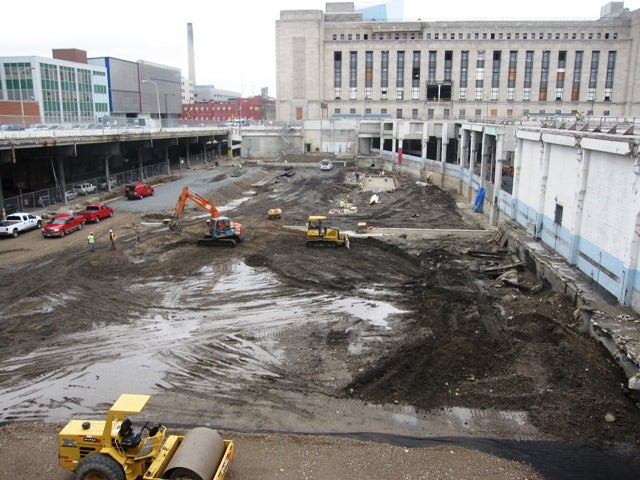 On the northern side of Walnut Street is the future location of Cira Center South, a development set to include a 42-story office and hotel tower on Walnut Street, a 25-30 story residential tower on Chestnut Street, and a 2,400-space parking garage in between. This development project is a partnership, through a 90-year ground lease, with Brandywine Realty Trust, a Radnor-based development company which was involved with the original Cira Center behind 30th Street Station.
The grading work and footings for the parking garage, the first part of the project that is set to be completed by the fall of 2010, is underway now. This coincides with Brandywine's Post Office redevelopment across Chestnut Street. The Internal Revenue Service is scheduled to occupy that entire facility by the third quarter of the same year.