Schmidts Piazza is a reality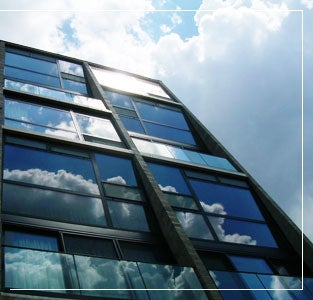 May 17
By John Davidson
For PlanPhilly
Bart Blatstein's sprawling, mixed-use development at 2nd and Hancock streets opened Saturday with live music, art gallery open houses and dozens of vendors spread out across the 80,000-square-foot public square that sits at the center of the development.
Dubbed the Piazza at Schmidts, the $150 million Northern Liberties complex, situated around Germantown Avenue and Second Street–a short walk from Girard Station on the Market-Frankford line–is the largest development of its kind in the city. The expansive, cobblestone square is surrounded by three new buildings that house 35 artist's studios and boutiques, four new restaurants, 500 apartments and 50,000 square feet of office space.
In addition to the multiple uses built into the 30-acre development, the piazza will host regular concerts, open-air markets, movie nights and sporting events on a 16×26-foot HD LED video projection screen.
All day Saturday, hundreds of people filtered through the bustling piazza–a near-perfect image of what Blatstein has said is one of his goals for the complex: to create community.
Bruce Jefferies Reinfeld, who helped Blatstein find artists for the piazza'a ground-floor studios and who himself recently moved his photo and clothing shop into the complex, says this was part of the original vision for the area.
"We've been working on a lot of community stuff and building this thing where it's not just retail stores, it's not another supermarket or strip mall or anything like that," Reinfeld says. "It's meant to be a very creative environment where we feed off each other, and it's working out great."