4 rescued from life raft after vessel catches fire off N.J.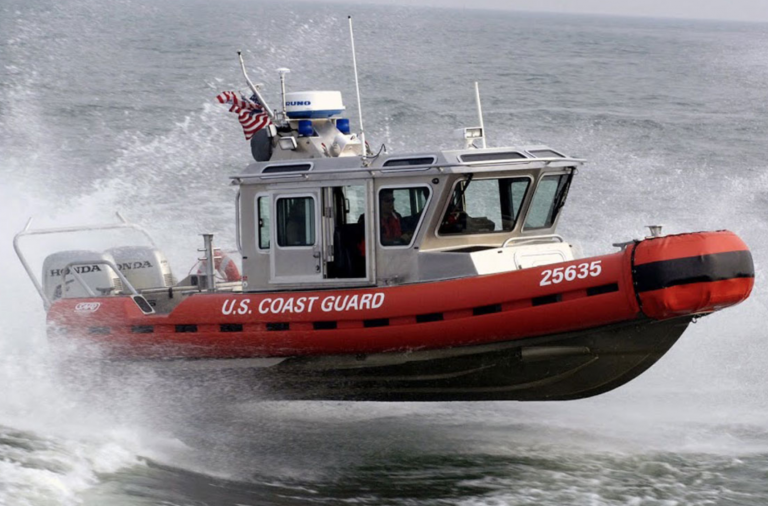 Four escaped vessel after a commercial fishing vessel caught fire in the ocean off New Jersey early Saturday, authorities say.
The fishing crew aboard the 75-foot vessel," dubbed Ocean Pearl," activated emergency position indicating radio beacons and abandoned ship after an electrical fire ignited on board around 10:30 a.m., Coast Guard officials announced.
The vessel was about 16 miles southeast of Cape May at the time.
Once on a life raft while wearing survival suits, the crew used a handheld radio to contact the Coast Guard on the emergency channel 16, according to officials.
David Umberger, command duty officer at the Sector Delaware Bay command center, said the crew did everything right after leaving the vessel.
"This case might not have had such a good outcome if the captain and crew of the Ocean Pearl hadn't been prepared for an emergency," he said. "Keeping a properly-registered EPIRB, well-maintained cold-water survival gear and functioning communications equipment on board your vessel will save your life."
After receiving the call, three Coast Guard units, including two 45-foot Response Boat-Medium crews and a 87-foot patrol boat Cutter Crocodile crew, responded to the scene to conduct the rescue.
The vessel was adrift near the mouth of the Delaware Bay as of Saturday afternoon. The Coast Guard remained on the scene to monitor the salvage operation.