$30 million campus to replace asbestos-contaminated North Philadelphia school
The new building will replace a 111-year-old elementary school shuttered in 2019 after teachers and parents rang alarm bells over hazards.
A state-of-the-art campus is on track to replace a North Philadelphia elementary school building shuttered in 2019 after teachers and parents rang alarm bells over damaged asbestos and flaking lead paint.
Plans for the modern new campus for T.M. Peirce Elementary School, a K-6 school in North Philadelphia were conceptually approved on Wednesday by the Philadelphia Art Commission.
The new building will rise on the West Cambria Street property where a red-brick, four-story box of a school has sat since 1909 without any green space. Blackney Hayes Architects have designed a more inviting and highly efficient three-story building with plenty of open areas that include a brand new playground with porous surfaces to manage stormwater, trees, and a mural.
"This is a school for 21st-century learning, a school where education is happening in a contemporary way for the students of this community," said Kevin Blackney, a founding partner of Blackney Hayes Architects, during his presentation to the commission.
Blackney said the design was created after numerous focus groups with the school community and the district.
"It's impressive the amount of community input and that it's been heard and incorporated," said Commissioner Carmen Febo San Miguel, who also leads Taller Puertorriqueño, a Latino nonprofit in North Philadelphia.
The asbestos that forced the School District of Philadelphia to relocate students last year was not mentioned by the architecture firm during its presentation.
Asbestos is a dangerous substance that can cause several kinds of lung diseases and cancers, according to the Agency for Toxic Substances and Disease Registry. Federal regulations specify work practices for the demolition of buildings containing asbestos, which include wetting materials containing the substance, sealing them in leak-tight containers, and disposing of the waste safely as soon as possible.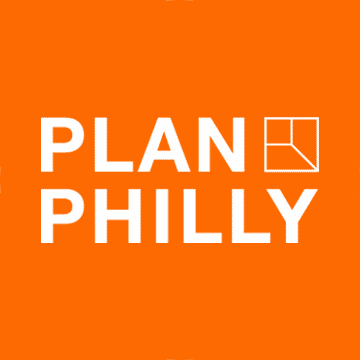 T.M. Peirce teachers first raised concerns about exposed asbestos in the school's gymnasium last year in September. Philadelphia School District officials, who own and operate the school, were made aware of the issues, but parents said they were not informed of them until later in the year. Students were relocated only after parents forced the district to take action. The school is currently open and operating virtually.
The school was actually on the list to be demolished and rebuilt before the asbestos was discovered, but Sylvia Simms, an alumna from Peirce whose daughters, granddaughters, nieces, and nephews have also attended the school, said families were not informed of that either, until after the crisis. Everyone was happy when they finally got the news.
"The school is horrible," she said. "It's a lot of work that needs to be done in this school."
The proposed new 77,000 square-foot building, located at 2300 W. Cambria Street, will have three stories (one less than the current school) and a classroom wing located on a quieter, more residential street. Gray brick walls will cover the building's exterior. The facade and main entry will use plenty of glass and colorful metal panels. Large white letters will spell out the school's name above the building's entrance, creating a visible landmark suspended two stories above street level. And the building will be designed for LEED Gold certification, the second-to-highest green building rating.
Both the gymnasium and the cafeteria are intended to be shared with the community when school is not in session. The schoolyard will include equipment for climbing, sliding, and other play, along with half of a basketball court and a track trail. A lion, the school's mascot, will be painted on a ground mural.
The project budget is $30 million, which is not funded by the city but through General Obligation Bonds, according to the proposal.
"It's very sophisticated, I think. Very, very nicely done," said Alan Greenberger, chair of the Art Commission.
Allegra Simms, Sylvia's daughter, works at the school as a family peer specialist. She said people within the school community have been talking with developers about how to safely demolish the building without releasing asbestos.
Overall, she said, families are very happy about the brand new school.
"T.M. Peirce is a very, very old school. And unfortunately, it's actually the only school within about a 15 block radius, unlike other communities who have schools within two or three blocks," Simms said. "If T.M. Peirce is closed down, our children will have nowhere to go."
Her mother, Sylvia, is more skeptical. She said the building project looks beautiful, but that the school needs more than that.
"We want people that really want to educate our children, that want to be a part of the community, we want books, we want computers, we want family engagement," she said.
Simms also fears enrollment will come down after last year's asbestos crisis and this year's pandemic. With new students going to other schools, some may argue a new school is not needed after all, she said.
"I want to see it," Simms said. "The school district promises people a lot of stuff, but when it comes time to deliver, they don't deliver. I know for a fact how the district plays games with people, especially with people that don't know how to navigate this system."
WHYY is your source for fact-based, in-depth journalism and information. As a nonprofit organization, we rely on financial support from readers like you. Please give today.