Why a North Philly developer gave up a 'money grab' to give back to local creators
Real estate investor Ani Sanyal and his partners at Tioga Park Development Group are offering gallery space to local artists — for free.
Starting Sept. 15, artists will take over an otherwise empty commercial space on West Tioga Street in the Nicetown-Tioga neighborhood as part of a three-and-a-half-month artist-in-residence program that will run through the end of the year. All revenue generated in the space during the residency will go back to the makers.
Sanyal —  who describes himself on Twitter as the "oldest son of an immigrant. Marketing exec, investor, hustler" — says the team could easily lease the stylishly renovated gallery space on West Tioga near 15th Street, just a block from Temple University's medical school campus. But why do that at a time when many are struggling and miss out on a chance to build a relationship with the community?
"Instead of trying to make a money grab in the situation, which may or may not be beneficial for both parties, why not just do something that's beneficial for everybody?" Sanyal said.
Muyiwa Togun, founder and designer for the clothing line Roy Urban Kollection, is among the eight artists who will be showcasing their work in the space.
Togun founded Roy Urban in Nigeria, his home country, back in 2008. He moved to Philadelphia with his wife back in December 2019 with hopes of establishing his Yoruba-inspired clothing brand in the U.S. He showcased his work in February at Philly Fashion Week. Since the coronavirus pandemic shut much of the region down back in March, he has not been able to exhibit his work. The Tioga Park artist residency is part of his bounce-back.
"If you don't go out there and put yourself out there, people won't see you," Togun said. "It will help me to achieve my dream of gaining more exposure."
Togun will be showing work in a gallery space that serves as the creative anchor of a mixed-use building that includes residential units, as well as another commercial space and Tioga Park's office. The property is one of five in the neighborhood owned by the group. The rest are still in development.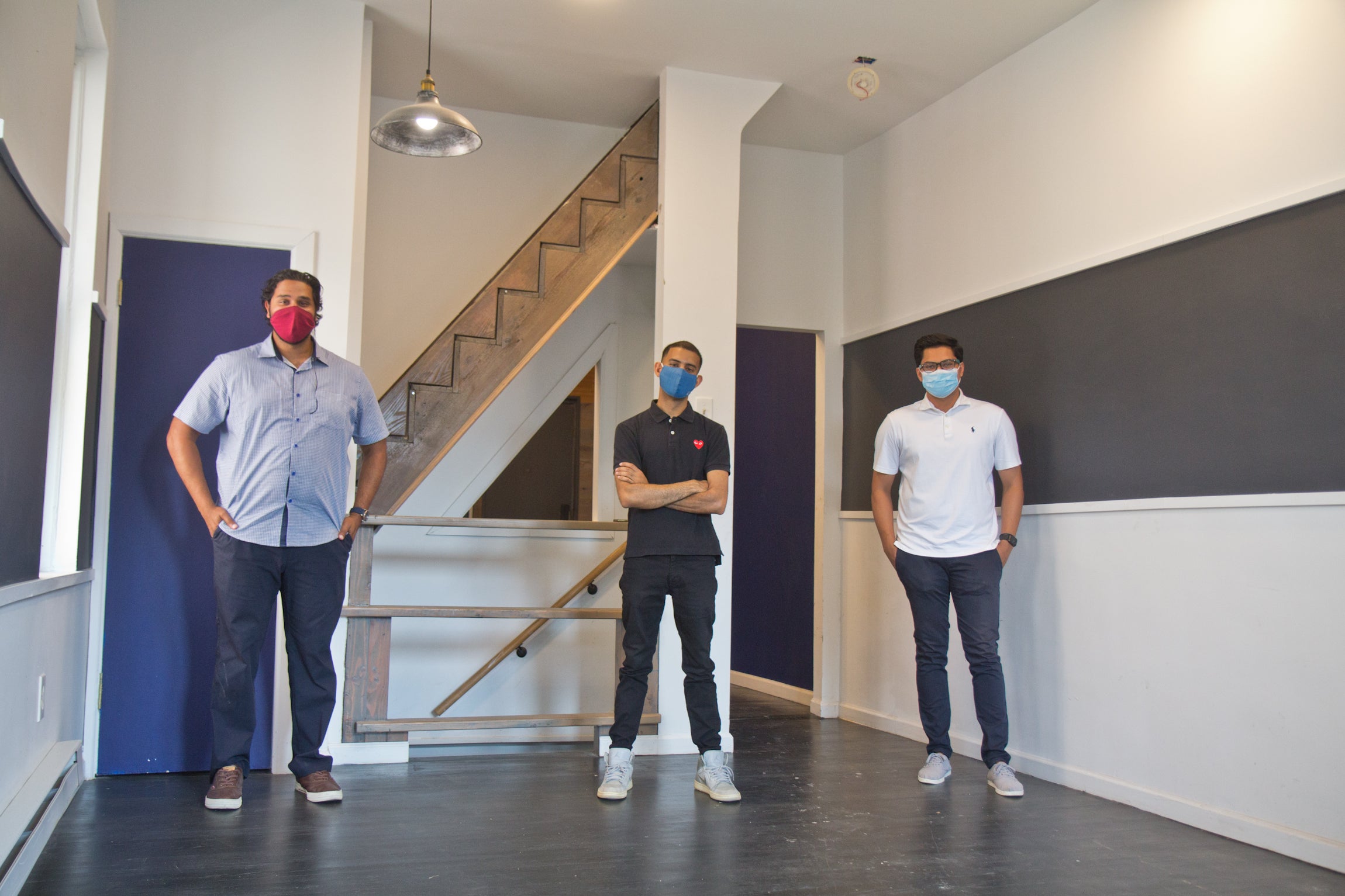 Sanyal, a Jersey City resident, along with partners Justin John and Rahat Kamal, both Philly residents, admit they aren't building affordable housing in the neighborhood, a largely working-class section of North Philadelphia where many families struggle to get by on the minimum wage. The price range for two-bedroom rental units is around $1,400.
But the developers say they are designing the project with community desires in mind. They plan to build up the neighborhood with an ear for residents' needs, and hope the artist-in-residence program becomes a space for local creative talent.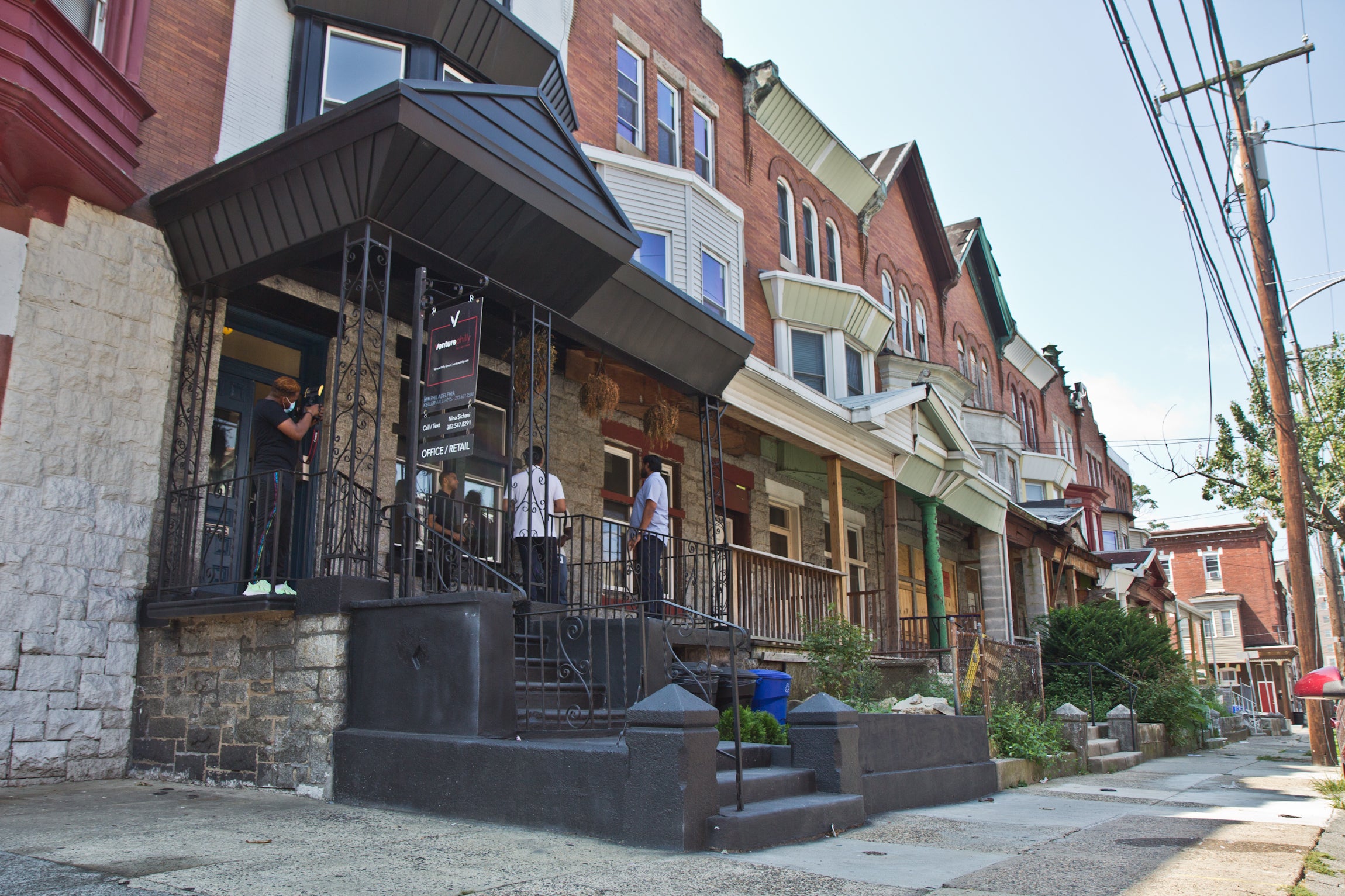 At the moment, the program will function as a pilot with "to see how this goes and play around with it and tweak it into something a lot more permanent," said John, who previously worked at Argo Property Group, the real estate design and development company behind a number of high-end residential projects in fast-changing Brewerytown, not far from Tioga.
New to a neighborhood bearing a deep history and the scars of redlining and systemic disinvestment, Sanyal said he and his partners are making the rounds in the neighborhood, meeting with local RCOs and other people with community ties. Verna Tyner, a longtime community resident and activist who co-founded Tioga United, the local RCO, says while the developers have yet to reach out to the RCO, she thinks the project holds potential.
The Tioga Park development group is opening up a space it initially designed to be a free co-working area for artists. (Kimberly Paynter/WHYY)

The Tioga Park development group is opening up a space it initially designed to be a free co-working area for artists. (Kimberly Paynter/WHYY)

On Sept. 15, Cousin Sticky will be the first artist in residence on West Tioga Street in North Philadelphia. (Kimberly Paynter/WHYY)

1502 W. Tioga St. in North Philadelphia. (Kimberly Paynter/WHYY)
"We think that's a great idea, but you need to still communicate with the neighbors," Tyner said. "We're willing to talk to you anytime you'd like."

WHYY is one of over 20 news organizations producing Broke in Philly, a collaborative reporting project on solutions to poverty and the city's push towards economic justice. Follow us at @BrokeInPhilly.
WHYY is your source for fact-based, in-depth journalism and information. As a nonprofit organization, we rely on financial support from readers like you. Please give today.