Wednesday update: waterfront; casino news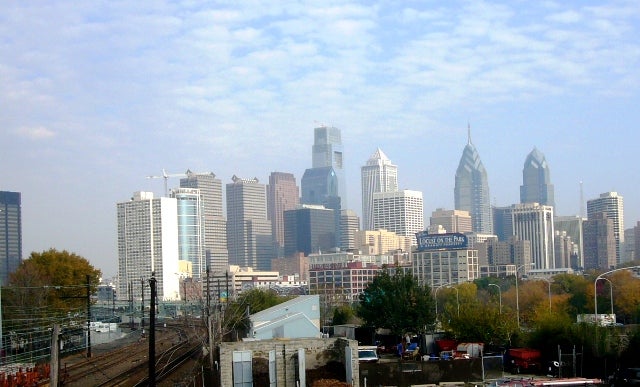 Nov. 21
Chris Brennan of the Philadelphia Daily News and Jeff Shields of The Inquirer report out the Supreme Court decision rejecting the Foxwoods Casino request to begin on-site construction with the city's blessing.
###
Inquirer editorial calls for SugarHouse casino to stop trying to use legal loophole to circumvent city licensing procedures.
###
Harris Sokoloff, faculty director, Penn Project for Civic Engagement, and executive director of the Center for School Study Councils at the Graduate School of Education, reflects on his year of leading civic engagement in the region.
###
CBS 3 video and FOX 29 coverage of Civic Vision for the waterfront; and an excerpt from The Next Mayor website's blog.
###
And, finally, this letter to the editor:
Riverfront revival
Congratulations to PennPraxis for its magnificent Philadelphia riverfront plan ("A walkable waterfront?" Nov. 14), and to the political leaders, the William Penn Foundation and The Inquirer for supporting this important effort.
For 16 frustrating years (1981-97), I was chairman of Penn's Landing Corp. The ideal plan, stunning project proposal, strong real-estate market, and available financing could never be brought into alignment. Reflecting on that experience and seeing what other cities have done, I concluded that Penn's Landing should be more park-like. The 1980s festival marketplace model is no longer appropriate.
The PennPraxis plan goes in exactly the right direction. Planning, always necessary, is made respectable again. I have never been happier about the future of our riverfront. I sense a new political will, emanating from the politicians, news media, neighborhood groups and the larger civic discourse, that could at last achieve the goals I dreamed of. But we must set a high standard of design excellence, and we must push the casinos much farther away.
To the inevitable naysayers, I quote the great architect Daniel Burnham: "Make no little plans; they have no magic to stir men's blood."
Stanhope S. Browne
Philadelphia
WHYY is your source for fact-based, in-depth journalism and information. As a nonprofit organization, we rely on financial support from readers like you. Please give today.