November 11th – 18th: 53rd Annual Delaware Antiques Show, The Spell of Sleeping Beauty and Delaware Shore Artists at CAMP Rehoboth
From concerts and movies to special events for the whole family, there is always something to see and do in Delaware. Here are some of our picks.
New Castle County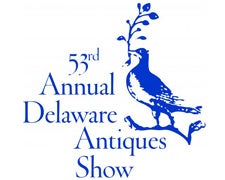 53rd Annual Delaware Antiques Show, November 11th – 13th
Sixty of the country's most distinguished dealers present the finest offerings of American antiques and decorative arts, including furniture, paintings, rugs, ceramics, silver, jewelry, and more. Honorary Co-Chair of the Delaware Antiques Show and keynote speaker Reinier Baarsen is the Senior Curator of Furniture at the Rijksmuseum. He has worked at the Victoria and Albert Museum in London and as a consultant at the J. Paul Getty Museum in Malibu and has held the positions of Curator of Silver and Gold as well as head of the Department of Sculpture and Decorative Arts at the Rijksmuseum. Chase Center on the Riverfront.
Violin Master Class with Jinjoo Cho, November 16th
Visiting artist Jinjoo Cho, who will be the violin soloist with the Delaware Symphony Orchestra in concerts on November 18 and 20, will offer a Violin Master Class open to the public free of charge, at The Music School of Delaware, on Wednesday, November 16, at 4:15 p.m. Ms. Cho, established as one of the most vibrant, engaging and charismatic violinists of her generation, was Gold Medalist of the 2014 Ninth Quadrennial International Violin Competition of Indianapolis, among many international honors. The Music School of Delaware, Wilmington.
Kent County
The Spell of Sleeping Beauty, November 12th & 13th
"In the kingdom of Never Nod there's celebration. A princess has been born to the King and Queen. Her name is Briar-Rose. Unfortunately, that nasty witch, Evilina, who lives in Tumbledown Castle with a giant spider for a companion, is not invited. She shows up anyway and pronounces her revenge. At age 16, the princess will cut her finger on a spinning wheel and fall into a deep sleep from which she'll never awake. Some good witches counter the curse by saying the princess can be awakened by the kiss of true love. The King bans all spinning wheels. Evilina is not so easily defeated and, on that fateful birthday, the princess does, indeed, cut her finger on a spinning wheel. It's up to Prince Alexander to come to Briar-Rose's rescue — and the court's too. They're all asleep! The prince must fight a Wall of Thorns, a False Princess and, most frightening of all — the awesome Dark Knight! Schwartz Center for the Arts, Dover.
Lorraine Ernest Voice Recital, November 18th
Please join us Friday, November 18 at Wesley's Bennett Chapel when Lorraine Ernest will present a program of art, song, and arias. The performance begins at 7pm. The event is free and open to the public. Wesley College, Dover.
Sussex County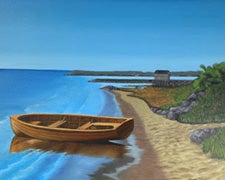 Delaware Shore Artists at CAMP Rehoboth, November 14th
CAMP Rehoboth will host an exhibition of paintings by members of the Delaware Shore Artists Group (DSAG). The exhibition will include painting in oils, watercolors and acrylics depicting a variety of themes and styles. The show will open on October 15, 2016 and continue through November 14, 2016. CAMP Rehoboth is located at 37 Baltimore Avenue, Rehoboth Beach. Eleven local artists will be exhibiting a broad range of original artwork in various mediums. This event provides the public with the opportunity to view newly painted artwork and purchase reasonable priced works of art. The exhibit is free and open to the public. CAMP Rehoboth.