Opening of the Delaware Center for African American Heritage highlights this week's arts calendar
From concerts and movies to special events for the whole family, there is always something to see and do in Delaware. Here are some of our picks.
New Castle County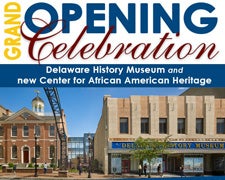 Grand opening of the Delaware History Museum and the new Center for African American Heritage, October 1st
Join the Delaware Historical Society for the grand opening of the Delaware History Museum and the new Center for African American Heritage with a historic block party celebration on October 1st from 10 a.m. – 4 p.m. at 504 North Market Street. The free event kicks off with a ribbon cutting followed by fun, educational programs and activities inside the museum and performances on North Market Street. The day will include family-friendly fun, tours of the new museum, performances, food trucks, music, and much more! Inside the Museum, the new innovative exhibition, Delaware: One State, Many Stories, presents an overview of the history of Delaware and visitors can expect to enjoy interpretations that include well-known aspects of our state's history plus original stories that will be new to most visitors. Delaware History Museum, Wilmington.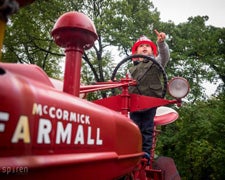 Truck and Tractor Day, October 1st
Join us for the 4th annual Truck and Tractor Day at Winterthur. Kids are sure to have a blast during this fun-filled day with lots of outdoor activities. For information on our Truck & Tractor Day Preview for adults during Winterthur After Hours, click here. Reserve your Truck and Tractor Day tickets online or by calling 800.448.3883. In case of inclement weather, a cancellation notification will be posted on our website and the make-up date will be Sunday, October 2. Winterthur Museum, Garden & Library.
Kent County
Second Street Players present: Charlotte's Web, October 7th – 9th
The Children's Literature Association named this "the best American children's book of the past two hundred years," and Joseph Robinette, working with the advice of E.B. White, has created a play that captures this work in a thrilling and utterly practical theatrical presentation. The costumes and unit set may be quite simple—it's the story and relationships that make the show—or they may be as colorful and elaborate as you wish. All the enchanting characters are here: Wilbur, the irresistible young pig who desperately wants to avoid the butcher; Fern, a girl who understands what animals say to each other; Templeton, the gluttonous rat who can occasionally be talked into a good deed; the Zuckerman family; the Arables; and, most of all, the extraordinary spider, Charlotte, who proves to be "a true friend and a good writer." Determined to save Wilbur, Charlotte begins her campaign with the "miracle" of her web in which she writes, "Some pig." It's the beginning of a victorious campaign which ultimately ends with the now-safe Wilbur doing what is most important to Charlotte. This is a beautiful, knowing play about friendship
The Reinvention of Lily Johnson, October 1st
Lily's seemingly perfect life shatters when her husband, Rep. Dick Johnson, is caught in an affair with a teenage intern. Can she rebuild her life while combatting political dirty tricks and battling the establishment? A political comedy for a crazy election year. Starring Samantha Simpson, directed by Lauren Davenport and written by Jim Hawkins. Tickets are $16 general admission, $14 SOH members, senior citizens, and military, and $8 for children under 12. Content not suitable for children under 10. Show starts at 7:30pm. Doors will open at 6:45pm. Cash bar will be available. Smyrna Opera House.
Sussex County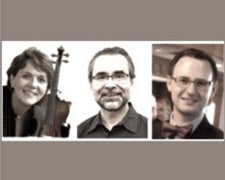 Lewes Chamber Players: European Traditions, October 2nd
Come meet Southern Delaware's new chamber ensemble in a program of Zoltán Kodály's Duo for Violin and Cello, Op. 7 and Josef Rheinberger's Suite for Organ Trio and Strings, Op. 149. Sylvia Ahramjian, violin, Ovidiu Marinescu, cello, and T.J. Thomas, organ. St. Peter's Episcopal Church, Lewes.