August 19th – 26th: 23rd Annual Peach Festival, Read and Make: Sendak Adventure Trail and Locals Under the Lights
From concerts and movies to special events for the whole family, there is always something to see and do in Delaware. Here are some of our picks.
New Castle County
23rd Annual Middetown Olde-Tyme Peach Festival, August 20th
The 2016 Middletown Peach Festival will be held Saturday August 20, 2016 beginning at 9 a.m. with the annual peach parade on Broad Street and will conclude at 4 p.m. Many activities are centered around Main Street. Main Street and a portion of adjoining N. Cass Street will be closed to traffic for the event. Entertainment is scheduled throughout the day around town. There are activities for children, a local artist exhibit, historical exhibits, a peach pie contest, crafts, music, food, games, and of course – peaches!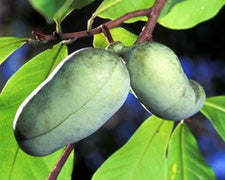 2016 Pawpaw Folk Festival, August 20th
The star of the festival is one of Delaware's native trees, the pawpaw. Learn more about this little known plant and its importance to the Zebra Swallowtail butterfly through hikes, informative displays and tastings. The folk arts are celebrated through folk craft demonstrations, storytelling and musical performances. This family friendly event is free with paid park admission. Blue Ball Barn at Alapocas Run State Park, Wilmington.
Kent County
Read and Make: Sendak Adventure Trail, August 25th
To celebrate a joint exhibit of illustrations by Maurice Sendak at the Biggs and the Dover Public Library, join both institutions for a story time and craft every Thursday morning in August. Each day will feature a reading of a Sendak story at the Library, followed by a field trip across the street to the Biggs for a Sendak themed craft. Biggs Museum of American Art, Dover.
Stanton's 4th Wall presents The Great Wall of Comedy, August 26th
This show features some of the funniest skits from television history. Humorous scenes from "I Love Lucy", Saturday Night Live, The George Burns and Gracie Allen Show, Mad TV and more! Come for an evening full of laughter and memories. Content may not be appropriate for small children. Tickets- $16 general admission, $14 SOH members, senior citizens, and military, and $8 for children under 12. A cash bar will be available. Doors will open at 6:15pm. Smyrna Opera House.
Sussex County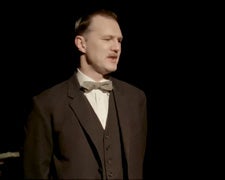 Rehoboth Beach Film Society presents: National Theater Live 'Hangmen', August 22nd & 24th
Olivier and Academy Award winner Martin McDonagh (The Pillowman, The Cripple of Inishmaan and In Bruges) returns to the West End with his deeply funny new play, Hangmen. A playwright, screenwriter and film director, McDonagh has been described as one of the most important living Irish playwrights. This award winning production is directed by Matthew Dunster. Cinema Art Theater, Lewes.
Locals Under the Lights, August 25th
Locals Under the Lights returns to the Freeman Stage at Bayside for the fourth season in a row! Audience members can sit back, relax and enjoy local artists performing on the same stage as national recording artists, such as The Band Perry, Huey Lewis and The News, Gladys Knight and The Wailers. Performing on August 25: Christine Havrilla, Paul Woznicki, Jacob Difebo, Randy Jamz, 3c North. The Freeman Stage at Bayside, Selbyville.