WHYY Celebrates Black Excellence
From films on renowned visionaries to stories of exceptional, everyday people, WHYY celebrates those who have and continue to shape our Country.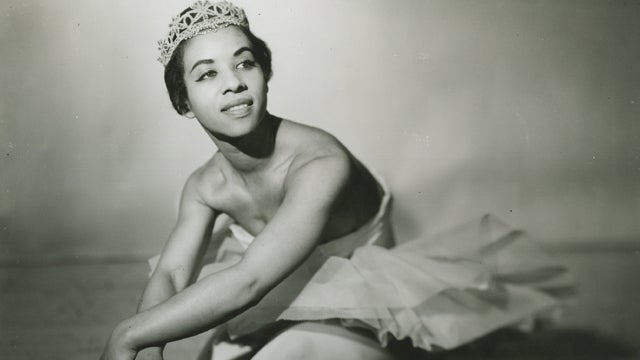 Black Ballerina
Sunday, October 6 @ 5:00 p.m.
Black Ballerina is a story of passion, opportunity, heartbreak and triumph of the human spirit. Set in the overwhelmingly white world of classical dance, it tells the stories of several black women from different generations who fell in love with ballet. Sixty years ago, while pursuing their dreams of careers in classical dance, Joan Myers Brown, Delores Browne and Raven Wilkinson (the Ballet Russe de Monte Carlo's first black ballerina) confronted racism, exclusion and unequal opportunity in segregated mid-century America. In 2015, three young black women also pursue careers as ballerinas, and find that many of the same obstacles their predecessors faced are still evident in the ballet world today. Through interviews with current and former ballet dancers along with engaging archival photos and film, the one-hour documentary uses the ethereal world of ballet to engage viewers on a subject that reaches far outside the art world and compels viewers to think about larger issues of exclusion, equal opportunity and change.
AfroPop Season 11
Thursdays at 11 PM, from October 3 – October 31
Orange is the New Black actress Danielle Brooks will help guide audiences as they journey through AfroPoP: The Ultimate Cultural Exchange's slate of documentary and short stories on contemporary life, art and culture in the African Diaspora. Season 11 of the trailblazing series highlights diverse issues, including social justice, politics, LGBTQ identity, fashion and violence against women.
Tell Them We Are Rising: The Story of Black Colleges
October 11, 2019 at 10 p.m.
The role that historically black colleges and universities played in shaping black life, creating a black middle class and dismantling segregation cannot be overstated.
John Lewis: Get In the Way
November 2019
John Lewis rose from Alabama's Black Belt to the corridors of Capitol Hill, his origins forever linking him to those who customarily go unheard.
Whose Streets?
December 2019
When unarmed teenager Michael Brown is killed by police and left lying in the street for hours, it marks a breaking point for the residents of the St. Louis area and beyond. Whose Streets? is an unflinching look at the Ferguson, Missouri uprising. As the national guard rolls in, a new generation mounts a powerful battle cry not just for their civil rights, but for the right to live.