Waste becomes Achilles heel in fight over abortion
National waste service provider discontinues contracts with abortion clinics under pressure.
Listen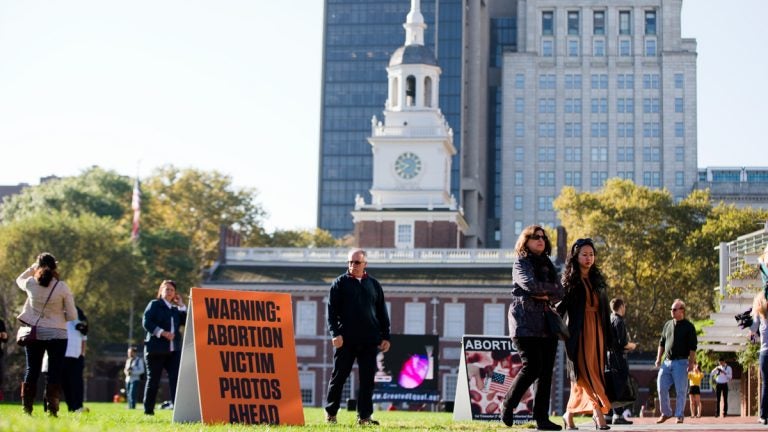 Every medical provider must have a qualified company to haul away their waste. That includes everything from used needles, soiled bandages, discarded paper gowns, and fetal tissue from abortions.
Abortion opponents have seized on this as an Achilles heel of sorts and have pressured companies that provide medical waste services to end their relationships with abortion clinics.
Recently, a large medical waste provider, Stericycle, said it has stopped doing business with hundreds of clinics. A group headquartered in Columbus, Ohio named "Created Equal" started a campaign to focus on medical waste companies because its director, Mark Harrington, says clinics will go out of business without the service.
Harrington calls the campaign Project Weak Link. "Any enabler that provides services to an abortionist is a weak link. It just so happens that some are weaker than others," he said on his weekly podcast. "If you take them out, in other words, if you remove them as a provider of services, so to speak, then you can possibly shut down the abortion clinic," Harrington told his podcast audience.
He announced a campaign to target Stericycle last year, one of the largest medical waste providers in the country. Harrington's group also focused on Stericycle's CEO, Charles Alutto, who lives in the Chicago area.
Members of Created Equal picketed in Alutto's neighborhood, sent postcards to his neighbors with gruesome pictures of what they said was an aborted fetus. They wanted to make the company's involvement with abortion a public relations issue. Alutto filed suit against Created Equal, to get members to stop targeting him, but an Illinois court decided that the actions of Created Equal were free speech and protected under the first amendment. Harrington and his group continued to pressure Stericycle.
Recently, the company disclosed in court papers that it had stopped doing business with some 400 clinics including many Planned Parenthood centers and this is exactly what Harrington had hoped for – that Created Equal's high intensity campaign would have a real impact.
"We're going to continue our campaign and we are going to target other waste providers across the country, one by one, until each one of them refuses to be involved in the abortion industry," Harrington says.
Planned Parenthood declined to comment on this story. The group did not deny that Stericycle has stopped working with some of its clinics.
Stericycle did not respond to calls for comment on this story. The company's CEO sent a letter to Harrington this summer.
The National Abortion Federation, NAF, represents hundreds of independent clinics across the country and the group is closely monitoring Harrington's campaign. NAF President and CEO, Vicki Saporta, says this is a really tough issue.
"There are very few companies that do what Stericycle does and when companies like Stericycle give in to the harassment of anti-choice proponents, it puts an unfair burden on abortion providers," she said. "So NAF has been working with our members for many years to find alternative vendors so that clinics can stay open to provide care."
Saporta says clinics have had problems with vendors in the past when protesters have pressured companies. Even simple tasks, such as finding plumbers, painters or concrete companies, can be more difficult for abortion providers. In one case, a Planned Parenthood clinic in Texas was held up in its construction process for weeks.
Given the success that Created Equal says it's having with this strategy, Harrington says he will continue his campaign aimed at "smaller medical waste providers and smaller clinics."
The National Abortion Federation says it is working with Planned Parenthood to develop a long-term solution. They know that anti-abortion activists are watching the clinics. Many maintain a constant presence outside to watch patients and the trucks that come and go.
Dozens of video clips are available online where activists have recorded Stericycle's trucks picking up medical waste at clinics. Now that Stericycle says it is out of the picture, unmarked white trucks have been spotted at various clinics across the country picking up medical waste at clinics. That could be making it more difficult to easily identify venders but Harrington says that won't prevent his group from pursuing its goals.
WHYY is your source for fact-based, in-depth journalism and information. As a nonprofit organization, we rely on financial support from readers like you. Please give today.