Student showcase: What teenagers are thinking about this upcoming school year
How are kids being impacted by the pandemic? Our high school reporters produced short personal essays on ways that the pandemic has impacted each of their lives.
This week's episode of The Pulse was produced in collaboration with students from WHYY's Pathways to Media Careers, Youth Employment Program, with support from The Lenfest Foundation, Corporation for Public Broadcasting, and Bank of America. Our students were: Sammy Sacksith, Kaitlyn Rodriguez, and Trinity Hunt.
Special thanks to instructors Gabriel Setright and Becca Morgan for their help and guidance with the projects.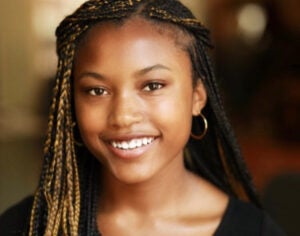 In this audio Trinity invites her two best friends, Jackson and Ivanka, to talk about their thoughts and feelings on how COVID-19 will affect their group's traditions during their senior year.
The School District of Philadelphia has come up with a new plan to accommodate students during the pandemic. But, with all of these changes happening — one thing has been forgotten: the art school. CAPA, The Philadelphia High School for Creative and Performing Arts, is one of the many art schools that have been affected by these changes. What things have they lost? How does the new plan affect them? Will CAPA still be able to keep its reputation as an art school? Through the interviews of three creative and performing art students and the voice of a teacher, we hear their opinions and thoughts on how much they believe CAPA would be affected with the new plan.
Sammy Sacksith is entering his senior year of high school and he's planning to pursue his dream career of becoming a dermatologist. But first he has to apply to college. Sammy shares his struggles and anxieties about this process and some additional road blocks caused by the pandemic. He talks to USciences President Dr. Paul Katz to calm some of his fears and find out what college will look like in near future.
WHYY is your source for fact-based, in-depth journalism and information. As a nonprofit organization, we rely on financial support from readers like you. Please give today.