New Jersey 2nd in U.S. for Catholic and Jewish identification, Gallup poll finds
Listen
6:13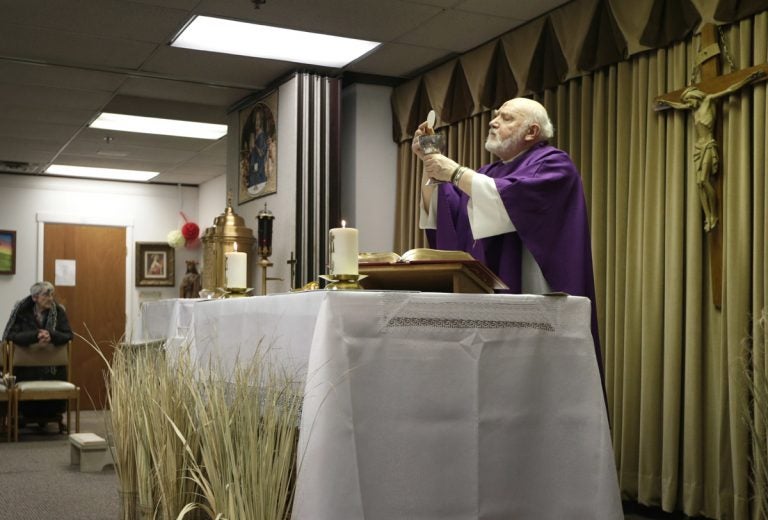 NewsWorks Tonight host Dave Heller sits down for his weekly conversation with Gallup's Frank Newport to talk about trends in U.S. opinion.
Here are this week's topics.
Ahead of Presidents Day, Gallup asked respondents for their retrospective views of past presidents dating back to John F. Kennedy.
Kennedy tops the list with 86 percent retrospective approval, while Richard Nixon's image has undergone little rehabilitation and now sits at the bottom of the list with 28 percent approval.
Despite the fact that most Americans under 60 have no contemporaneous memory of Kennedy, only 7 percent of respondents did not venture an opinion of his time in office.
This is the first retrospective approval rating for President Barack Obama, and, at 63 percent, he exceeds his overall average while in office and his rating as he left office.
Gallup's new update on religious identity by state shows that New Jersey is the second most Catholic (by percentage of population) state in the union, at 40 percent, behind only Rhode Island.
The Garden State also has the second highest Jewish population percentage in the nation, at 6 percent, just behind New York.
Religious identity in Pennsylvania and Delaware much more closely match national averages. Also, Hawaii and Alaska — at 33 percent each — have the highest percentage of "nones" — no religious identity. The "nones" tend to cluster in the upper Northeast and in the West.
Listen to the audio above to hear the full conversation.
WHYY is your source for fact-based, in-depth journalism and information. As a nonprofit organization, we rely on financial support from readers like you. Please give today.