Forging a sense of Hopewell Furnace's history through its citizens and visitors
Listen
7:14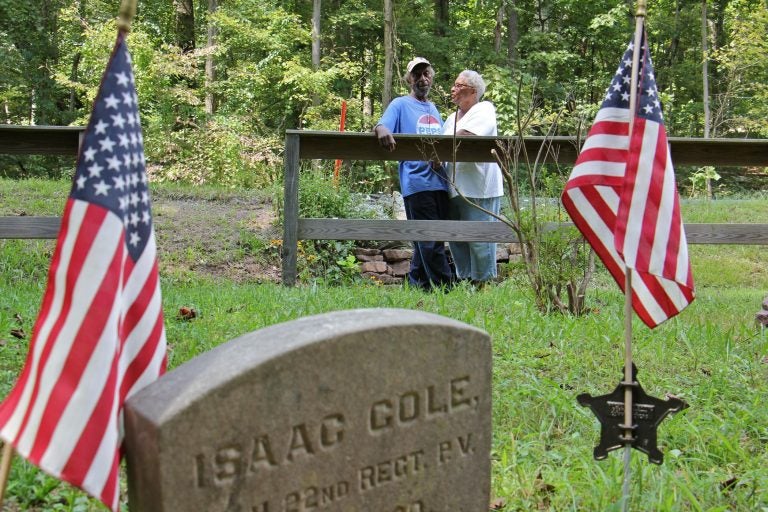 It's Labor Day weekend, the last chance for a summer road trip this year.
Eight decades ago, in August of 1938, families piled into cars to visit America's newest national site, the historic Hopewell iron furnace near Reading, Pennsylvania.
For some, it may not have been easy.
Imagine an African-American family in 1938, itching to take a summer vacation. Suppose dad had a factory job in Cleveland and got a good deal on a Hudson Terraplane, the kind with a radio built into the dash.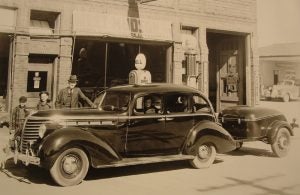 It would be nothing fancy, factory black, an affordable car but one that he really loves. He wants to get the family out of the city for a couple days, so the wife makes some sandwiches, he piles the kids in the back, and points the nose of that Terraplane toward Pennsylvania, about 10 hours away.
They fight over the radio. The kids want to hear a station that will play that new Big Joe Turner recording with the heavy backbeat, "Roll 'Em Pete." But dad usually wins these kinds of arguments; he prefers the station that plays the big bands and that new Ella Fitzgerald song, "A-Tisket A-Tasket."
This family has a copy of the new Negro Motorist Green Book, updated every year between 1936 and 1964 as an annual atlas for African-Americans to navigate the sometimes dangerous midcentury American landscape. It listed — by state — all the black-friendly gas stations, restaurants, taverns, and hotels where a person of color could safely stop without (hopefully) being harassed.
It's a long drive to Pennsylvania, and they need to stop somewhere for the night. The nearest city to the Hopewell Furnace is Reading. The 1938 Green Book listed only one place in Reading: a tourist house at 441 Buttonwood Road, run by Mrs. C Dawson.
A gracious hostess
Mrs. Dawson – Elizabeth – is a woman now nearly lost to history.
"I had not heard of Elizabeth Dawson," said Bradley Smith, a curator at the Berks County History Center in downtown Reading, about a half mile from 441 Buttonwood Road.
I asked him to hunt for any record of Dawson. Aside from census data and property records – she sold the house in 1977 when she was in her 90s, and died in 1986 – there wasn't much.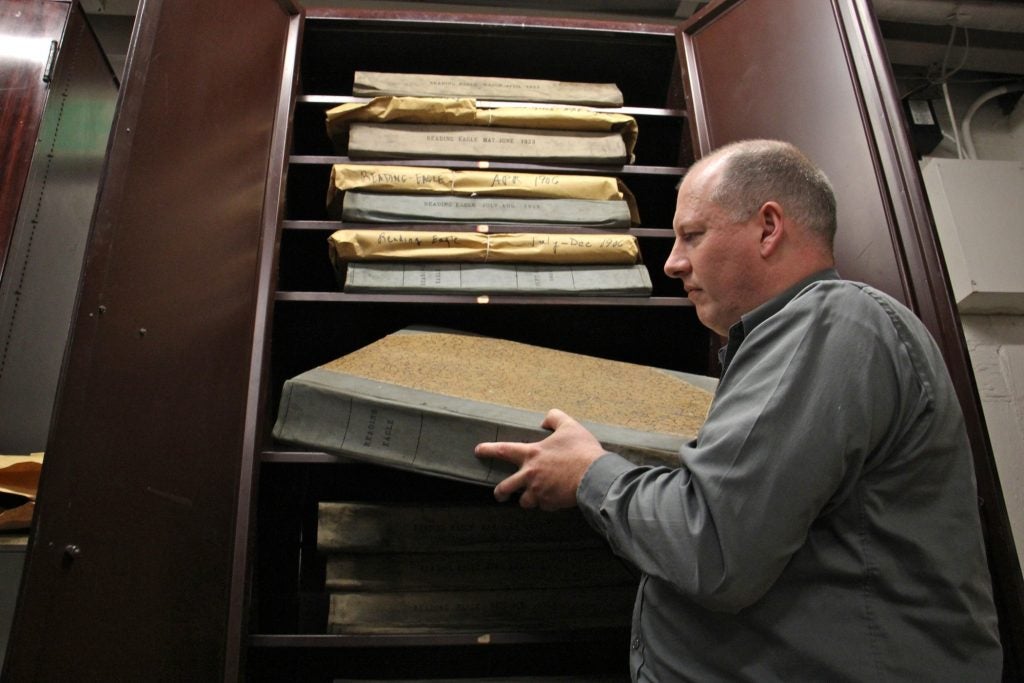 "Unfortunately we've never found — so far — anything she'd written that we could know what her thoughts were," he said. "But we found a lot about the activities in which she was engaged."
Dawson seems to have been quite prominent in Reading's African-American community. For 50 years, she volunteered at the hospital. She organized community picnics, inviting everyone — black, white, upper class, lower class. Even people from Scranton and Indiana would show up.
She not only sang soprano in the choir of the Washington Street Presbyterian Church, she also sang in the Reading Community Choir.
"It was not an African-American group. It was just a singing group," said Smith. "It was a desegregated singing group, to the best of my knowledge. I found that interesting. That was, I believe, the 1930s."
For the entire 28-year run of the Green Book, Elizabeth Dawson's home was listed as a safe, friendly place to stay. The rowhome is still there with a peaked roof, distinctive brickwork, and inviting porch. It appears to have a recent coat of red paint.
The morning after their stay, our imagined family of travelers would have thanked Dawson for her hospitality and set out on the last 15 miles to Hopewell.
Blasts from the past
The Hopewell Furnace was established in 1771 by Mark Bird. It made iron for the Revolutionary War and continued blasting – under a series of different owners – until 1883.
It operated by redirecting water out of French Creek into headraces – hand-dug trenches stretching for miles – which carry water to a wheel. The 21-foot wooden wheel cranks a giant bellows blowing air into a furnace, heating charcoal to about 2,800 degrees.
It's the main attraction of the site.
"For a boy — or girl — to see the giant wheel turning, just by the weight of the water, to provide a blast of air to the furnace, to make it hot enough to melt rocks like a man-made volcano, that is exciting," said park ranger Frank Hebblethwaite.
Our imagined African-American family visiting the Hopewell Furnace in 1938 would have learned a lot about the vast history of iron forging in Southeast Pennsylvania.
"It's not just Hopewell," said Hebblethwaite, pointing in all directions. "Joanna Furnace, 10 miles that way; Reading Furnace, four miles in that direction; Warwick Furnace, eight miles over there; and Coventry Iron Works, about 10 miles around the corner there. There were a lot of forges and furnaces in this immediate area."
Visitors on that 1938 inaugural year of the Hopewell National Historic Site would not have been told that the furnace, in its first few decades, operated in part with slave labor.
A stop on the way to freedom
"We know Mark Bird had 17 or 18 slaves here at the furnace," said Hebblethwaite, citing records mandated by Pennsylvania's Gradual Abolition Act of 1780. "That made him the single largest slave owner in Berks County."
Hebblethwaite is part of an effort to discover the African-American history of Hopewell, which is more than slavery. Eighty years after it was founded, the furnace did a complete turnaround and became a site of emancipation.
By 1850 – the year of the Fugitive Slave Act — it had become a prominent stop on the Underground Railroad. Runaway slaves fleeing north could get a job temporarily, cutting wood for charcoal to burn in the many furnaces in the area.
"What better place to hide?" said Hebblethwaite. "If you're a runaway, heading north, you could very easily find a job, and find a job that's going to keep you in the woods, until the threat passes, and you can keep heading north."
Roving gangs of slave catchers made money by returning black people to the South – born free or enslaved didn't matter to them. Working as a woodcutter made capture less likely.
The owners of Hopewell knew this was happening. The historic accounting ledgers show some workers were hired for very short terms, sometimes just a few weeks. It's very likely the owners abetted the passage of fugitive slaves by putting some money in their pockets and sending them on their way.
A lot of those runaway slaves came through Six Penny Creek, a tiny community near Hopewell where furnace workers built homes out in the woods.
"Very thick. Always was," said John Cole, 77, who has lived here all his life. A natural horticulturalist, Cole spends most of his days walking the woods, tending plants both wild and cultivated. "You gotta have heavy pants, something that stickers won't go through."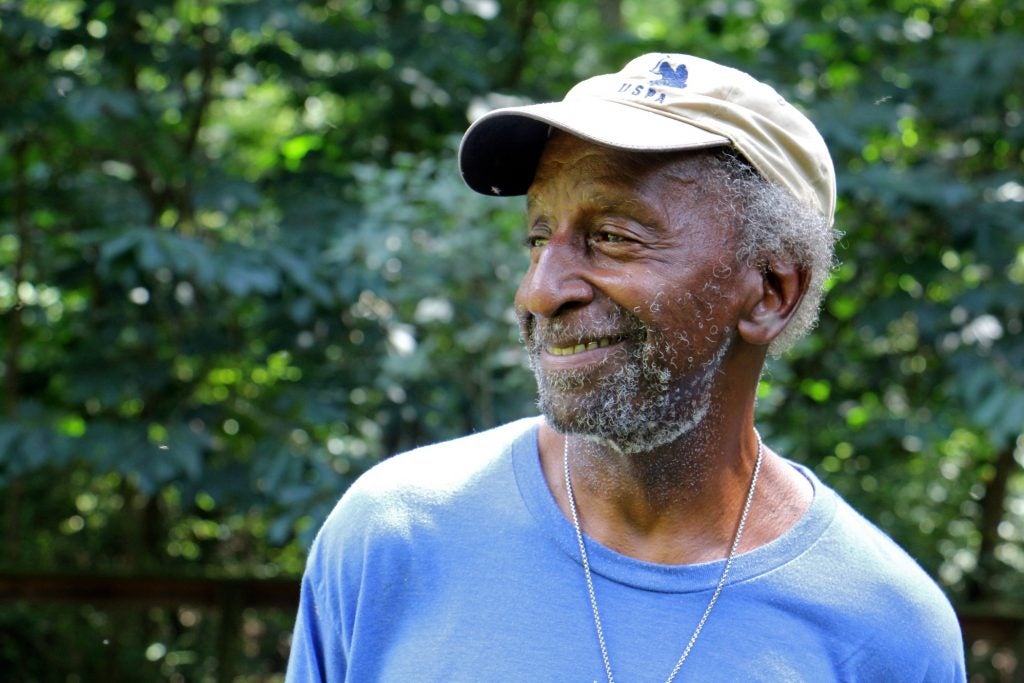 Cole's family has owned this land for about 150 years, a legacy of his great-grandfather, Isaac Cole. Isaac — who was black, as is John — was a woodcutter for the Hopewell Furnace from 1858 to 1883. He bought land with his wages. In 1856 he built an African Methodist Episcopalian Church, Mount Frisby, which had a small congregation until the 1880s.
Cole served in the Civil War, enlisting with a Union troop in 1864 when he was 40 years old.
Remains to be seen
The church still stands, albeit with only three walls now. John's father, George Cole, owned a trucking company in the early 20th century and used the then-dilapidated building as a garage.
The church shades what is now the oldest African-American graveyard in Berks County, hosting about 30 souls. Isaac Cole has a tombstone carved with details of his military service. Most of the other grave markers are raw stones with no names or decorations.
"This was something our parents instilled in us," said Cole, who grew up the youngest of six brothers a few yards from the cemetery. "This is where you live, this is where you were born. It was like going to school."
During his walks in the woods, Cole forages for history. Remnants of the old Six Penny Creek community occasionally reveal themselves on the forest floor, mostly as broken tools. He collects and cleans them – pieces of a wood-burning cookstove, a pitchfork, obscure gears from the days of his father's trucks, a gas lamp, a cast-iron roasting pan.
The rusty objects pile up.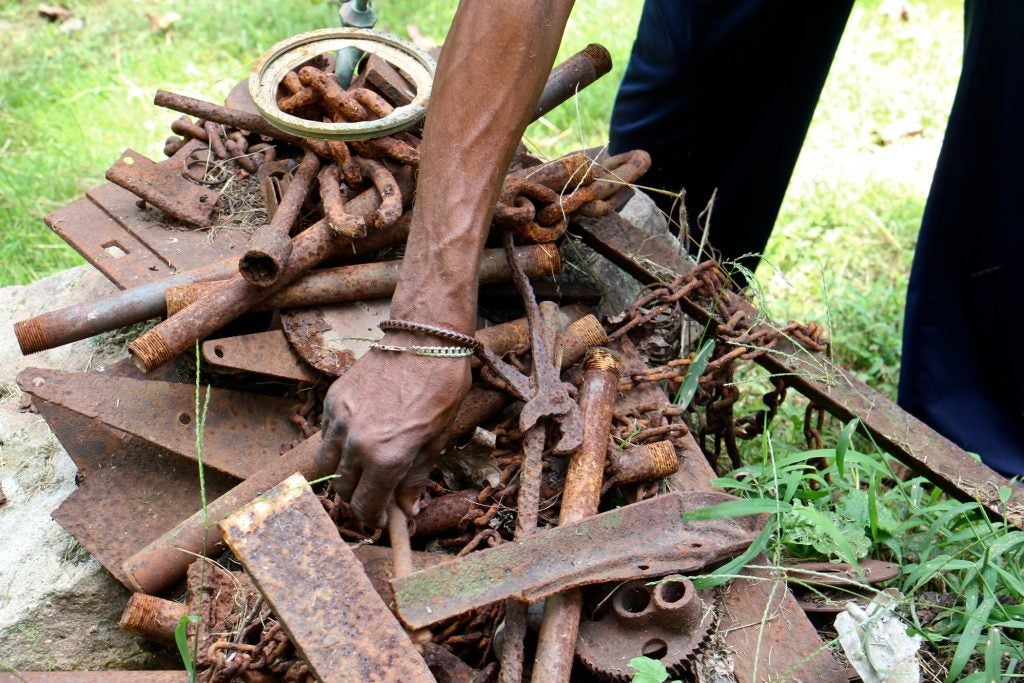 "I find it. What do you do with them?" he said. He cleans them up as decorative antiques, but his wife, Barbara, doesn't let him bring any more inside.
Barbara, who grew up in nearby Chester County, married John 38 years ago and delved into his family story.
"I'm very proud of my husband's history," she said. "When I got here from Chester, it was, like, "Oh, you're a Cole. You're OK.'"
John and Barbara have spent years helping the Hopewell Furnace National Historic Site get its history straight. John even posed as his great-grandfather Isaac for a Hopewell museum cardboard cutout figure.
The tiny community of Six Penny Creek — which doesn't exist anymore — was more than a place to harbor fugitives. It was a place where workers of all races and nationalities lived together.
"The people who came here, whether to work three days and continue north or if they came and settled, they were looking for the same thing," she said. "They were looking for freedom, to raise their children and get them educated. That's all they wanted. Some folks felt they could find that here and stayed, [said] we're going to make a home here."
Our imagined African-American family taking their road trip to the Hopewell Furnace in 1938 would not have been told any of this. But they might have felt the legacy of the Cole family.
After a hot, dusty day of touring the historic iron furnace – in late August of a wet summer the bugs are overwhelming — they might have taken the kids to French Creek for a swim.
George Cole, John's father who owned a trucking company, sold a bulk of the family property — 70 acres — to the government so it could establish the French Creek State Park.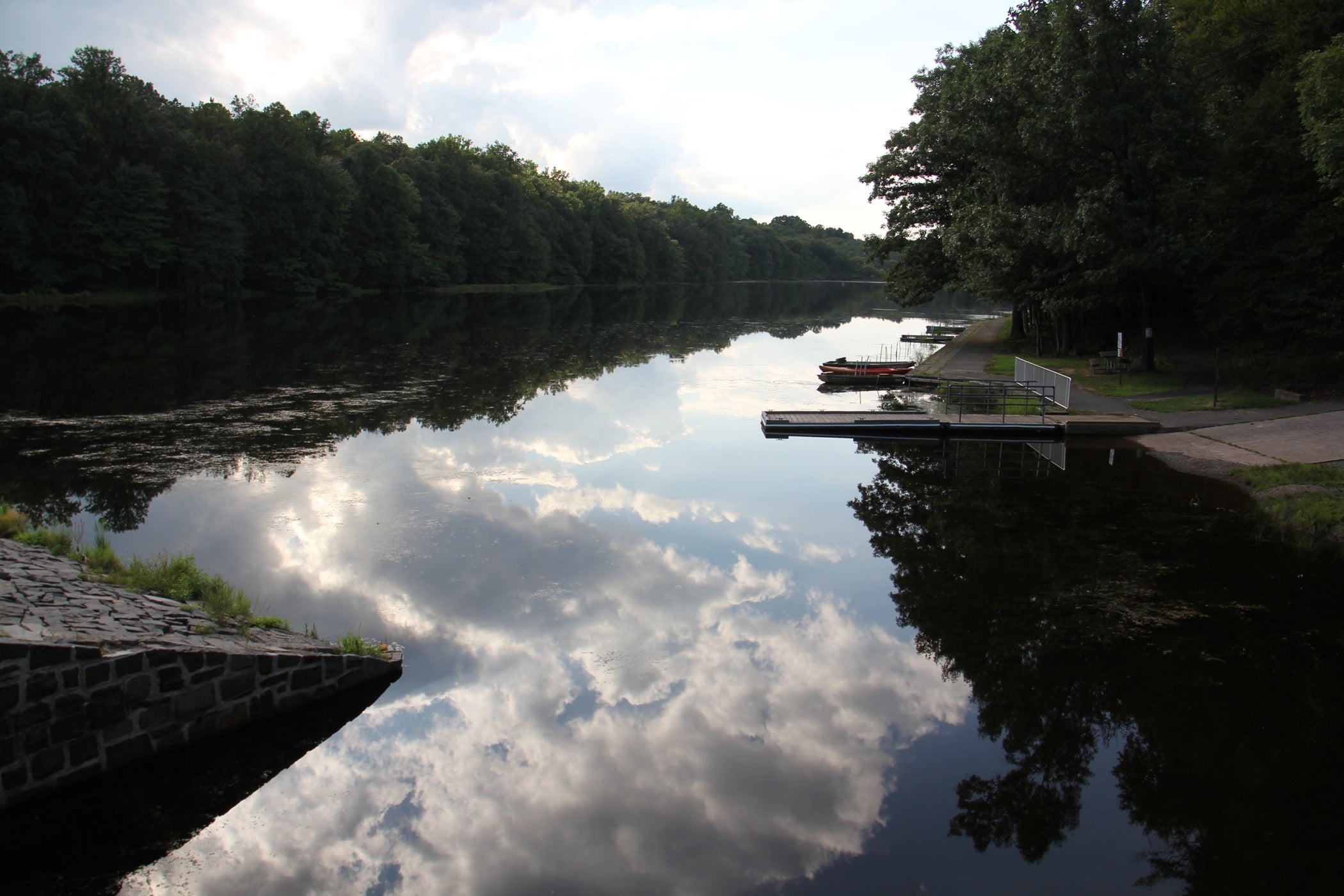 WHYY is your source for fact-based, in-depth journalism and information. As a nonprofit organization, we rely on financial support from readers like you. Please give today.