60% of Americans believe gun laws should be stricter, Gallup poll finds
Listen
5:25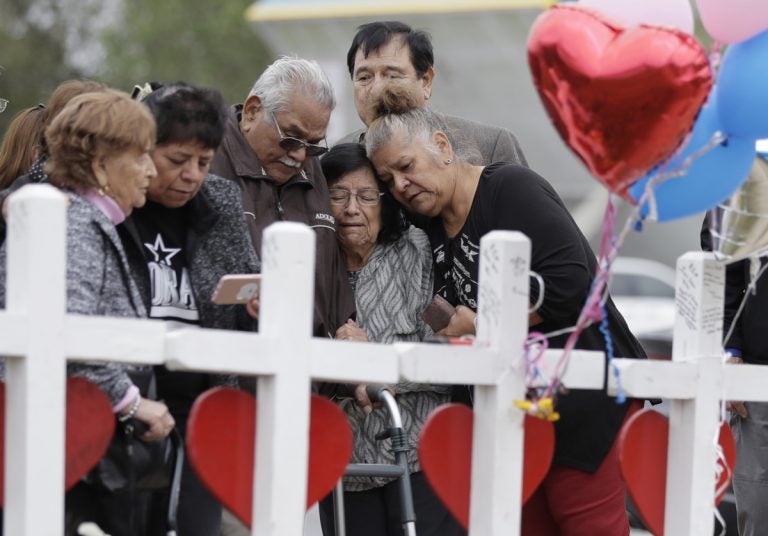 NewsWorks Tonight host Dave Heller sits down for his weekly conversation with Gallup's Frank Newport to talk about trends in U.S. opinion.
Here are this week's topics. Listen to the audio above for the full conversation and to learn where American opinion falls.
The gun debate is often discussed in terms of the need to enforce existing laws versus creating new gun laws. But where do Americans come down when the gun control issue is framed that way?
As we slide past the first anniversary of President Donald Trump's election, it's a good time to look at how the public thinks he is doing on a number of specific issues.
Trump scores roughly in line with his overall approval rating of 37 percent, in terms of his handling foreign affairs, taxes, and the situation with North Korea. Trump scores above his overall average on one dimension: the economy.
Nonetheless, Americans' well-being has declined significantly so far in 2017 compared to last year. It is impossible to pinpoint causality directly, but the data suggest that this is a result of views of Trump, and perhaps layered on top of that some economic insecurities among those with the lowest incomes.
Also, the percentage of Americans who identify as Republican is down 3 percent year to year, while the percentage identifying as Democrat has stayed constant. Currently, there is a 6-point gap — Democrats/leaners at 44 percent; Republicans/leaners at 38 percent.
WHYY is your source for fact-based, in-depth journalism and information. As a nonprofit organization, we rely on financial support from readers like you. Please give today.