About PlanPhilly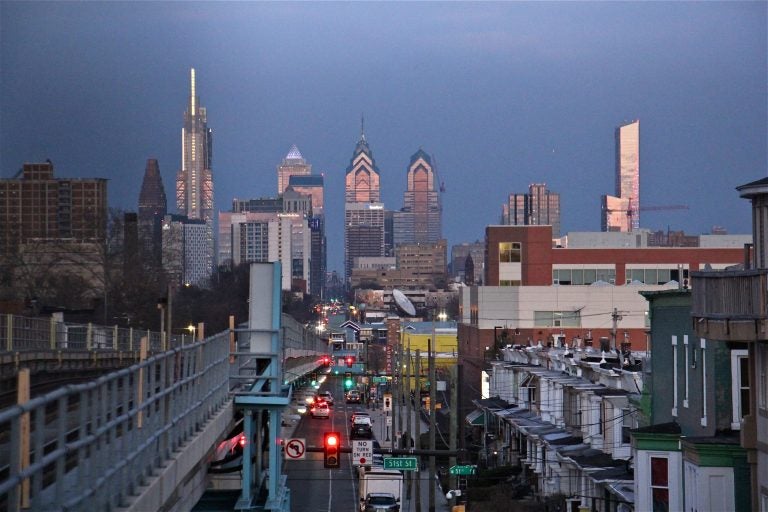 WHYY's PlanPhilly brings you award-winning, original reporting with a focus on Philadelphia's urban design and planning, transportation, housing, and development. Our reporting informs decision-making and drives action.
PlanPhilly launched in 2006 as a project of PennPraxis, at the University of Pennsylvania School of Design. It grew with the support of PennDesign and PennPraxis until March 2015, when it joined WHYY, the region's leading public media organization.
PlanPhilly is made possible by support from readers like you. Make a contribution and help fuel our reporting on Philadelphia's changing cityscape. Please add a note to tell WHYY you want your donation to support PlanPhilly.
PlanPhilly also receives grant support from the Wyncote Foundation, Connelly Foundation and Thomas Skelton Harrison Foundation.
Have a tip or story idea? Email acohen@whyy.org
Want to share an opinion? Pitch an idea to our Eyes on the Street op-ed section.
Sign up for our free weekly newsletter to keep up with news on development, planning, transportation and more.
Our Team
Taylor Allen is PlanPhilly's housing and community development reporter. Before joining the PlanPhilly team, she was a Max Wycisk News Fellow at Colorado Public Radio and later became that station's business/general assignment reporter. She previously worked at WHYY as a web producer/reporter and was a contributor for 'Your Voice With Solomon Jones' on Praise 107.9 before the station reformatted. She's also an NPR Next Generation alumna.
Allen is from Central Jersey and graduated from Temple University in 2019.
Ryan Briggs is WHYY's data reporter.  He works on the PlanPhilly team and across the WHYY newsroom on investigative features. Before joining WHYY, he covered politics, criminal justice and government policy for nearly a decade. He has worked as a staff reporter for Next City, the Philadelphia City Paper, Philly.com and City & State PA, while contributing stories to a variety of other news outlets as a freelancer, including WHYY.
Ariella Cohen is the managing editor of PlanPhilly. She is an award-winning journalist passionate about local news, and telling stories that reveal how urban systems shape our lives. Before joining  WHYY, she was the editor-in-chief of Next City, the country's leading independent online urban policy website. She is the co-editor of The Just City Essays, a collection including works by influential contemporary thinkers such as Theaster Gates and Mindy Thompson Fullilove. In 2009, Ariella co-founded The Lens, a nationally recognized investigative news website covering New Orleans. Ariella started her career as a staff reporter for the Brooklyn Paper in New York. She lives in Philadelphia with her husband, two daughters and misanthropic cat. Follow her on Twitter @ariellacohen and email her at acohen@whyy.org.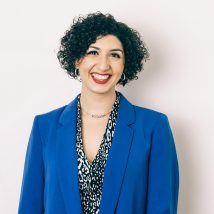 Elizabeth Estrada is a Cuban American multimedia producer dedicated to using the power of social media to amplify local stories. She is PlanPhilly's engagement editor and manages the site's Eyes on the Street section. She's a former intern for WHYY's The Pulse and has worked at Greater Philadelphia Cultural Alliance, Firelight Media and New York Women in Film & Television. She is an award-winning producer and board member at Philadelphia's public access media station, PhillyCAM. Elizabeth is a graduate of Ithaca College and The New School University. Originally from Queens, New York, she now lives in South Philadelphia with her fiancé and dog. You can follow her on Twitter @theElizabethEst and email her at eestrada@whyy.org.
Catalina Jaramillo covers environment and sustainability for PlanPhilly and WHYY. She tells stories on how climate change, pollution, and policies regulating air, water, land, energy, food and waste affect residents in their everyday lives. She's also interested in stories about nature and how people interact with it. Before joining WHYY, she wrote and produced stories for publications in New York City, Mexico and Chile. She has taught journalism in Chile and at CUNY's Craig Newmark Graduate School of Journalism in NYC. She has been a Metcalf and a Fulbright Fellow, and is a graduate of Columbia School of Journalism. She was born and raised in Santiago, Chile, and has been living in Philadelphia since 2014, in front of Norris Square Park, in Kensington. She tweets as @cjaramillo and you can email her in English or Spanish at cjaramillo@whyy.org.
Darryl C. Murphy is PlanPhilly's transportation and mobility reporter. He is a 2017 graduate of Temple University and originally from South Jersey. Follow Darryl on Twitter @darrylcmurphy and email him at dmurphy@whyy.org.