N.I.C.E. Partners
Our N.I.C.E. partners are grounded in their communities, creating news and information content for their particular audiences with unique perspectives that aren't typically seen in mainstream news. Interested in becoming our next N.I.C.E. partner? Check out our FAQ or send us an email at nice@whyy.org.
Meet our inaugural class of N.I.C.E. partners: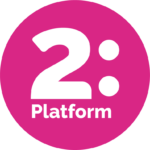 We are an independent platform focused on informing and educating through our a Latino podcast in Spanish, 2PuntosPodcast, and community newsroom, VozColectiva.
Jill Smith – SOWN
SOWN provides innovative solutions to help adults 50+ lead independent, healthy lives and age in place in their homes and communities. SOWN Together is SOWN's COVID-19 print newsletter for Philadelphia area older adults. It provides the latest COVID-19 news, resources, and positive stories from the community. SOWN Together is produced biweekly and mailed to all SOWN participants.
StreetsDept.com is a photo-blog that discovers art on the streets of Philadelphia. The primary focus of Streets Dept is documenting and celebrating street art and muralism across Philly's public spaces. In general, I believe deeply that the public space has a profound effect on us as individuals and on our city as a whole, and my aim with this blog is to explore how we build and use public spaces creatively. (You can read Streets Dept's full Purpose Statement here!) Established in January of 2011, Streets Dept was founded by photographer, Conrad Benner.
The Uptown Standard Monthly Newspaper launched in January 2020. We currently maintain a circulation of 3,000 copies, distributed in over 50 locations throughout Uptown Philadelphia. We feel that it is an essential function to provide a community as vibrant as Uptown Philadelphia with a local newspaper. Our coverage focuses on State and Local Government, High School Sports, and Neighborhood News. Our distribution sites are located primarily throughout our community Cedarbrook (19150) and West Oak Lane (19138). We have free distribution locations in Churches, Markets, Barbershops, Hair Salons, and Gas Stations. We are available in every Sunoco Gas Station in Cedarbrook and West Oak Lane.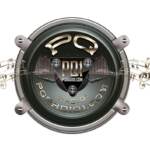 Sajda Purple Blackwell – PQ Radio 1
PQRADIO1.COM is an online radio station for the people by the people. We are The Philly Tri-State's #1 Online Radio Station. Where Top 40 and Underground R&b/Hip Hop Music Come Together. Our mission is to serve our community by giving a voice to the voiceless. Using our broadcasting platform to inform, educate, and inspire greatness.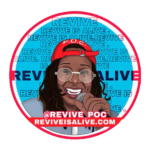 P.O.C. (Proof of Consciousness) – Mad or Nah / Revive Radio
REVIVE Radio is the nation's favorite online media company since 2017, REVIVE Radio is nationally known and locally loved. We're ingrained into the lives of our listeners, serving the best in community news, trends, style, politics, pop culture, music, sports, art, and the youth. With entertaining experiences and stories of impact and inspiration. Years later, we are still the No. 1 choice for independent music, lifestyle and all things community. REVIVE Radio & Media is an outlet to reach and restore the minds of the people, creating stimulating conversations, and to broadcast positivity and unity within mass media communication.
New Mainstream Media is the publishing company of two leading Asian newspapers, Metro Chinese Weekly and Metro Viet News, in the Greater Philadelphia region. The publications serve a quarter million Asians across Eastern Pennsylvania, South New Jersey and Northern Delaware. New Mainstream Media specializes in operating print publications, social media & video channels in the growing Asian American markets. Metro Chinese Weekly, Metro Viet News and Chinese Business Times are our main publications. By building high quality media products, we provide to our readers objective, inspiring, useful and entertaining editorials that are customized for the multicultural communities. Metro Chinese Weekly, a newspaper that we started in 2007, now prints 124 pages each week and become one of the largest Chinese media in the North East America region.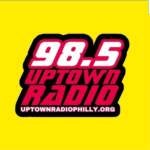 One of Philadelphia's newer community radio stations, Uptown Radio / WJYN 98.5 FM began broadcasting in the Fall 2016.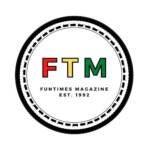 FunTimes Magazine is a trusted community information source that connects Diaspora communities to invaluable resources and provides a platform for vulnerable minority groups overlooked by mainstream media. Ninety percent of FunTimes executives and advisory board members reflect the racial makeup of our audience. Eighty-five percent of the editorial team has diverse immigrant heritage. Our team has first-hand knowledge of the issues affecting our audience, giving us a culturally nuanced prism to frame discussion.
Stephen & Carolyn Fillmore – The NW Local
NW Local entertains audiences with local lore, characters, news, and events for the neighborhoods of our NW corner of Philly. Founded in 2014, The Local is a monthly hyperlocal newspaper with a "hypervocal" spin. They're all about sharing their take on issues with a definite point of view. Rather than having the last word, their writing encourages neighbors to get involved, and nurture the power, joy, & novelty of their own voices.
Malik Boyd & Kyndal Chase – HeartCityTV
Broadcast weekly, HeartCity TV delves into the topics that affect the African American community and the country. What makes them different is the fact that they are a trusted source for solutions. Their weekly panel of guests, who come from all walks of life, are encouraged to answer freely, dig deeply, and speak truth to power. They are fearless in their approach to the topics, but pragmatic in their solutions to the issues. They give Black History facts to educate the audience on the culture, highlight small businesses who are making an impact around the country, and feature a Book of the Month by black authors to give platform to the great literary works that often go under the radar of main stream media.
The Friends Peace and Sanctuary Journal is the first Arabic language newspaper to be published in the region in over 100 years. FPSJ grew out of a grant from the Pew Center for Arts and Heritage that allowed Swarthmore College to connect with Iraqis and Syrians in Philadelphia who had been displaced from their home countries. FPSJ offers a formal space for Arabic speaking residents to gain information and share stories, recipes and events related to their community and bring people together.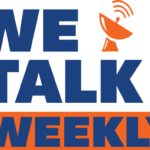 We Talk Weekly is a Philadelphia-based digital media company that provides news and information to the Black community, in a solutions journalism style, while providing a social platform for entrepreneurs and artists to gain exposure and growth. Our mission is to amplify Black voices while creating content that sparks discourse and beneficial change. Since our creation in 2013, we have successfully expanded our digital reach within Philadelphia to 572,458 households. Our target audience includes marginalized, low-income Black men and women ages 18-59 with an extensive focus on the Philadelphia region.
Artblog is an independent nonprofit online arts publication. We foster equality and community through reviews, news, podcast interviews, essays, commentary and discussion about art and culture. We raise the profile of marginalized artists—the young, the elders, POC, LGBTQ+ and women—who have been left out of the conversation in the mainstream media. We do all this through our online publication and with programs in the community. We focus primarily on the Philadelphia region and educate our community about the importance of art to civil society.