In last-minute reversal, Philly commissioners won't count undated ballots
Philadelphia commissioners voted last week to count undated mail ballots submitted in May's primary. They changed course after a letter from Gov. Wolf.
After clashing with Republicans and Democratic Governor Tom Wolf's administration over a vote last week to count undated mail ballots submitted from May's primary election, Philadelphia commissioners have suddenly reversed their decision.
At a public meeting Tuesday evening, Democratic Commissioner Omar Sabir said "further consideration" and a letter from the Department of State urging counties not to tabulate the ballots had convinced him that he had voted the wrong way.
He asked for a redo of the vote, saying he still believes "the absence of dates was an inadvertent clerical error and should not be used to disenfranchise any eligible voter," but that he also believes "we must uphold the requirements set forth by the commonwealth of Pennsylvania."
Sabir and Republican Commissioner Al Schmidt — who did not change his position — voted not to count the ballots. Democrat Lisa Deeley stood by her previous vote to count them, arguing that Pennsylvania's election code is still confusing enough that the decision would be legally defensible.
"When I cast my vote to count the ballots with the missing dates, I was fully informed what it meant," Deeley said. "I knew that I would be entering into a gray area of the law, but I think that it is clear by the number of other counties counting these ballots, the decision is not as crystal clear as some are making it seem."
Delaware, Chester, Montgomery, and Bucks counties all joined Philadelphia's initial decision to count undated ballots. A spokeswoman for Montgomery said county officials plan to stand by that decision; a spokesman for Bucks said officials were discussing what to do Tuesday evening "in light of Philadelphia's revised position."
Officials for the other counties didn't return requests for comment.
Philadelphia's commissioners have now subtracted the roughly 1,300 ballots that arrived at their office undated. They don't appear to have changed the outcome of any of the races.
The letter Sabir was referring to arrived in county commissioners' inboxes Tuesday morning, from Deputy Department of State Secretary Jonathan Marks. It was titled "Reminder Regarding Requirement to Sign AND Date Declaration Envelopes."
Marks told the commissioners — who oversee elections across the state — that after "several news articles" had reported that some counties would accept undated ballots, DOS felt compelled to "strongly urge" those counties to change their plans.
The question over how counties should handle mail ballots where voters omitted dates or signatures from the outer envelope came to the fore after the 2020 election, when then-President Donald Trump's campaign and other Republicans filed a slew of lawsuits in Pennsylvania attempting to get certain flawed ballots thrown out.
The question ended up before the Pennsylvania Supreme Court, which issued a divided opinion. Three justices said undated mail ballots should be counted, three said they should not, and the seventh, Justice David Wecht, wrote that ballots without dates should be counted in the 2020 election, but not in the future.
Disqualification of flawed ballots, he wrote, would be appropriate if state and county officials gave voters "adequate instructions" for casting a ballot, and clear warnings about what would happen if they didn't follow certain guidelines.
"I cannot say with any confidence that even diligent electors were adequately informed as to what was required to avoid the consequence of disqualification in this case," he said. "It would be unfair to punish voters for the incidents of systemic growing pains."
Counties adjusted their mail ballot designs after that ruling, getting rid of fields on the envelope that the justices had deemed superfluous, such as addresses and printed names.
In his letter, Marks said DOS is basing its guidance to counties on that decision.
"Though we share your desire to prevent the disenfranchisement of any voter, particularly when it occurs because of a voter's inadvertent error, we must strongly urge all counties to abide by the Court's interpretation of this statutory requirement," he wrote.
He added, DOS does believe that counties do not need to reject ballots where the voter wrote a "'wrong' date" and that the date itself does not determine the eligibility of a voter.
After her fellow commissioners overruled her vote to count the undated ballots Tuesday, Deeley called Sabir's reversal "unprecedented" and stood by her previous argument: that the conditions that led Wecht to allow undated ballots to be counted in the 2020 election haven't gone away, and so the decision should stand for the 2021 election as well.
"I believe that many of the … circumstances that existed in November still exist today. In some cases, it is worse," she said. "The city is still under many of the emergency declarations to protect against the spread of COVID-19, during the mail-in ballot period numbers were spiking, hundreds of new cases a day. The pandemic was very much still in effect."
The Philadelphia commissioners' initial decision had outraged some Republicans in Harrisburg. Late last week, leaders in the GOP-controlled state House of Representatives sent a letter to the Philly commissioners threatening to impeach them if they didn't back down from their decision.
Commissioners had initially brushed off the impeachment threat. In a statement at the time, Deeley called it "nothing more than yet another effort to grandstand and sow doubt in the electoral process while scoring political points at Philadelphia's expense," and said she stood by her decision.
Even as at least some counties back down from their stance on undated ballots, they're pushing back en masse against the legislature for failing to advance reforms that election officials have long told them are necessary, like more time for counties to pre-canvass mail ballots — which would speed up Pennsylvania's sluggish counting process — and an extension to the mail ballot application deadline.
The state County Commissioners Association released a statement Tuesday reminding lawmakers that those two proposals have been sitting on the agenda for months with considerable legislative support, and that lawmakers are due for their summer recess soon.
"It is time to help counties with what they need, right here and right now, to run the smooth and successful elections that our voters expect," CCAP president and Butler County commissioner Kevin Boozel said in a statement. "We have outlined two very simple solutions … and we need the state and the General Assembly to step up to help counties, and to help our voters."
GOP leaders have undertaken a widespread review of Pennsylvania's election laws and potential reforms, but have appeared more inclined to include measures that would tighten voting laws — for instance, establishing earlier deadlines for voters to register to vote and apply for mail ballots.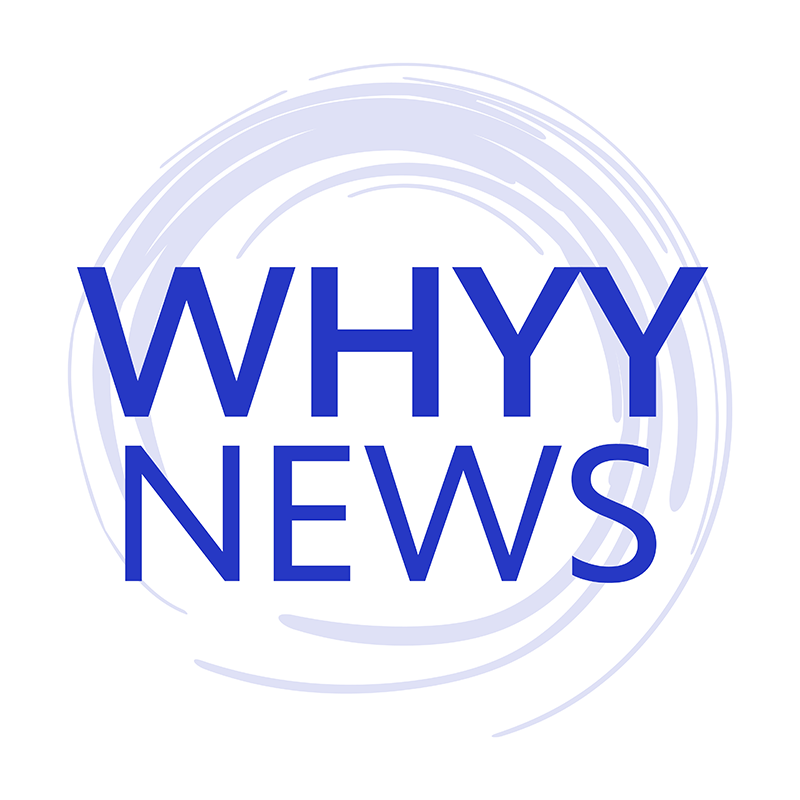 Get daily updates from WHYY News!
WHYY is your source for fact-based, in-depth journalism and information. As a nonprofit organization, we rely on financial support from readers like you. Please give today.