With Wayne Junction's historic district come questions: Some old, some new
The Philadelphia Historical Commission just approved historic protections for eight of Wayne Junction's old industrial buildings.
This story originally appeared on PlanPhilly.
—
For the better part of a century, Wayne Junction was home to dozens of factories and mills. Most of that manufacturing is gone today, and the Philadelphia Historical Commission has just approved historic protections for eight of the old industrial buildings.
At the southern border of Germantown, the new Wayne Junction historic district overlaps almost entirely with real estate developer Ken Weinstein's ambitious plans to remake the venerable industrial hub as a site for mixed-use development. He enthusiastically supported the historic-district nomination, passed unanimously Friday, and sees the neighborhood's historical integrity as an asset.
"I don't want to see the fabric of our community go away just so some developer can make money," said Weinstein. "There is certainly demand [for the rehab project]. That's what's surprised me most about this Wayne Junction revitalization project:  As soon as we put the properties up for rent, we were able to lease them to people who saw themselves as pioneers and appreciated that there are six train lines coming through."
Weinstein's plans have only expanded since he rolled out his project last September. Yet despite the developer's long pedigree in Northwest Philadelphia, there are some who look upon the new development, and Weinstein's expansive portfolio in the neighborhood, with suspicion.
Perhaps that is inevitable in a section of the city that has seen little concentrated investment in recent decades, in large part because of racially biased lending practices that metastasized over years of continued divestment and increasing poverty — and eventually led to a fresh round of such practices.
Now, many residents of this majority African-American neighborhood see the coming changes as a threat or a Band-Aid over issues they see as more serious. They ask: What about persistent gun violence and shuttered neighborhood public schools? How does new development change those ugly realities?
"They said we are supposed to support Ken Weinstein because he is really changing Germantown around," said Shondra Jackson, an activist with Concerned Neighbors of Germantown Inc. "But if so, why can you go to the corner of Seymour and Greene and see a shrine [for gun-violence victims]? 5000 block of Germantown, another shrine? If we are supposed to be proud of Ken Weinstein, why are we afraid to go out after dark?"
Weinstein sees his interest in the area as a means to stoke healthy, steady reinvestment, as opposed to the surge of capital and new residents that transformed Center-City-adjacent neighborhoods such as Fishtown and Graduate Hospital.
He has been framing his $12 million proposal as an example of responsible development since unveiling the full scope of his plans in September. The proposal included 32 apartment units at the old Max Levy Autograph Co. building, a pocket park on a vacant lot across the street, a 1950s diner, an office building, an artisanal manufacturing site, and a barbecue and brewery. Most of the development is taking place in restored factory and warehouse structures, making use of the federal Historic Tax Credit program.
"You can't just change an area like this one building at a time, you have to do eight buildings at a time a to change the whole area," said Weinstein.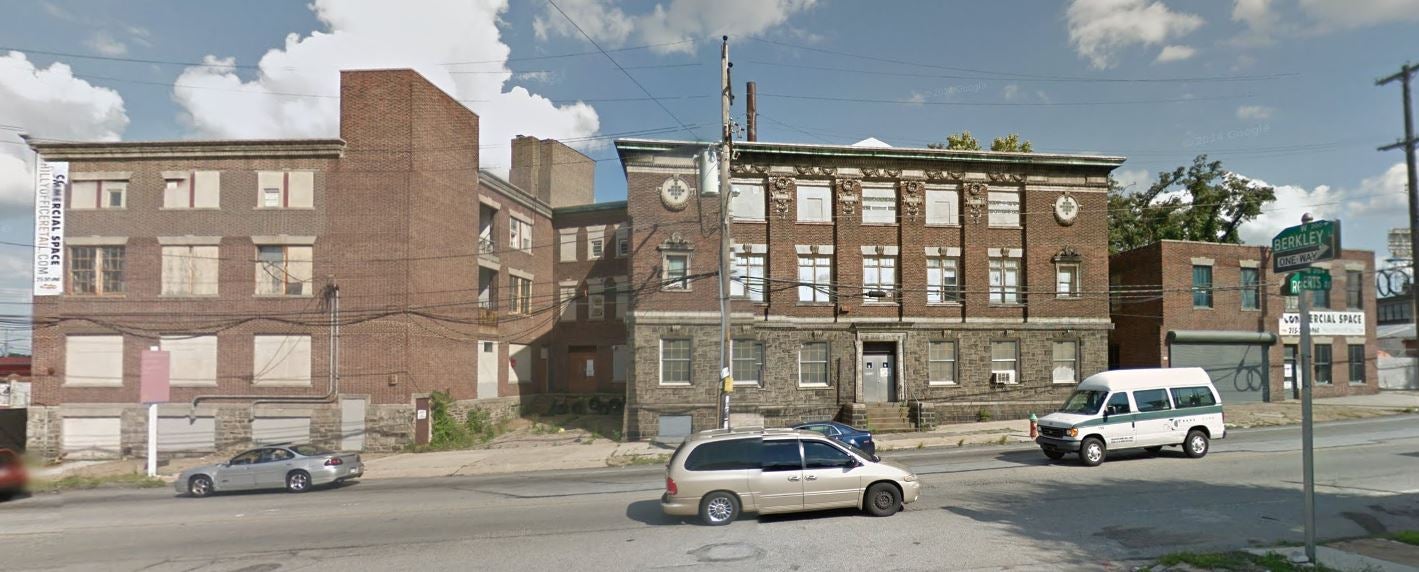 A broad vision
Since then, his ambitions have grown. On a recent tour of the blocks near the Wayne Junction train station, Weinstein revealed an even more expansive vision to PlanPhilly.
He said he recently put the former Moore Push Pin factory at 113-29 Berkley St. under agreement of sale. The building is in rough shape and is currently in use as a recovery center for those struggling with narcotics. The center's owners have assured him they have beds elsewhere for those now using the space, he said. He envisions turning the structure into an office building for small nonprofits and start-ups.
At the beginning of July, Weinstein purchased the 50,000-square-foot vacant lot between the Max Levy building and the rail line leading into the SEPTA station. For now, he just plans to use it to provide parking and trash storage for the new apartments. But if Wayne Junction takes off, he thinks it could be another housing complex that links directly to the train station.
Weinstein also has filed for conservatorship over two vacant buildings owned by the Original Church of God in Christ Inc. The city Department of Licenses and Inspections has declared both unsafe but not "imminently dangerous," and the church wants to demolish them. Weinstein hopes to secure the neglected buildings in Philadelphia Orphans Court and envisions using the one-story structure as a retail shop and the larger three-story, L-shaped building as apartments.
"I've never been inside, so … it's hard to say what the reuse should be," he said. "This is the first time I've ever filed for conservancy. Usually, people will deal, talk, and figure out a solution. The church just decided, no, we'd like to own a vacant and deteriorated property. Which is just not acceptable."
The church opposed the Wayne Junction historic district, saying that the buildings could not be salvaged. L&I does not agree with that assessment.
Church officials did not immediately respond to further requests for comment.
Even Weinstein's plans for the Max Levy building have evolved since September. The developer is in negotiation with a family foundation he declined to identify for a loan guarantee that would help secure a better interest rate with less money down. In exchange, Weinstein would keep rents at 25 of the 32 apartments between $625 and $1,100 a month, depending on a unit's size, and restrict tenants to those with incomes under $70,000 per year.
"We are looking for uses that the community wants," said Weinstein. "You aren't going to bring in an upscale restaurant to Wayne Junction because then you are just asking outsiders to come in. You are looking for uses that both the community and the outside community wants, so it brings a nice mix of people."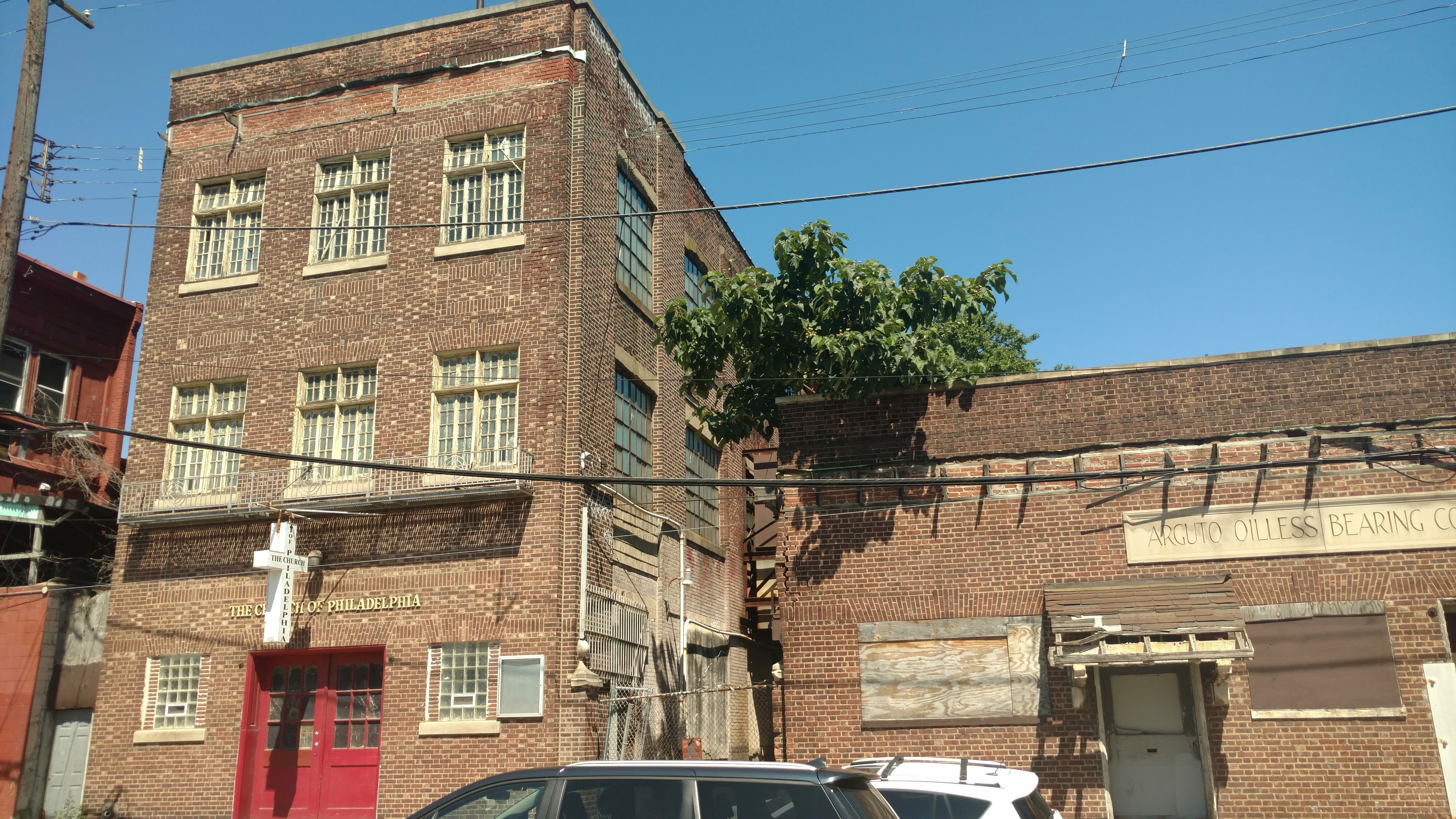 An atypical development strategy
The as-yet-incomplete alliance with a family foundation to lock in affordability is unusual.
But then, Weinstein's entire Wayne Junction plan is an outlier. Given Philadelphia's lack of preservation incentives, many developers knock down old buildings and start fresh.
The very location is unusual for investments of this scale. It is not immediately adjacent to any other residential area receiving an influx of capital or new residents. The U.S. Census tract in which most of these proposed projects would be located has a median income of less than $27,000 and a family poverty rate of over 21 percent. The area just northwest of the train station, where Weinstein's attentions are focused, and every adjoining census tract are overwhelmingly African-American.
Recent academic studies on neighborhood change and reinvestment have shown that majority black neighborhoods are the least likely to attract the capital or new residents sometimes referred to as "gentrification."
"Most of the funds are coming from me, and that gives me the flexibility to do the right thing in these neighborhoods," said Weinstein. "That's why I try not to take outside funding because then there will be strings attached and you have to do things not in the community interest."
In spite of his professed good intentions, for many residents here the simple fact that Weinstein is a for-profit developer is a mark against him.
"Ken Weinstein is a big-time developer," said Marlene Pryor, who founded Concerned Neighbors of Germantown decades ago. "Ken Weinstein has a foundation. Shouldn't there be someone riding around offering to help, instead of `I just want an office building here, a bunch of apartments over here?' "
That Weinstein owns so many properties in Northwest Philadelphia can also work against him. Inside a former church on Germantown Avenue, just up the hill from Wayne Junction, is the Victorian Banquet Hall, which sometimes hosts raucous parties that last into the night. Weinstein's tenant is only now seeking a use variance for the site, and in the view of Jackson and many other members of the community, Weinstein shares blame for the fistfights or loud music there with his tenant. (He said that these activities, and the correct zoning, are the tenant's responsibility.)
Block captain Villia Lateef said she sees other factors at work beyond that kind of more quotidian dispute: A lot of longtime, often older homeowners fear the rising property taxes that can accompany rising home values. Neighborhood renters fear the new development because they think their landlords will attempt to jack up their rent and force them out. And then, there's race.
"To be honest, I think it's also skin color," said Lateef. "He's in a neighborhood where, if you said you were from above School House Lane, it would seem like Chestnut Hill is running out of homes so they are trying to take over. Ken Weinstein came in, and that's the viewpoint a lot of people took."
Jackson and Pryor and their allies say Weinstein has not sufficiently reached out to the community. But the developer has sought three zoning variances, which have triggered three community meetings and three Zoning Board of Adjustment hearings. (Concerned Neighbors of Germantown Inc. is not a registered community group and cannot hold official zoning meetings.) The developer also held two open houses and courted extensive press coverage in September, in addition to knocking on doors in advance of unveiling his plans to the media.
Weinstein said there will be more chances for community engagement soon. Mural Arts has agreed to do seven murals after a community design process, if funding is found for them, he said. In addition, he acquired a vacant lot at Wayne Avenue and Berkley Street at sheriff's sale last year. If the state Department of Community and Economic Development gives Germantown United Community Development Corp. funding to design and install a pocket park at that site, Weinstein said, he will donate the land to the CDC.
But public engagement can only make the arduous and expensive task of real estate development so accessible, especially in communities that have very real, longstanding reasons to be skeptical of powerful people bearing promises. After decades in which capital has been almost nonexistent here, it is perhaps inevitable that the first major redevelopment project in a generation faces serious skepticism.
"If he is bettering Germantown, I'm all for it. But at the same token, what is he giving Germantown?" asked Jackson. "Are you giving us a new look, or are you actually giving to the community?"
If there's money coming into the neighborhood, well, they want to see it addressing needs that have been neglected for a long time. And that's something that no developer, no matter how progressive, is easily equipped to do.
Editor's note: This article has been updated to clarify details about the proposed murals and pocket park.
WHYY is your source for fact-based, in-depth journalism and information. As a nonprofit organization, we rely on financial support from readers like you. Please give today.