With pandemic and national unrest, MLK Day of Service takes on new meaning
When Germantown resident Matthew George organized street cleanups across Philadelphia for Sunday as an MLK Day of Service event, he didn't anticipate the country would be keeping an eye on state capitals for possible "armed protesters" falsely claiming malfeasance in the 2020 election.
"That's unfortunate, but that gives us a chance to revitalize [Dr. Martin Luther King Jr.'s] mission and keep that dream alive," said George, co-founder of I Love Thy Hood.
Since summer 2019, the program has provided block captains and other neighborhood volunteers with bright orange trash cans and garbage bags in an effort to combat the city's litter problem. Sunday's garbage cleanups took place in Germantown, North Philadelphia, South Philadelphia, and Kensington.
Still, for some of the more than 60 volunteers spread across Chelten Avenue, one of Germantown's commercial corridors, Sunday's acts of service felt different — carried more weight, even — within the context of the past year.
The pandemic, which has devastated communities of color and highlighted racial disparities in everything from who has access to COVID-19 testing to which students can transition to virtual learning the fastest, informed some of the volunteering taking place. As did the summer protests for social justice and the generally aggressive response from law enforcement, compared to the rather muted response to thousands of pro-Trump insurrectionists storming through the halls of Congress.
Kimberly Robinson Calland came to the Germantown cleanup from Wyndmoor with her family. Robinson said she felt this year "awoke" something in people and moved them to action.
"Racism was still there," she said. "Unfortunately, it kind of reared its ugly head again and they're realizing that civil action is key, getting involved is key, service key, just getting involved to make your country, your town, your local neighborhoods a better place."
Calland and others echoed a belief held by George: Filling up a bag with trash may seem small, but it can bring together entire communities and give a neighborhood a boost.
Just look at the Germantown cleanup, said George, where volunteers came from across Southeastern Pennsylvania and at least one person from New Jersey.
For Madeline Garber and her mother Missy, the idea of being able to help others is what partly inspired them to make the quick drive from Lower Merion.
"A lot more people are struggling this year, there's a lot more general stress on everyone this year, no matter your demographic or income status," said Madeline. "I definitely feel it's more important than ever to do what you can for your community, whether it be doing this type of thing or donating."
In a year where so many things felt out of her control, Missy said acts of kindness are what kept her grounded.
Gail Plant and her family made the trip from Plymouth Meeting. Plant said she has seen people getting "woke" and taking an interest in how the country got to be where it is now. That education, she said, has brought more interest in volunteering, even when most opportunities have gone virtual. Still, Plant said she hopes the newfound interest extends beyond the MLK holiday.
"This is something we should be doing all year round," Plant said. "This is not just for MLK Day."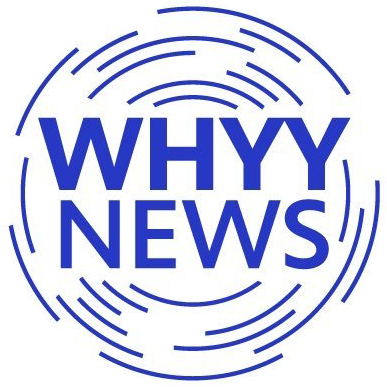 Get daily updates from WHYY News!
WHYY is your source for fact-based, in-depth journalism and information. As a nonprofit organization, we rely on financial support from readers like you. Please give today.