Wilmington police officer charged with raping woman in patrol car
A Wilmington police corporal faces charges of second-degree rape, extortion and official misconduct after allegedly forcing a woman to perform a sex act in his patrol car in October.
Thomas R. Oliver Jr., an 11-year veteran of the force, was suspended after the woman reported the assault to department officials, police said in announcing his arrest. Oliver, 35, was arraigned Tuesday and held on $66,000 cash bail following a nearly five-month investigation.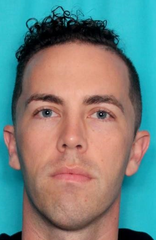 The woman was walking on the 700 block of East Ninth Street on Oct. 16 when Oliver pulled his marked police cruiser alongside her and told her to sit in the front passenger seat, police said. She reported the incident to police the same day, saying Oliver exposed himself and then indicated she had an active warrant for her arrest. He said he would not arrest her if she performed oral sex on him, police said.
He forced her to do so and then released her, according to the arrest warrant obtained by WHYY.
Police Chief Robert J. Tracy called the charges "deeply troubling and disheartening. The charge that one of our officers abused his authority to victimize a member of the public in this manner is sickening."
City police said investigators, in conjunction with prosecutors, "worked to secure and preserve all evidence, both on the victim's person and clothing as well as in the officer's patrol vehicle." The cruiser was removed from service, "with genetic materials recovered and sent to an outside lab for processing."
"This department took swift action to investigate this matter and ensure that this officer was removed from duty pending our investigation," Tracy said. "This course of action was important not only for the victim in this case but also to uphold the integrity of this department and the 314 other public servants who work tirelessly to promote and enhance public safety."
Police are asking anyone with information about the incident or others involving Oliver to contact Detective Sgt. Justin Kreysa at (302) 576-3632.