Will Smith and Chris Rock should have both known better
The sight of West Philly's own Will Smith slapping another Black man on the international stage has deeper implications than a joke about hair.
Will Smith won the best actor Oscar for his portrayal of Richard Williams, father of Venus and Serena, in the film "King Richard," and he won it just moments after jumping on stage and slapping Chris Rock for making a joke about Smith's wife.
Rock joked about wanting to see Jada Pinkett Smith in a sequel to the film "G.I. Jane"—an apparent reference to her shaved head, which is the result of a medical condition called alopecia. Will Smith laughed at first, but as it became clear that his wife was not amused, Smith walked onstage and slapped Rock. The comedian tried to laugh it off, saying, "Will Smith just smacked the sh-t out of me."
However, as the audience chuckled, Smith made it clear he wasn't joking. "Keep my wife's name out your f—ing mouth," he said. Rock tried to explain that it was a joke, and Smith yelled again, louder this time. "Keep my wife's name out your f—ing mouth!" It was a moment layered with the ugliest aspects of modern fame, race and gender. More than that, it was a moment that crystallized the pressures of trying to juggle them all.
Let me be clear. I understand and respect Smith for defending his wife. It is the duty of every husband to do so. But in defending Jada against an assault on her hair, Will Smith stood up for much more than his spouse. In many ways, he defended all Black women, because the politics of Black hair is inextricably linked to the politics of race, to the Eurocentric beauty aesthetic, and to America's ongoing assault on the value of Black humanity.
The discrimination that springs from the of disrespect of Black women and their hair is so pervasive in the workplace that the U.S. House of Representatives passed the CROWN Act, which would outlaw discrimination based on natural hairstyles if passed by the Senate and signed into law. Similar legislation is already on the books in California.
The irony is that Chris Rock should understand the pain surrounding Black hair better than most. He was the writer and star of the groundbreaking 2009 documentary, "Good Hair," which explored the multi-billion-dollar industry that has risen up around Black hair. More importantly, Rock's documentary exposed the deep emotions behind the phenomenon of covering, altering, and hiding Black hair beneath weaves, wigs and other hair replacements.
Still, the sight of West Philly's own Will Smith slapping another Black man on the international stage has deeper implications than a joke about hair. One might question, as I do, if Smith would have done the same thing to a white comedian who made a seemingly innocuous comment about Smith's wife. But beyond that, one must wonder if there was more to Smith's reaction than anger over a single joke.
Tim Gordon, a film critic who hosts the Big Show with Film Gordon, appeared on my show on WURD Radio the morning after the incident, and referenced comments Rock made while hosting the Academy Awards in 2016. At the time, Jada Pinkett Smith chose to boycott the Oscars because of a lack of diversity, and was also reportedly upset because Will Smith was not nominated for his role in the film "Concussion."
"Jada said she's not coming—protest," Rock said during his 2016 Oscars monologue. "I was like, 'Isn't she on a TV show?' Jada's going to boycott the Oscars? Jada boycotting the Oscars is like me boycotting Rihanna's panties. I wasn't invited!"
Making a man's wife the butt of jokes on the international stage is an insult if one does it once. Doing so twice is blatantly disrespectful. Will Smith had every right to react. I just don't think it was wise to do so in the moment. I questioned why he couldn't wait until later. I wondered why he didn't confront Rock backstage. I didn't understand why he didn't choose to handle it differently.
Will Smith is a good dude. Always has been, and just like everyone else, he makes mistakes. But at 53-years-old, he has to know that hitting another Black man on the world stage is an error our community can't afford. When cities all over the country, including his hometown, Philadelphia, are awash in gun violence that mainly affects young Black men, Smith has to know that those same young men are watching his actions. Those same young men aspire to be Will Smith. Those same young men will emulate Smith's example.
Chris Rock telling a joke about Jada Pinkett Smith's hair was in poor taste, given that she is bald due to a medical condition. But she has talked about her condition openly, just like she's talked candidly about everything else, including an extramarital "entanglement," their children's issues, and other intensely personal matters on her online talk show, "Red Table Talk."
Jada's candor has made her the subject of much controversy in recent years. For better or for worse, that has kept her firmly in the pop culture conversation. For her, that is a win, and while it might have felt good to finally stop someone from talking about his wife, I hope it's not a loss for Will Smith.
Solomon Jones, host of Wake Up With WURD, is the author of 11 books. His latest is "Ten Lives Ten Demands: Life and Death Stories and a Black Activist's Blueprint for Racial Justice".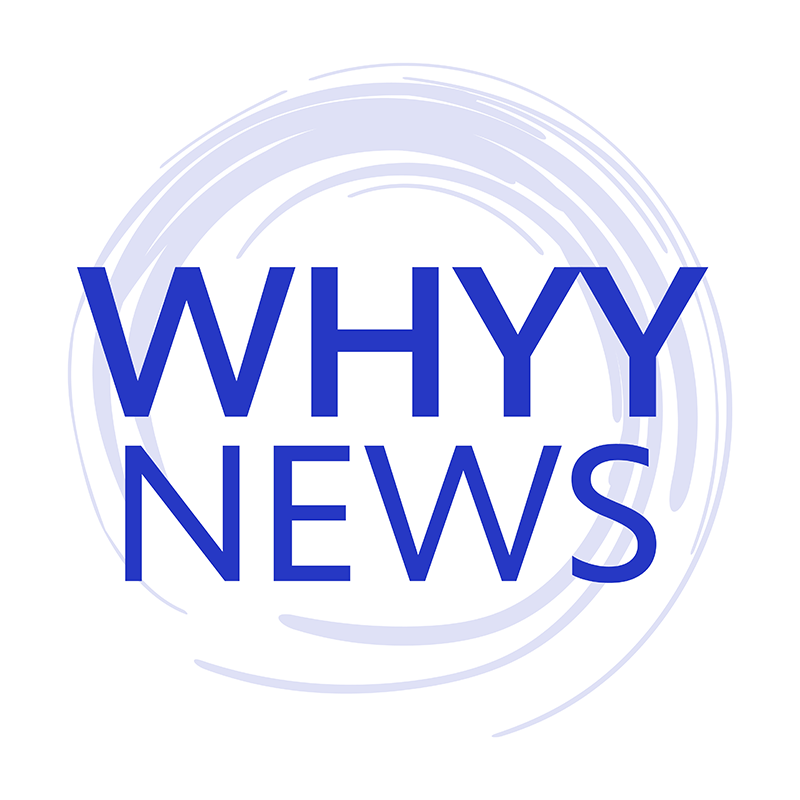 Get daily updates from WHYY News!
WHYY is your source for fact-based, in-depth journalism and information. As a nonprofit organization, we rely on financial support from readers like you. Please give today.