Wildwood to Atlantic City: 'Watch the tram car, please' is our thing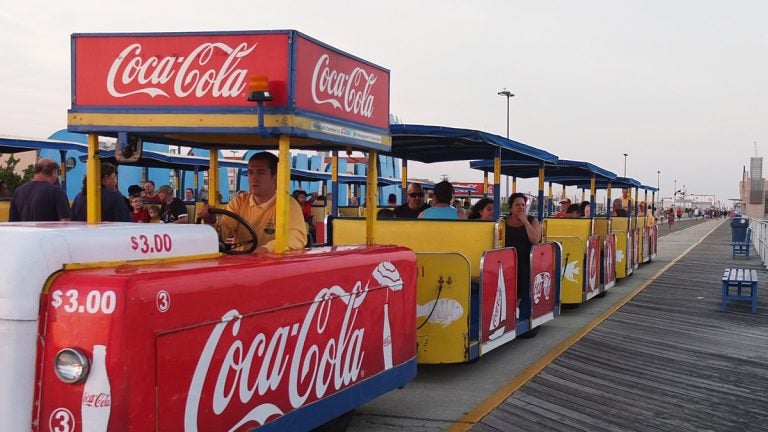 A five-word catchphrase is creating tension between Wildwood and Atlantic City.
The Press of Atlantic City reports that the "watch the tram car, please" recording was still being used on the Atlantic City boardwalk on Wednesday despite requests for its removal.
The recording has long been used on the boardwalk in Wildwood to warn pedestrians about approaching tram cars.
It has been used on the Atlantic City boardwalk this year after a tram-car operation launched there.
Wildwood officials raised concerns last week against the use of the phrase and have threatened to bring legal action against Atlantic City and tram car operator B&B parking if the recording is not removed.
The owner of B&B parking says there have been delays in making a new recording.