WHYY wins 19 PAPME, Delaware Press Awards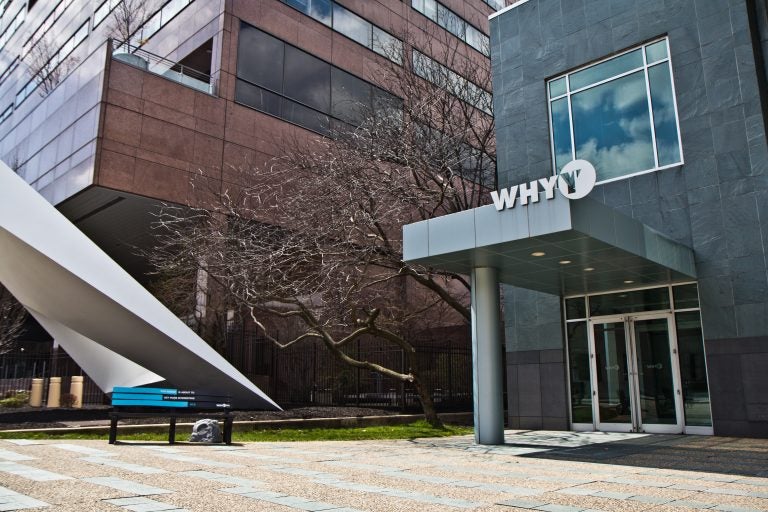 The Pennsylvania Associated Press Media Editors has honored WHYY with 14 individual and team awards for its coverage of the Philadelphia region and state in 2017. 
Forty daily newspapers and 34 radio and television stations submitted 1,544 entries in the contest. Of them, WHYY won five first-place honors in the Radio I category, including best documentary, use of sound, and newscast. WHYY's Bobby Allyn was named best reporter, followed by Laura Benshoff. The multi-station statewide collaboration, Keystone Crossroads, led by WHYY, won first place for its continuing coverage of the Pennsylvania gerrymandering case.
The Delaware Press Association also released its 2017 winners. WHYY programs and reporters took home five first-places finishes.
"It's an honor to be recognized for our work at WHYY," said Sandra Clark, Vice President for News and Civic Dialogue. "At the same time, we celebrate the work of all of our journalism colleagues. Journalism matters, and we see evidence of that every day."
First- and second-place prizes were awarded for several series, features, and ongoing coverage of topics, including natural disaster recovery, prisoner reentry, immigration, and the opioid crisis, both on television and radio.
Here are the Pennsylvania categories in which WHYY won either first or second place.
Best Continuing Coverage:
1st — Keystone Crossroads, "PA Gerrymandering"
2nd — Elana Gordon and Joel Wolfram,  "Philly's Heroin Encampment"
Best Series:
2nd —WHYY Staff, "Life, Unauthorized"
Best Investigative Reporting:
2nd — Joe Hernandez, "Agencies Have 'Clawed Back' More than $5 Million in Sandy Aid from New Jerseyans"
Best Enterprise Reporting:
2nd — Mary Cummings-Jordan and Kimberly Haas, "Delaware Bay Towns 5 Years Post-Sandy"
Best Public Service:
2nd — Avi Wolfman-Arent, "Cheltenham"
Best Documentary:
1st — Katie Colaneri, "Redina's Story: A mother's troubled journey home from prison"
Best Sports Feature:
2nd — Jason Smith, "NFL Draft Comes to Philly"
Best Use of Sound:
1st — Peter Crimmins, "Symphony for a Broken Orchestra"
Best Regularly Scheduled News or Sports Talk Program:
2nd — "The Pulse: Language"
Best Reporter/Anchor:
1st — Bobby Allyn
2nd — Laura Benshoff
Best Newscast:
1st — WHYY-FM
2nd — WHYY-FM
Here are the Delaware categories and winners:
Prepared report, radio:
1st —  Shirley Min, "Project New Start"
Prepared report, television:
1st —  Shirley Min, Paul Parmelee, "Veterans Watchmaker Initiative"
Special programming, television:
1st — John Mussoni, Mark Eichmann, Shirley Min, Nichelle Polston, "WHYY Vietnam Special"
Interview, radio or television:
1st — John Mussoni, Mark Eichmann, Shirley Min, Nichelle Polston, "First: "The Markell Conversations"
Best Newscast, television:
1st — John Mussoni, Brian Drouin, Mark Eichmann, Shirley Min, Nichelle Polston, "First: Ocotber 6, 2017"