Why there are 11 new hotels in the pipeline for Philly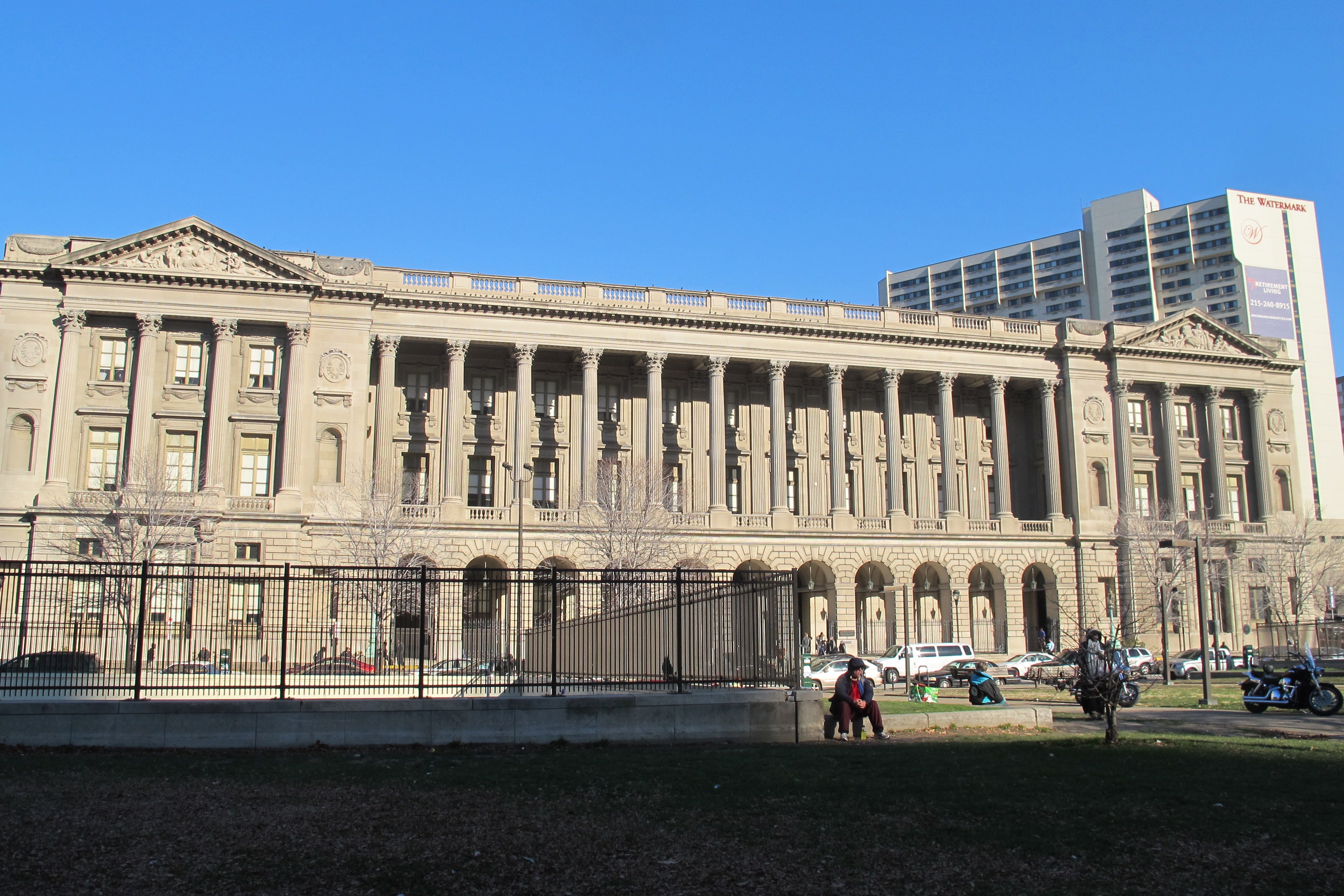 SLS International recently proposed a new Hyde Hotel on South Broad Street at Pine, just down the street from another SLS hotel currently under construction at Broad and Spruce. These are two of the 11 major hotel projects either under construction or in the development pipeline, including the W Hotel at 15th and Chestnut, the Kimpton planned for the former Family Court on Vine, and The Study at Drexel. So, what's driving Philly's hotel-building boom, and just how many hotels Philly can realistically support?
Local tourism and hospitality experts attribute the hotel uptick to a market still playing catch-up from the Great Recession, poised for more growth in the near future based substantially on the strength of leisure travel.
And what's more, the growing pie is helping to diversify the market, with newer entrants like AirBnB and longer-stay concepts like UR Home in Philly and ROOST attracting mostly new customers rather than drawing business from traditional hotels.
THERE'S BEEN A BIG INCREASE IN VISITORS
"We have about 10 million more visitors than we did a decade ago," said Lauren Hansen-Flaschen, Manager of Research and Policy at Visit Philly, and this is driving increased construction of hotel rooms.
The biggest increase came from leisure travelers—people visiting Philly just for Philly.
According to Visit Philly's website, about 13 million more leisure travelers came to Greater Philadelphia in 2014 than in 1997, when the organization began advertising Philly to the world. During that period, they measured "85% growth in overnight trips (more than twice as fast as day trips) and a 90% growth in overnight leisure trips."
That works out to a 284% increase in leisure hotel demand since 1997, and an 84% increase in overnight leisure trips. On average, over the last 17 years the number of hotel stays related to leisure travel grew at 8.4% a year, more than twice the 3.4% growth rate for hotel visits overall. That growth was responsible for an additional 5.4 million hotel room bookings since 1997.
One-day leisure trips are still the largest piece of the tourism pie, but overnight trips are the fastest growing segment, rising from 12% to 17% of total visitation in the last 10 years. Business visitation, meanwhile, has been flat.
Center City Hotels are at record occupancy
As of December Center City hotel occupancy was on track to hit a record 77.4% in 2015, up from 75.5% in 2014 (final data isn't in to confirm yet). Travelers are estimated to have booked 3.1 million rooms this year, which is another record. It's the highest hotel occupancy rate Center City has experienced since 1949.
The Philadelphia Convention & Visitors Bureau's annual report for 2014 found occupancy is strongest on Fridays and Saturdays, fueled by strong leisure demand, while the average daily rate charged for rooms is highest on Tuesdays and Wednesdays as a result of more commercial and group travelers.
At the metro level too, hotels are on pace for record occupancy in 2015, according to data from Smith Travel Research obtained by PlanPhilly. This chart shows occupancy rates from 1991 through September 2015—the most recent month for which this data was available:
Hotel room prices are on the rise
The room rates for Philly hotels are rising along with occupancy. There's more competition for the existing supply of hotel rooms these days, so hotels have some latitude to raise their rates.
The 2015 average daily rate (ADR) was projected to hit $182, which is yet another record for Center City hotels. All three major segments posted increases since last year, with commercial projected to increase 5% to $200, group projected to increase 5% to $188, and leisure projected to increase 4% to $166.
If Philly's hotel market was becoming oversaturated with new rooms, the ADR would start to dip, but so far that's not happening.
The 11 hotels currently at varying stages in the development pipeline would bring about a 20% growth in supply over the next three years, says Fritz Smith, Vice President of Hotel Initiatives at Visit Philly, but some of those might not come to fruition.
"I think if the high end of that comes in, it could be somewhat challenging to maintain the same occupancy," he says, "But if two-thirds of it comes in, then that's probably just about right."
ADR has also been increasing at the regional level, according to data from Smith Travel Research, though hotel prices in the Philly metro are growing more slowly than in most of the top 25 U.S. markets.
Revenues per available room are up
Another metric to keep an eye on is revenue per available room (RevPAR). In keeping with the general trend of increasing occupancy and rising prices, RevPAR is also up across the region.
Here too, it's interesting to compare Philly to the top 25 U.S. markets as we're only in the middle of the pack, despite the localized appearance of a hotel building boom.
It's not just about large events
Is the increased demand for hotel rooms mainly a product of Philly hosting more large events like the Papal Visit or Made in America, or is it about growing demand from leisure travel?
"I would not attribute it so much to events," says Fritz Smith, "That's a factor, and I think there are some events like the Papal visit that had a big impact on price, but not so much on occupancy."
Fritz explained that Pope Week would have been a busy time for local hotels in a normal year too, so the main effect was to bid up the rates for existing rooms. He said Made in America in particular has helped to make Labor Day weekend busier than it had been in terms of occupancy, but "in general, the growth has been organic, and it's because Philadelphia is just a wonderful place and has a lot going on."
Leisure tourists are visiting for our urban amenities
Asked about what's causing the big increase in leisure travel, Smith points to essentially the same trends that have made the Greater Center City area an increasingly attractive place to live.
"The demographics of visitors today, our research shows they value walkability, places that are fun and have a good restaurant and nightlife scene. Philadelphia can deliver on those activities. It's a walkable city, it has one of the best restaurant scenes in the country, things like the pop-up gardens here have been extremely helpful. These are great assets not just for residents but for visitors as well."
For that reason, services like AirBnB, which are more leisure-oriented and typically offer more of an authentic experience than the major hotels flanking the central business district, have been gaining in popularity. Currently there are a little over 300 rooms listed for rent on the site, though this fluctuates all the time.
Smith thinks we're witnessing "a real paradigm shift in how people are visiting cities, particularly with Millennials, who are much more interested in an authentic experience, experiencing the neighborhoods of a city like a local."
That's had the effect of spreading out the economic impact of visitation within the city, as the restaurants and shops that see business from AirBnB visitors aren't typically the ones making money from traditional visitors staying in the business district.
Visit Philly hasn't seen evidence of AirBnB eating into the bottom lines of traditional hotels though, and Smith said since the passage of a new law taxing and regulating the service this fall, most market players now generally feel they're operating on a level playing field, with the parent company required to collect hotel taxes from hosts, and a 180-day cap limiting the length of time apartments can be rented out.
WHYY is your source for fact-based, in-depth journalism and information. As a nonprofit organization, we rely on financial support from readers like you. Please give today.