Why NJ's decision to vaccinate smokers has some people angry
New federal guidelines list smoking as a condition that does increase the risk for COVID-19. Some with asthma are upset. So are some nonsmokers.
Updated 12:40 p.m. Friday
Ask us about COVID-19: What questions do you have about the current surge?
Cancer. Chronic kidney disease. COPD. Type 2 diabetes. These are some of the serious health conditions that qualify a person to sign up for the COVID-19 vaccine in New Jersey now.
So is smoking cigarettes — to the dismay of many.
Gov. Phil Murphy announced Wednesday that anyone over 65 and those ages 16 to 64 with certain chronic medical conditions can make appointments now for the coronavirus vaccine. The decision follows new federal recommendations to vaccinate these groups as soon as possible. Other qualifying health conditions include Down syndrome, certain heart conditions, obesity, and sickle cell disease. (Pennsylvania does not yet specify smokers in its phased approach. In Delaware, the Division of Public Health Ethics Group is reviewing the federal recommendations.)
What's not clear about the New Jersey decision is how much a person has to smoke to qualify, or whether smoking is limited to cigarettes.
What is clear, however, is that some people strongly disagree with the decision to include smokers in the early round of vaccinations.
"This actually makes me furious! People can quit if they are willing to try, unlike people with heart or lung disease! I smoked for many years and managed to quit years ago when the info about how dangerous it is to the smoker AND others around them. This seems like a REWARD for this irresponsible behavior!" one Facebook user wrote in the comments section of a WHYY post about the decision.
She was among dozens of people who had something to say on the matter.
Many other health factors are not included in the first group of conditions eligible for the vaccine. That includes asthma.
"I'm a severe asthmatic who's had pneumonia 3 years in a row and I can't get it yet. How is this fair?" another Facebook commenter wrote.
These are important questions to address, said Dr. Jen Caudle, an associate professor in the Department of Family Medicine at Rowan University School of Osteopathic Medicine.
"I completely understand why people are trying to understand why people with certain conditions are able to get the vaccine ahead of people with other conditions. They tend to be going by CDC guidelines … they outline specific conditions we know are at increased risk of severe illness … one of the things not on that increased risk list is asthma," Caudle said.
"The CDC does have underneath that a list of conditions that might have increased risk, asthma is on that list," she said. "These lists are not all-inclusive or exhaustive, they don't take into account people's individual circumstances. But it is important to understand that, according to the CDC guidelines, smoking is listed as a condition that does increase risk for severe illness. Asthma is listed as a condition that might increase the risk for severe illness. That is a place for people to start to understand why some conditions are listed and some are not."
Caudle said the reason smoking puts a person at risk is because it weakens the immune system, and decreases a person's ability to fight off certain diseases.
Offering the vaccine to smokers is about life or death, said Dr. Kennedy Ganti, president-elect of the Medical Society of New Jersey, and a primary care physician.
"Right now, in a pandemic, the major focus of state and federal governments is to limit the fatalities. And it looks like, while this could be upsetting to people, this is a risk factor. And when dealing with a pandemic, it's imperative governments save as many lives as possible," Ganti said.
Brigid, an essential worker in New Jersey who agreed to an interview on the condition that her last name not be used, has mixed feelings about the issue. As a banker, she must interact with the public every day, so she was disheartened by the way eligibility is ranked.
"Of course everyone deserves it, but I think that qualifying smoking as a medical condition and having someone who is making a choice to be at risk should not put them ahead of someone who does not have a choice and has to go out and work with the public every day," she said.
"On the flip side of it, addiction is a medical condition. So I'm kind of flip-flopping back and forth on it … I don't think a smoker working from home should have priority over someone who can't [work from home,]" she said. "I think there are multiple factors that need to be taken into consideration while we're still fighting over who should get it first — that's the real issue. We shouldn't be trying to determine whose life is more important, we should have been better prepared."
Brigid is not the only essential worker concerned about the new recommendations. Educators across New Jersey also are expressing dismay at the decision to offer vaccines to smokers before teachers and staff under the age of 65 have had the opportunity to receive their shots.
"We've said from the beginning the educators should receive priority access to the vaccine. It's an important step toward a safer return to in-person learning. We have been in constant communication with state officials regarding educators' access to vaccination," New Jersey Education Association spokesman Steve Baker said in an email. "We have reiterated to them the need to do whatever is necessary to expedite that access even in light of revised federal guidelines from the Trump administration and a slow federal rollout of the actual vaccine. We look forward to much better presidential leadership beginning next Wednesday. Our schools are too important to wait one day longer than necessary."
A representative of the New Jersey Department of Health said smokers are included in the early phase of the vaccine rollout because they're at risk if they catch the coronavirus.
"Our goal is to save as many lives as possible and to promote vaccination among the highest risk groups. Smoking is the leading cause of preventable death in the U.S. as well as in N.J. (except for COVID-19)," the Health Department representative said in an email.
Still, not even all New Jersey smokers agree with the decision, including Marc Adams, 42, from Hampton.
"It's a personal choice. I don't think I should push forward in line because of my choice. Other people are going to be more susceptible to the disease," he said.
Neither is Adams going to take advantage of his eligibility.
"I'm in no rush to get the vaccine," he said. "I've been lucky in my situation, where I've been able to quarantine the entire time. I'm more than happy to wait and see what downfalls the vaccine might have."
Dr. Ganti advised everybody to educate themselves about the COVID-19 vaccine, but also educate themselves about all the other important vaccines.
"Get your influenza vaccine, get your pneumonia vaccine if your health care situation merits that, get fully immunized against all diseases, because we're not just at risk for COVID. Influenza could come roaring back if we're not careful," he said.
"There's solid evidence that children, because of stay-at-home restrictions in the first wave of the pandemic, did not go to their doctors, and they need to make sure they go to their primary care pediatricians and family doctors and make sure they get their vaccinations. It's not just one or the other," he said. "Yes, we're worried about COVID, but there are so many other vaccine-preventable illnesses we need to stay focused on."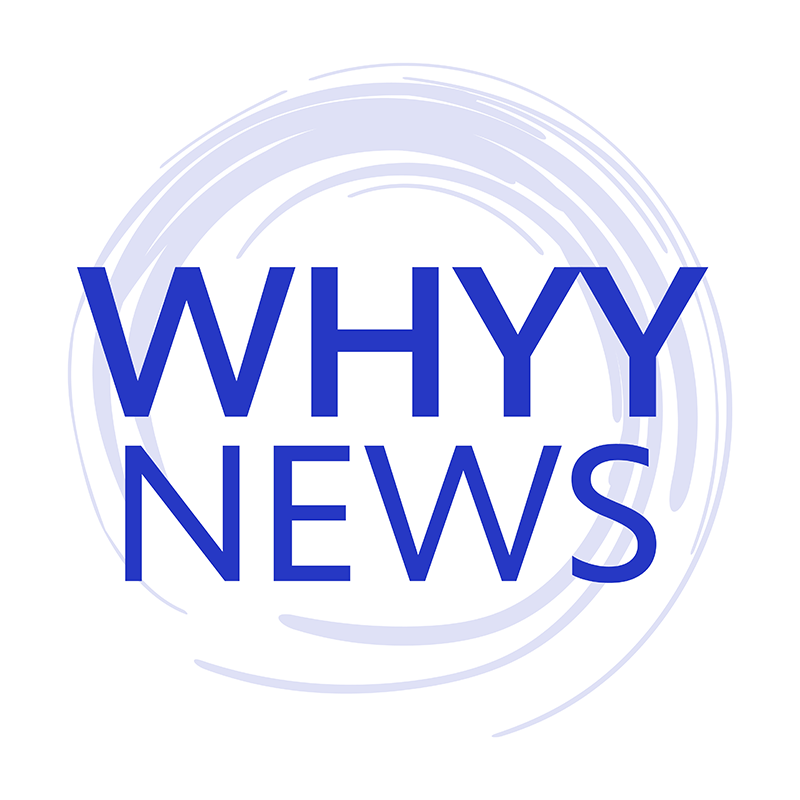 Get daily updates from WHYY News!
WHYY is your source for fact-based, in-depth journalism and information. As a nonprofit organization, we rely on financial support from readers like you. Please give today.