What 'safe-injection sites' sound like to people on the front lines of the city's drug wars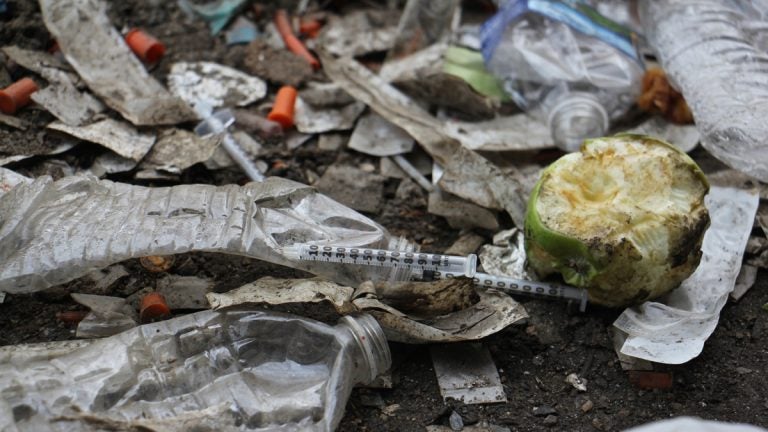 Elmira Smith has lived in Kensington for 38 years. Now the heart of the Philadelphia's opioid crisis, which claimed the lives of an estimated 1,200 people in 2017 alone, her neighborhood is overrun with crime and vagrancy. Used syringes line the streets.
Smith and her neighbors fight every day to improve the area's conditions. But when top city officials last month proposed the creation of safe-injection sites where people struggling with heroin or opioid addiction could use the drugs under medical supervision as a way to slow the disastrous effects of the epidemic, she vehemently opposed the idea. Her chief concern?
"Location, location, location, where are you going to put these injection sites," said the Philadelphian.
City officials haven't made any decisions on where the sites will go and at this point, there is no guarantee the controversial plan will forward at all. But residents like Smith who live in areas of the city hardest hit by the crisis suspect that if the proposal does become reality, they'll bear the burden of hosting the supervised injection sites. More affluent communities, they fear, will remain virtually unbothered, though many opioid and heroin users travel from those areas to feed their addiction.
"We have a homeless opioid problem in that part of the city more than most," said Smith. "If they want to put up an injection site there's plenty of places in the suburbs."
It's an opinion that's shared by many living on the front lines of the city's latest drug war. Their reasons range from neighborhood quality of life concerns to more significant questions about equity, public safety, and criminal justice.
West Philadelphia resident Glenn Wilson is a victim advocate at Philadelphia Children's Alliance. He worries that while the medically supervised injection sites will provide a safe harbor for drug users, the dealers who serve them will suffer the consequences of a legal grey zone. That unintended side effect will play out along racial lines since many white addicts travel to low-income black communities to purchase drugs from dealers of color, Wilson said.
"What does the temptation of easy money in an impoverished community do to our young people in that community, for the sake of giving white kids from the suburbs a place to legally shoot an illegal substance," asked Wilson.
"Do they get a pass like the white kids going into the safe-injection sites will get a pass? A felon tag on a kid today severely limits his opportunities for the rest of his life," he said. "You can't look at the issue of safe injections sites in a vacuum."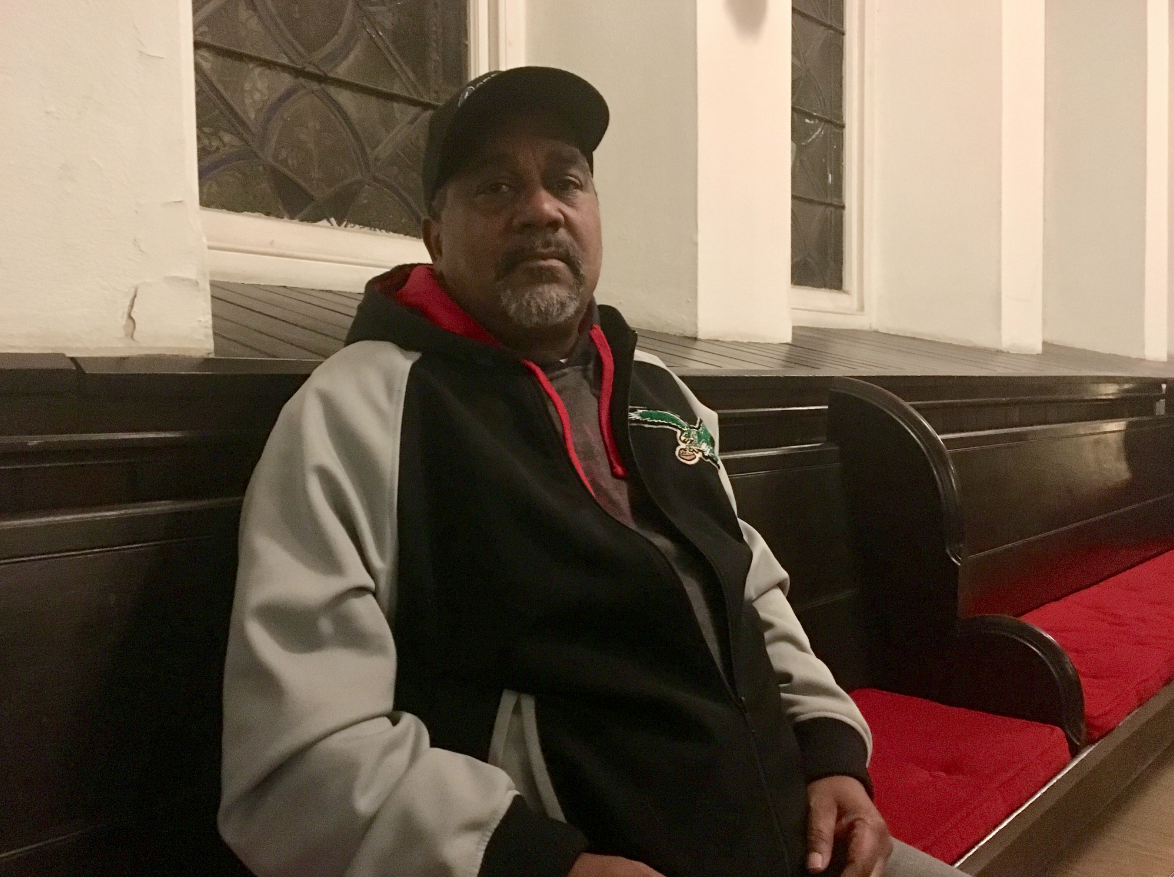 Darrell Chapman is the vice president and director of shelter services at One Day at a Time, a substance abuse recovery program. Chapman, too, fears that the proposed sites, while potentially less deadly for heroin users, will attract more drug dealers to the city. The influx will eventually lead to deadly fights over territory, he predicts.
"I am totally against this," said the life-long resident of North Philadelphia. "This gives an active drug addict the green light to say it's ok to get high. There's no way in the world that anything can come out of this but chaos and confusion."
For Chapman and hundreds of thousands of other Philadelphians, this isn't the first time they've watched addiction decimate neighborhoods. During the 1980s and '90s, sections of North Philadelphia, West Philly, and other areas lost whole blocks to the crack cocaine epidemic. Row houses became places to smoke. Corners transformed into open-air markets.Guns showed up, and stores closed. Some families moved away. Others saw brothers and sons locked up. Addiction and incarceration ravaged households. Disproportionately, the crisis played out in African American sections of the city, with blacks more likely to find themselves caught in the epidemic. Decades later, the wounds still haven't healed in many of the hardest hit neighborhoods
"So many people walked out that door and never came back because of crack cocaine," City Councilwoman Cindy Bass said. "And we are still dealing with that epidemic."
As Bass and others recall, the calls for compassion given to today's heroin addicts was nowhere to be found for crack addicts. Instead of providing treatment options and public health supports to convicted users, harsh drug policies put them behind bars. Critics like Philadelphia Daily News columnist, author and radio personality Solomon Jones say the difference this time is that its white people getting caught using opioids.
"The fact is once the complexion of addiction began to change, then the viewpoint on addiction began to change," said Jones, a critic of the plan.
With thousands of Philadelphians still in prison for crack-cocaine related charges, Jones wants to know how the city will make its black residents "whole."
City Council President Darrell Clarke has voiced similar concerns about the plan. At a community forum moderated by Jones on Friday, a member of Clarke's staff, Jeffrey Young Jr., said that "further study needs to be done to find what is going to happen to those black and brown boys who are supplying users with their drugs."
But current research shows that opioid deaths among black addicts are sharply increasing. In 2016, overdose deaths increased by 41 percent among black users in urban counties, according to 2017 data from the Centers for Disease Control and Prevention.
Roland Lamb, deputy officer of the Department of Behavioral Health and Intellectual Disability Services, warned against dismissing the crisis on account of racial dynamics.
"Once we discount white faces because they're dying from drug use," he said, "what do you think is going to happen to those faces of color who are using
The idea of making Philadelphia the first U.S. city with supervised injection sites is the result of trips to Vancouver and Seattle taken by Philadelphia officials to observe the treatment strategy in action. In Vancouver, safe injection sites, used since 2003, are linked to reductions in overdose deaths, transmission of diseases including HIV and Hepatitis C, and other injection-related infections, city officials say. Public health officials in European cities with safe zones report similar success stories.
The city medical examiner's office estimates that Philadelphia residents made up 86 percent of opioid deaths in 2017, with the rest coming from surrounding Pennsylvania counties, New Jersey, Delaware, and Maryland.
In addition to the health benefits, the sites also provide an entry point for users who aren't actively seeking treatment, reduce open-air drug use, and improper disposal of paraphernalia, advocates argue.
A report by the mayoral task force that proposed the safe-injection sites estimates that if a site received 2,000 visits a month, 24 to 76 overdose deaths would be prevented annually.
"The idea is to engage people who are using who are not seeking treatment and continuing to use in an unsafe fashion," said Lamb, who helped author the report as a member of the task force. "Because they don't know necessarily what they're using and they don't know necessarily what the risk issues are."
These results may provide some optimism for those in support of the city's plan, but the report mentions one caveat: while sites are proven to reduce overdose fatalities, they aren't proven to reduce crime.
Under the latest proposals in discussion, no tax dollars will support the safe-injection sites, nor will the city operate them. They'll be funded and operated by private service providers. Both for-profit and nonprofit providers are being considered, said Lamb.
At Friday's forum, Bass urged citizens to make their voices heard as the city and its partners move forward with plans.
"We don't do anything in the district without the support of the community," said Bass. "We've had so many things come in that people don't want, don't support. And we've been fighting for a long time to get folks to have a say in terms of what happens in their neighborhoods."
Smith, for her part, doesn't need the reminder.
"It's not that I am not compassionate," the Kensington resident said. "But there are better ways to deal with the problems. The thing about it is the problem is so big; nobody has the answer right now."