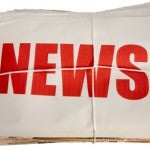 Friday — One man was stabbed early Friday evening in Frankford. According to reports, two men got into an argument at the 7-Eleven at Frankford Avenue and Dyre Street around 7 p.m. One of the men pulled a knife, and cut the other across his chest. The victim was taken to Aria Health-Frankford for treatment, and is in stable condition. No arrests have been made yet.
Saturday — A beef and beer was held Saturday night in honor of injured war vet Brian Long. The 29-year-old was medically discharged from the Army in 2006 for wrist and back injuries after a stint in Iraq. But Long is now having trouble finding medical coverage for his back injury, since it was never documented on his medical records. Friends and family held the beef and beer at Sheffield Tavern to help Long over his expenses, which may include future back surgeries.
Sunday — An abandoned vehicle on northbound I-95 sparked a multi-vehicle accident early Sunday morning. The car, which was in the left lane, caught fire when it was rear-ended by another vehicle. Two more vehicles then crashed into the abandoned car. The 3 a.m. accident sent one person to the hospital with minor injuries, and backed up traffic for nearly two hours.